ROSIE's Story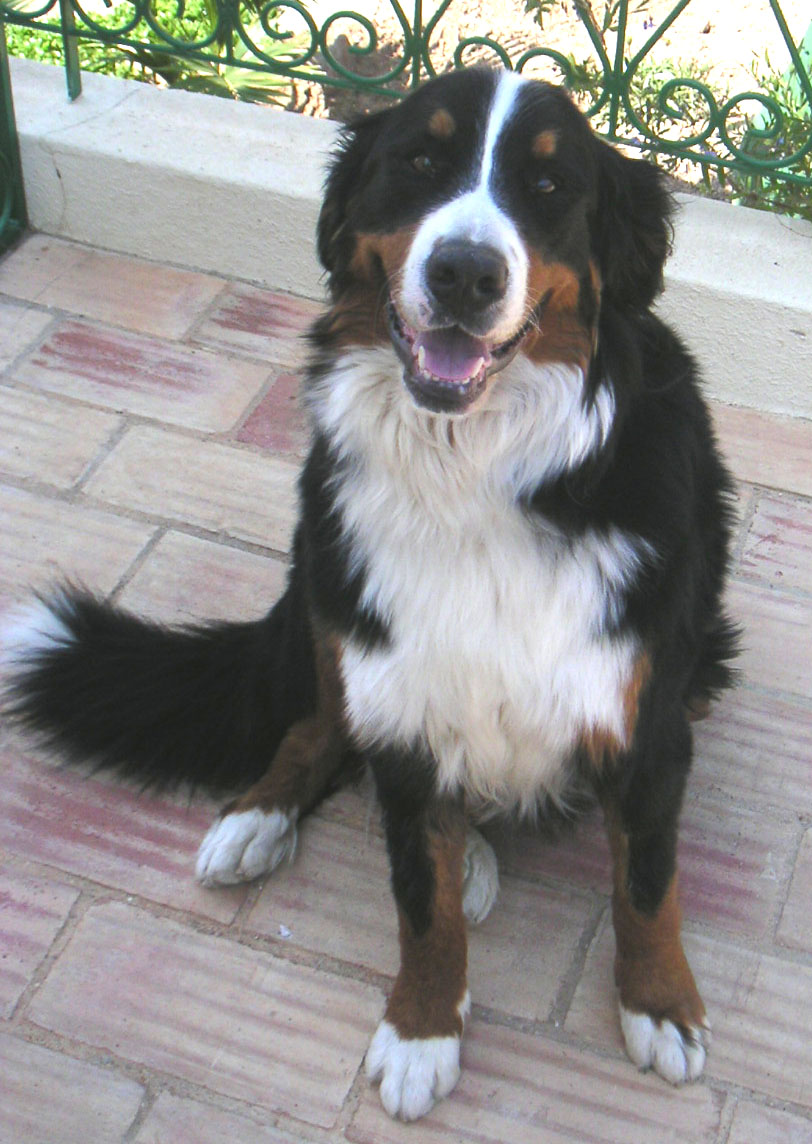 12/07/04
Rosie survived the poisoning...
On Saturday 3rd July, I took my 12 month old Bernese Mountain Dog 'Rosie' for her usual morning walk in Bico Alto. just outside Sao Bras de Alportel in the Algarve.
We normally walk there three mornings each week down a rough path and through small farming plots.
She, of course, noses in the bushes, and grass, and eats anything she finds, usually tissues!
We returned home normally, she had her breakfast, and then lay down in the living room to sleep.
About 20 minutes later, my wife found her having a fit, shaking, and panting rapidly.
With the help of a neighbor, I put her into my car and took her to the SOS veterinary clinic in Loule about 20 minutes away.
When the vet saw her, he recognised that she had been poisoned, put her on a drip, and gave her several injections, and I picked her up in the evening.
On the Monday morning, her symptoms returned. I took her back to the clinic, where she was again put on a drip.
The vet warned us that poison usually causes permanent damage to the liver and kidneys, and if the examinations showed this to be so, she would have to be put down.
However during the next few days she gradually recovered, and was released, full of life, on the Friday.
She is now on a protein free diet and appears as lively as ever.
According to the vet, most poisoned dogs die within 30 minutes, and only 3% of those who make it to a vet, survive, so we've ben very lucky.
We will inform the GNR this week.
(Picture of Rosie taken today Wednesday, July 14)
Brian Hilliard
brian@hilliard.net