Faith and Vasco's Story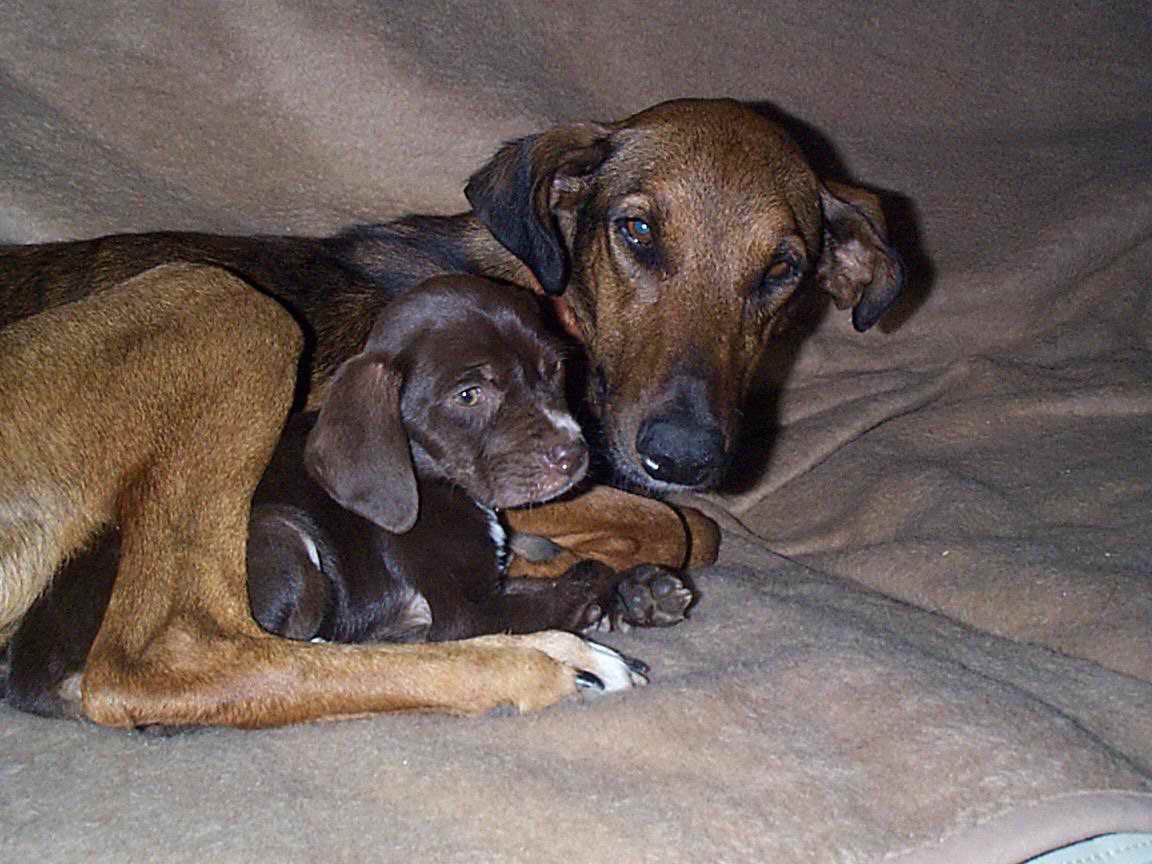 A positive story about Faith and Vasco, two handicapped rescued dogs.
They were adopted by a couple from a local shelter when both dogs were in need of intensive nursing.
Faith, a little baby dog, had two useless front legs and the galgo Vasco had a long open wound on her hind leg following an accident.
Unfortunately, despite their care, Faith died from a lung disease a few weeks after being adopted.
They received more bad news when Vasco was diagnosed with leishmaniosis and they were advised to have her put down. But they refused to give up on Vasco. And, after six months of intensive treatment, they can say: "We now have a wonderful playmate, clown and guard in our doggy household. Vasco proves day after day that Portuguese stray dogs are the best companions in the world."
---
Update, February 14:
Vasco died, our beautiful dog, the brown great dog with the beautiful ears. She got this name Vasco because we wanted to honor the Portuguese veterinarion Vasco Reis, a real animal lover and fighter for the animal rights.
She was slimming so much. Had no strength to walk. In the night she got a very awful pain in her head. Screaming with a very low tone. It took rather long. She slept for 3 days between us. The next day she got two insults, shorter and no pain in that way. It made me cry again. We put her asleep for ever the 14th of February 2003. I gave the valium/diazepam in her leg. Which hurt her. She did not want to go to the vet so I wanted to give her this so she would not be aware, not afraid or really upset. We could not give the fatal injection in the veins. So we had to go to our beloved veterinarian Carlos Négrier. We took Vasco home and burried her close to our house. We hope her spirit is with us if she wishes so.
The veterinarians have no idea what made her so ill. They could not find anything in the blood or faeces!!! She got ill in the Netherlands, just a kind of flu with vomitting and diarrhea and should have been cured after one week but it triggered something else, we suppose.
We gave her a good life but would like to have her longer with us.
We hope her spirit it with us if she wishes so.