THIS HAS GOING ON FOR DECADES, FRANCOIS - SEALS AT BLACK ROCKS, ALGOA BAY - SOUTH AFRICA
SealAlert-SA sasealion@wam.co.za
Wednesday, March 29, 2006 7:30 AM

This has been going on for decades, Francois.

----- Original Message -----
From: SealAlert-SA
To: tony@adu.uct.ac.za ; lgu@adu.uct.ac.za ; hoosthuizen@deat.gov.za
Cc: mwillemse@deat.gov.za ; jbell@ifaw.org ; lyntinaa@incape.co.za ; jyeld@incape.co.za ; akathrada@anc.org.za ; verne@nelsonmandela.org ; clenders@deat.gov.za ; LawrenceM@pprotect.pwv.gov.za ; garyp@pprotect.org ; stoffelf@pprotect.org
Sent: Wednesday, March 29, 2006 3:24 AM
Subject: Seals at Black Rocks, Algoa Bay - South Africa

Dear Scientists at MCM and ADU

Could you please comment in writing on the following. Below is an extract from the scientific paper written by Dr Caroline Stewardson and published in 1999. In particular I am referring to the Bird Island Group in Algoa Bay, consisting of Bird Island, Stag, Seal Island and Black Rocks. This group of islands now formed part of the Addo National Park and the recently proclaimed Marine Sanctuary, one of the most protected areas of our southern Africa coast.

Could you explain the following;
1. It is clear that historically, prior to the Sea birds and Seal Protection Act of 1973, that the islands and rocks of Stag, Seal and Black rocks was populated by approximately 23 000 seals. In your last official pup survey (1997), only Black Rocks has supported breeding seals, of which only 142 pups were recorded. This a serious decline from the 1702 pups, first recorded in 1971. An 82% decline in the last 12 years of protection. Clearly this most eastern seal colony is in danger of going extinct. 1. Q: Can you explain why the islands of Stag, Seal and Bird has not been re-populated by breeding seals, either since 1973 or since SA stopped commercial sealing in 1990, when clearly Black Rocks is unsuitable for pupping, due to the massive washing away of pups recorded year after year?
2. Q: Has the authorities been engaged in any form of "banning, shooing, disturbance or preventative" measures on seals attempting to re-colonise any of the 3 islands?
3. Q: If there has been "Restriction" who authorised it and why?
4. Q: What does it mean in Dr Stewardson's paper, "Seals were restricted to Black Rocks"?
5. Q: Can you supply the latest population surveys from 1997?
6. Q: Please state your official policy with regard to seals repopulating either Bird, Stag or Seal Islands, whether naturally or by re-introduction?
7. Q: Why has the rescue of these pups never been attempted or permitted, and do you in future intend to allow their rescue?
8. Q: Do any of you consider yourself guilty of some form of animal abuse, cruelty or poor conservation management, with regard to seals in the Bird island group, at any time over the past 30-years?

Your answers will prove invaluable in understanding current policy towards protected Cape Fur Seals.
For the Seals
Francois Hugo - Seal Alert-SA

BANNING OF PROTECTED SEALS FROM ENDEMIC ISLANDS
PROFESSOR LES UNDERHILL & DR TONY WILLIAMS (ADU)
DR ROB CRAWFORD & DR HERMAN OOSTHUIZEN (MCM)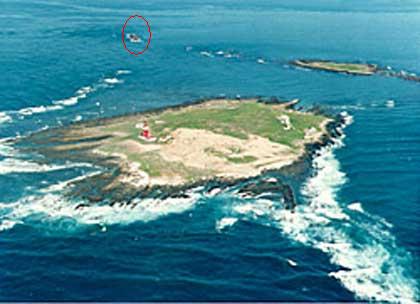 Black rocks circled in red, Seal Island to the right, Bird Island centre, Stag Island off the pic to the right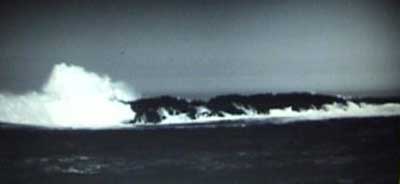 6-metre high 0.6 ha black rocks with 2-4 metre swells







aerial view of Black Rocks


The Impact of the Fur Seal Industry on the Distribution and Abundance of Cape Fur Seals Arctocephalus pusillus pusillus on the Eastern Cape Coast of South Africa, by C.L. Stewardson (Division of Botany and Zoology, Australian National University, Canberra ACT 0200, Australia.) e-Mail: Carolyn.Stewardson@anu.edu.au (formerly: Port Elizabeth Museum, PO Box 13147, Humewood 6013, South Africa) (ISSN 0035 919X ˜ Trans.Roy.Soc.S.Afr., 54(2). Pages 217ˆ245, 1999)
The present paper provides a review of the former distribution and abundance of Cape fur seals, Arctocephalus pusillus pusillus, off the Eastern Cape coast of South Africa, based on available historical records. It identifies the distribution of Eastern Cape fur seals before commercial sealing began; documents sealing activities off the Eastern Cape coast during the 19th and 20th centuries, and discusses current population trends in relation to past exploitation regimes. The importance of the Eastern Cape population is discussed in relation to the total population. Cape fur seals were valued primarily for their fine quality furs. Other products included oil from the blubber; leather from skins of old seals; and vitamin A from the liver. Exploitation by Europeans began near the Cape of Good Hope in 1610. By the end of the 19th century, more than 20 colonies had been extirpated. On the Eastern Cape coast, Cape fur seals inhabited six islands in Algoa Bay (Stag, Seal, Black Rocks, St. Croix, Jahleel and Brenton) and two sites in Plettenberg Bay (Seal Point on the Robberg Peninsula, and Beacon Island). Soon after British settlement of Algoa Bay in 1820, the St. Croix and Bird Islands were leased to individuals by the governor of the Cape Colony (Lord Charles Somerset) at an annual rental, for fishing and sealing purposes. More than 18 000 seals were killed by commercial sealers in Algoa Bay between 1822 and 1825; > 2 935 between 1831 and 1850; c. 3 516 between 1851 and 1876; > 1 763 in 1907 and 1908; and > 500 between 1943 and 1949. Harvest figures for Plettenberg Bay are unknown. Available evidence suggests that seals had been extirpated from St. Croix, Jahleel and Brenton islands in the late 1850s; Seal Point between 1857 and 1890; Stag Island in the mid.late 1800s; Seal Island in the early 1900s; and Beacon Island in the late 1800s/early 1900s. Black Rocks was the only colony on the Eastern Cape to survive commercial sealing operations. Access to Black Rocks is difficult, and for that reason sealing activities were irregular, and were terminated in 1949.
At present, Black Rocks supports c. 700 seals. In the last 12 years the population has decreased by 82%. By destroying seal herds through commercial harvesting, and confining the population to Black Rocks, the population is unable to build up its numbers sufficiently to stimulate colonisation of neighbouring islands. Limited space for breeding seals on Black Rocks, and the influence of storms (gale force winds and high swells) restricts the number of pups that can be reared successfully. It is unlikely that the Black Rocks population can increase quickly enough to flow onto Seal and Stag islands, without being depleted by storms. The effect of man on the Seal, Stag and Black Rocks populations is therefore a permanent one. Approximately 23 000 Cape fur seals may have occupied the Bird Island group before European exploitation. The current population for the Eastern Cape coast is considerably less than its historical size.