Return of Seals to Robben Island - A True Natural Legacy
From: SealAlertSA sasealion@wam.co.za
Date: Sun, 6 Nov 2005 17:08:37
Subject: Return of Seals to Robben Island - A True Natural Legacy

Dear All Seal Supporters,
Below is my letter to Mr Katrada, he is the Chairman of the Robben (Seal) Island Council, served 25-years on Robben Island with Mandela, he is also Head of ANC Public Relations, and is a political advisor to the Executive and the President.
The ANC appealed to the World to "Free Mandela" and to Unban the ANC. Now it is their time to "free" the Seals and Unban them.
Write to Mr Katrada and appeal to his and the ANC governments support, for returning the Cape Fur Seals to Robben (seal) Island.
This is the single most important Conservation Initiative for this species in this region, that in fact, holds the very key to their future.
Francois Hugo Seal Alert-SA

----- Original Message -----
From: SealAlertSA sasealion@wam.co.za
To: akathrada@anc.org.za
Cc: Verne Sheldon Harris verne@nelsonmandela.org
Sent: Sunday, November 06, 2005 4:35 PM
Subject: Return of Seals to Robben Island - A True Natural Legacy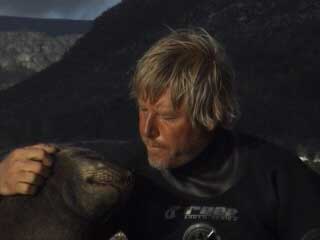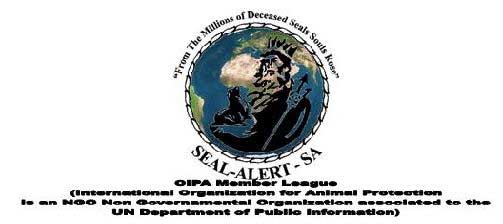 Dear Mr. Ahmed Kathrada/Chairman of Robben Island Council,
It is indeed an honour to write to someone who has endured and sacrificed so much for his people and his beliefs. You are an inspiration to humanity. Like you, I am an Activist, an Animal Activist for the voiceless indigenous Cape Fur Seals.
It is with immense sadness, that I have had to resort to writing to you.
The past evils of Apartheid and all the inhumanity it brought, has sadly not changed with the new government within the management of indigenous Marine wildlife.
Issue at stake.
Is the unnecessary dying, suffering and abuse of thousands of indigenous Cape Fur Seals year after year, an acceptable reality? As I write this, thousands upon thousands of new-born baby seals are being washed off small unsuitable "forced to bred on" rocks and drowning in the process.
More are being shot illegally, clubbed, stoned, attacked, beaten, removed and killed.
In fact, these seals are experiencing the biggest mass mortality the world has ever seen.
The evidence and accountability of which has been hidden from public for decades.
For all the evils of apartheid, did it cause the reduction of the African people within a single decade, clearly not, for there can be no greater sin than mass extermination.
Is it due to over-population or rather something that derives its evil in the past management of apartheid.
Where today, few people care to acknowledge that the inhumanity of humans, did not stop there, but stretched deep into the animal kingdom as well.
The very corner stone of a species survival lies in the successful breeding of its young, and with this naturally comes its habitat. Are you aware in the Cape Fur seals, nowhere along the entire coastline of South Africa is this indeed a reality. It is absurd that seals are banned to awash rocks, unsuitable for effective breeding, whilst a world heritage site, named after them, is open, to every other species, except seals, at 250 times bigger.
Like you, in trying to address this, I have been arrested, charged, threatened and invaded by armed officials. My Crime - assisting dying indigenous Cape Fur Seals.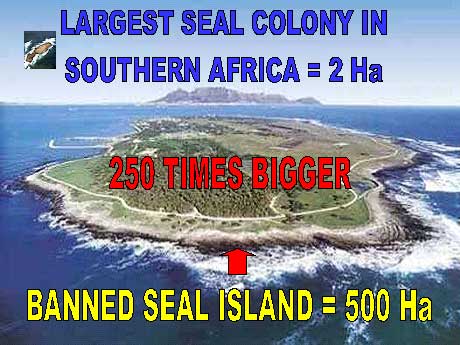 A VISUAL REPRESENTATION IN ACTUAL REALITY - COMPARING ONE SEAL COLONY TO ONE BANNED COLONY
The Shame of the New South Africa - The Banning of Seals from their indigenous breeding Islands.
Since 1999, I have done everything in my humble power to bring out the unbanning of seals, from their original breeding habitats - Robben Island, as one example. I have written to :-
Marine and Coastal Management and the Minister of the Department of Environmental Affairs & Tourism.
The Media.
The Robben Island Management.
Unesco World Heritage Committee.
The Public Protectors Office.
All to no avail. I have yet to receive even the courtesy of a reply to my proposal of returning or re-introducing Cape Fur Seals back to this most important of all Seal Islands in southern Africa. A species, millions of years in the making and found nowhere else on earth.
It was Mahatma Ghandi, who famously declared that the moral greatness of a nation can be judged from the way it treats its animals. In the particular case of Cape Fur Seals, South Africa should indeed be shamed.
I therefore ask you, as Chairman of the Robben Island Council, to look into the Natural Heritage of Robben Island, and consider the following;
Why this island hosts over 132 bird species, two of which such as the Chukar Partridge and Guinea Fowl were introduced by humans.
Why the African penguin was introduced in 1983 and has since developed into the largest penguin colony in Africa, aided primarily by human intervention.
How it is possible that over 23 species of mammal, all of which are non-indigenous, can roam free.
When this Island named after Cape Fur Seals, and known historically as the Island of Seals, as large as 507 ha, in fact 250 times larger than the biggest offshore Seal Breeding colony in southern Africa, has remained extinct to breeding and non-breeding indigenous Cape Fur seals for well over 200 years.
Perhaps you can also look into why Cape Peninsula Parks and Cape Nature Conservation, exterminated non-indigenous Tahrs from Table Mountain to much public uproar and even removed alien Gold-fish from a pond. But, supports and continues to promote the banning of indigenous Cape Fur seals from Robben, an island named after them.
I therefore with pride, ask of you to become the first patron of this indigenous and once proud species of fur seal, and together not only make Robben (Seal) Island richer and deeper in natural heritage, but this wonderful country as well. For this is not a species of a majority, but a voiceless species, a tiny minority, sharing this wonderful planet and country with us.
You are a true inspiration to people like myself, the greatest international campaign to "Free Mandela", is a legacy of pure hope.
In the words of Captain Paul Watson, "Captain Paul Watson was writing about Nelson Mandela as far back as 1973 in the pages of the Canadian alternative weekly the Georgia Straight. At that time the very idea that Nelson Mandela would be released, let alone become the future President of the Republic of South Africa was an impossible idea.
For those who insist that the seals not be allowed to return to Robben Island, the idea that they will return is also an impossibility. It is the position of the Seal Alert-SA and Sea Shepherd Conservation Society that we once again allow the impossible to become the possible in South Africa.
Let us give the island of seals back to the South African Fur Seals".
Could you please indicate whether you are prepared to assist and how I can possibly assist you further.
I will be launching another International On-line Petition Campaign, like my last one to "Ban Guns in Fishing", which reached 72 countries around the world and was signed by over 6 600 supporters.
Seal Alert-SA is also representative of over 40 Animal Welfare/Rights/Conservation organizations worldwide.
I enclose a group of pictures clearly illustrating how unacceptable the breeding conditions are for offshore seal colonies in SA, and as well as recent newspaper article on this subject.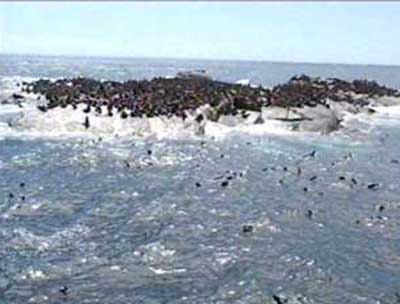 What can possibly successfully breed on these tiny awash rocks?

These rocks become completely awash, sweeping everything off the rock, with each incoming wave.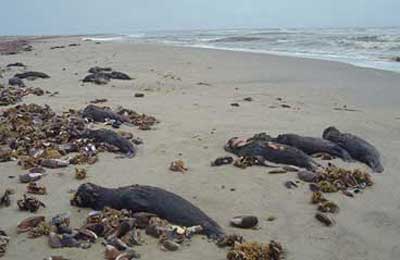 The result, zero growth of seals in 30-years of protection.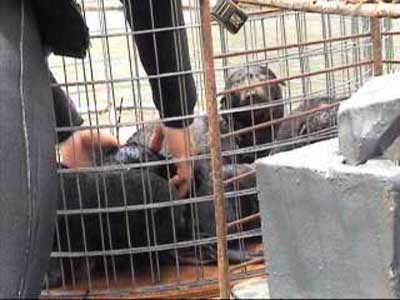 The expense and cost, this now causes to the public, and the loss of natural heritage.
For the Seals
Francois Hugo Seal Alert-SA
021-790 8774
- - - - - - - - - - - - - - - - - - - - - - - - - - - - - - - - - - - - - - - - - - - - - - - - - - - - - - - - - - - - - - - - - - - - - - - - - - - - - - - - -
SLUG: Seals SOURCE: Group writers SA
PUBLICATION: Sunday Tribune SECTION: Main
DATE: 2005-07-10 06:30:01 AUTHOR: Myrtle Ryan
EDITION: 1 PAGE NUMBER: 23
Seals still excluded from island
Myrtle Ryan
On the eve of the World Heritage Committee's meeting, which starts in Durban tomorrow, an animal conservation organisation has raised questions regarding one of South Africa's World Heritage Sites.
SealAlert-SA is questioning the lack of Cape fur seals - the very animal which gave Robben Island its name - on the island.
Francois Hugo, founder member of the organisation, has written an open letter to Unesco's Heritage Committee members, asking them to look into the issue.
He has also challenged Robben Island's chief executive officer, Paul Langa, for stating in the Cape Times of June 8 that the island's conservation plan was alive and well. "How can it be, when they refuse to allow seals on the island," asked Hugo.
"Robben is derived from the Dutch word robbe, a name given by the early Dutch explorers to the seals which once inhabited the island."
He said the authorities' policy was to shoo off any seal attempting to haul-out and recolonise the island.
"As seals and their islands have been protected since 1973, and all commercial sealing ended in 1990 in South Africa, there is no sound conservation reason why they have not been allowed to re-colonise the island."
Robben Island once housed the largest Cape fur seal colony in southern Africa, but due to indiscriminate sealing they became extinct on the island in 1800.
According to one account, by a Cornelis Metcalf in 1608, the sailors had "amused themselves by clubbing fully a hundred to death."
For the past 30 years, Hugo said, there had been no growth in Cape fur seal populations in the Cape Peninsula, while the survival rate of new-born pups was almost zero, mainly due to overcrowding.
Size-wise, Robben Island accounts for more than 50% of the 24 islands and 16 rocks housing southern Africa's 40 seal colonies. So, its potential for rescuing the species, by providing it with a breeding ground, is immeasurable.
Hugo has also approached the Department of Environmental Affairs and Tourism's Marine and Coastal Management section.
They have said: "We will not stop the seals from re-colonising Robben Island," giving various provisos for this.
Hugo, however, wants all concerned to actively ensure that seals return to the island, and wants to establish a rehabilitation facility on the island for baby seals.
SealAlert-SA has been involved in the conservation and protection of Cape fur seals since 1999. Hugo has assembled a group prepared to fund and reintroduce seals to the island, but all proposals to the authorities in this regard, he said, had been ignored.
Hugo would love to see a sight similar to the one that greeted Sir Henry Middleton, a ship's captain involved in sealing, who in 1604 wrote in his log: "Such infinite number of seals that it was admirable to behold! All the sea-shore lies overspread with them . . . . thousands."
The Sunday Tribune was unable to get comment from Paul Langa.
*.*.*.*.*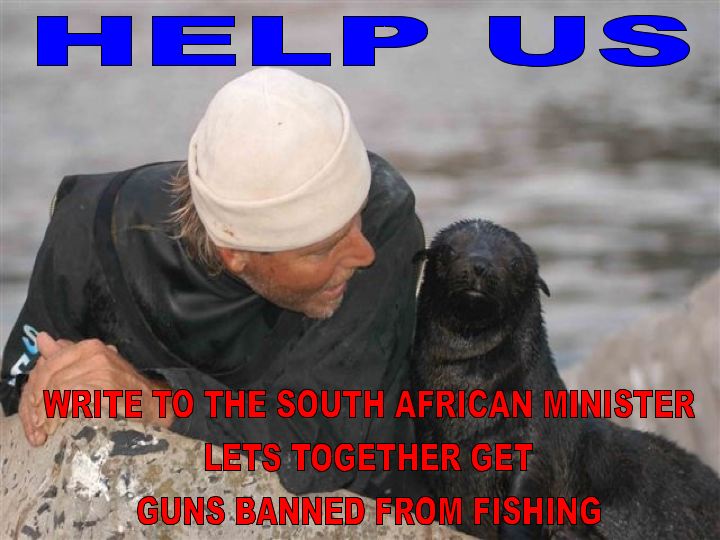 *.*.*.*.*