JUDITH VAN DER WART DRAWINGS
*.*.*.*.*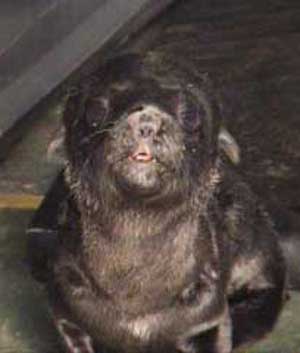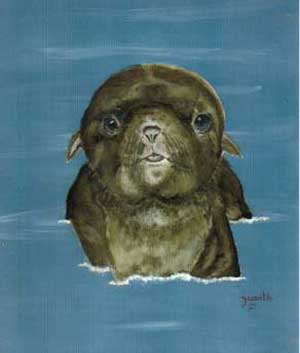 MUMKIN DRAWING BY JUDITH VAN DER WART MARCH 06 AND PHOTO OF MUMKIN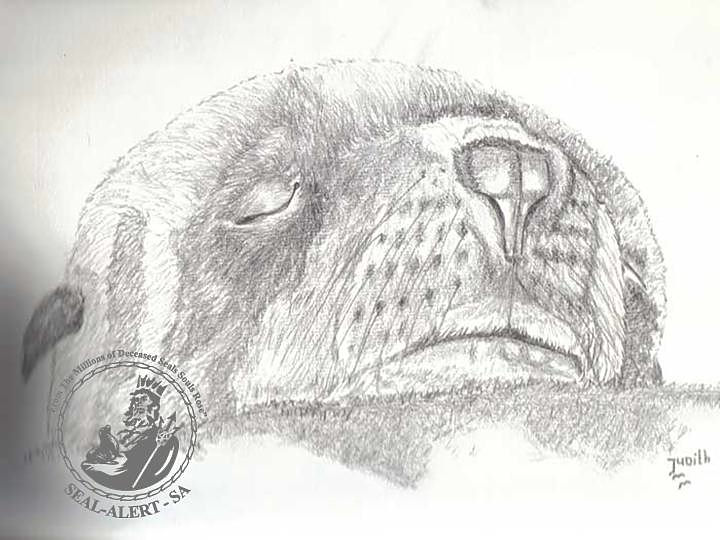 MONA LISA DRAWING BY JUDITH VAN DER WART 27 OCTOBER 05
This is a drawing of a desperate baby seal, MONA LISA.
She was rescued from drowning by Francois Hugo, the inspiring founder of Seal Alert South Africa. She lost her mother and was in a desolated state when Francois found her. Now she's ok, swimming in the wild, thanks to Francois.
If you would like to support Seal Alert, by buying this picture, please send a message to:
Earle Bingley Canada eheb@telus.net
Judith van der Wart judithvanderwart@wanadoo.nl
Anjo Verburg anjoverburg@wanadoo.nl
You can make a donation and receive this drawing from the Dutch artist Judith van der Wart.
As soon as we have received your donation, we will send you this drawing, (limited editon) and you will be listed as a supporter of Seal Alert.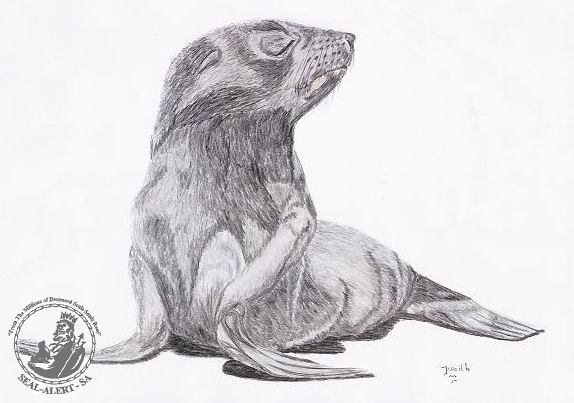 ONE OF HIS FAVOURITE DRAWINGS BY: jUDITH VAN DER WART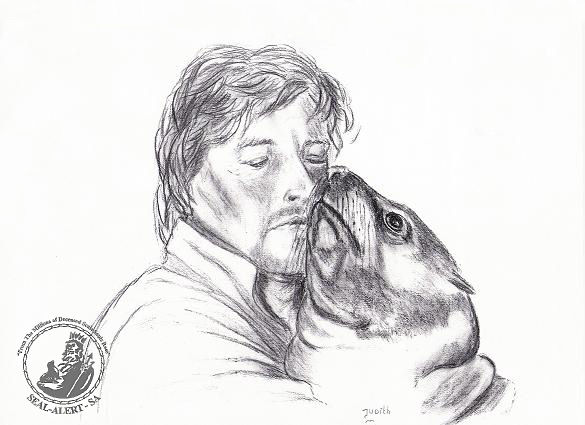 FRANCOIS WITH SEAL BY JUDITH VAN DER WART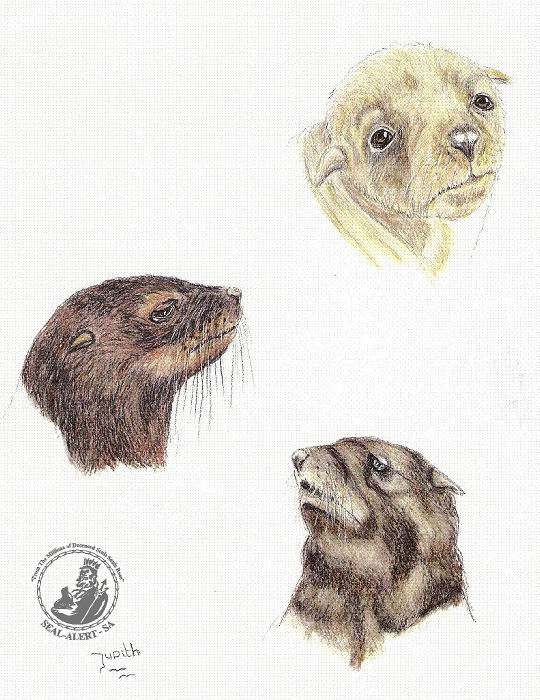 COLLAGE DRAWING BY JUDITH VAN DER WART
Dear Friends:
As I'm sure you all know, we now have four new baby seals to take care of, and more will be coming. A very dear lady: Judith van der Wart , had made some beautiful drawings of some of Francois' seal friends.
Please go to this link:
http://www.canadianvoiceforanimals.org/SAS_Paintings.html and view them at your liesure.
The re-habilitation of the pups is a costly business, and we are calling upon you and your many friends to help us find the dollars that it takes to give these rescues a chance at a long and healthy life.
Kindest regards to all,
Earle
Earle Bingley Canadian Voice For animals
eheb@telus.net
*.*.*.*.*
HORRORS ON THE HIGH SEA
- POEM BY DANIEL NORTH , ESSEX UK -
Drop down your weapons
And forget your mindless hunt
As in order for peace to happen
Its message has to be clear and blunt.
Listen! Where is the damn fun!
In maiming and shooting
Such gracious, prestigious creatures
As it's their history too that they're polluting.
Shredding seal bulls of their dignity
Horrors of the high seas drip from every pore
Envisioning the blood, the echoing shrieks
Of baby carcasses being clubbed on the shore.
So let's show the way in rediscovering the heart
By rescuing them away from the inflicting sin
As all they want is the chance to swim freely
And to share their love that glows within.
© Daniel North
mark@dannorth.fsnet.co.uk
http://www.newdawnpoetry.freeuk.com
FOR THE THOUSANDS OF CAPE FUR SEALS BABIES WHO START STRANDING
For the Seals
By Francois Hugo Seal Alert-SA
sasealion@wam.co.za
NOTE ACTION AGAINST POISONING:
Bank account Details :
Snail Address is
SEAL ALERT-SA
BOX 221
POSTNET
HOUT BAY
7872
HEREWITH IS FURTHER DETAILS FOR BANK TRANSFERS
ZAR is South AfricanRand.
SEAL ALERT-SA
ACC : 911 2201 321
BRANCH CODE : 632 005
SWIFT CODE : ABSAZAJJ
BANK : ABSA
"This is the email address, I get from my bank ABSA, midbasesqi@absa.co.za ; or tel +27-21-421 5465, when they are confirming overseas payment."
Need more data:
Name: SEAL ALERT-SA
Address: BOX 221, POSNET, HOUT BAY
City/code : 7872
Country : South Africa
SA NAT.CLEARING CODE
BIC: (SWIFT-CODE) ABSAZAJJ
Bank name : ABSA
Address : DELPHI ARCH OFFICE PARK, RAATS DRIVE, TABLE VIEW
City/code : TABLE VIEW, 7439
Country : South Africa