URGENT INFORMATION NEEDED BY VETERINARIANS-EXPERTS FOR CAPE FUR SEAL SA - EYE ILLNESS - BLINDNESS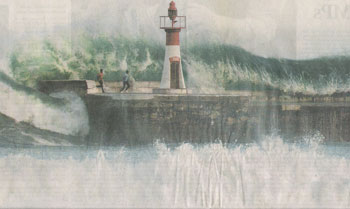 a storm that hit the Cape recently and why the pier below is not always safe to use.




SCROLL DOWN FOR THE LATEST INFORMATION D.D. 8 NOV 05 AND PHOTOGRAPHS

From: "ActionAgainstPoisoning.com"
Date: Sun, 06 Nov 2005

Subject: Direct contact possible vet to vet to help the eye disease of the cape fur seals south africa

Dear cape fur seal lover,
If any seal-veterinarian-expert knows a solution for the cape fur seal illness of their eyes that veterinarian can contact directly: "sa veterinarian of Francois Hugo Mrs. Kate May" katemay@mweb.co.za
See text and photographs below please.



*.*.*



SUBJECT: BLIND SEAL - SW _ IMPROVEMENT

SealAlertSA sasealion@wam.co.za
Tuesday, November 8, 2005

Dear All,

Thanks for all your wonderful support.
I still have not treated the seal with anything, and I am still hoping for a better assessment and course of treatment.
From advice todate, it appears we are looking at an infection of somesort.
I would really appreciate a specific treatment advice, if with the new pics, it indeed does look like an infection.
He is on a better diet, and he is eating well, and re-gaining the slight weight loss that he had when arrived.
However, there has been some improvement as well in his vision.
From keeping both eye lids completely shut, SW since last night, is opening them after dark.
In the previous pics, I showed the "bad eye" - left hand side, as I was not able to get pics of his previously "good eye" the right hand side.
Since this morning, SW is keeping open for longer periods, even in intensive bright African sunlight, his good eye.
There is a lot of "clear eye liquid" coming out each time he closes his eye lid.
Many seals, in fact all of them "weep" like this, so I am not sure if this fluid is normal or not, it does appear to be more so than usual.
This "good" eye although appeared to be "injured/infected" on previous sightings, has always appeared to have vision.
Since his return recently, he kept both eye lids closed, and appeared to be totally blind.
However today, with the good eye open, he clearly is aware of objects being brought close to his eye, and so therefore is not totally blind.
As we have not looked at his good eye before, which I feel if we cant save the bad eye, cant we at least save the good eye, as many seals I know survive with just one eye working.

PS There is always alot of clear liquid around the eye, a lot.

Could you please pass these pics onto your experts, and lets evaluate this once again.
Francois.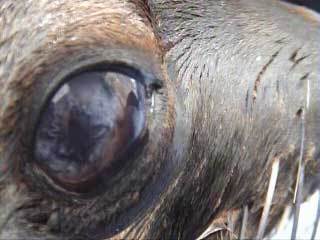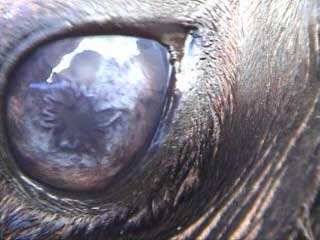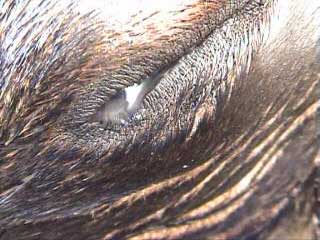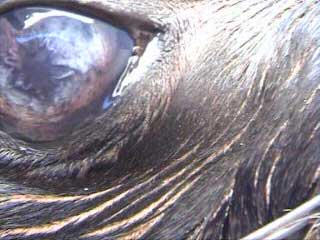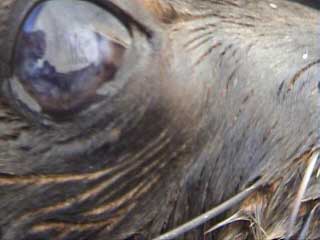 *.*.*



From: SealAlertSA sasealion@wam.co.za
Date: Fri, 4 Nov 2005
Subject: Seal Eyes

Dear All Seal Lovers,
Increasingly I am coming across seals going blind in one or both eyes. My vet and I, and others are trying to establish what is causing this. Normally it just effects the open eye, and as it is clearly painful, the seal physically shuts his eye lid continuously.

I have a very difficult case, for one young bull seal about 3 years old, I rescued 2 years back has come back, and was suffering from one eye being infected. Yesterday he has gone completely blind, and is swimming with both eyes shut, effectively totally blind in a marine environment. He is desperate, he is even trying to come home with me in my car, as it appears he knows he cant survive anymore on his own. He is dumping into other rocks and seals, and now directs himself by the sound of my voice.

He is using the movement of the other seals to find the raft, and for now is staying on the raft, until he hears my voice.

If anybody has any ideas on treatment or medication, please offer this help.
For the Seals
Francois.
PS The pics below are of 3 separate seals with similar eye conditions. The small seal with the "white dot" in the middle of the eye is how it starts.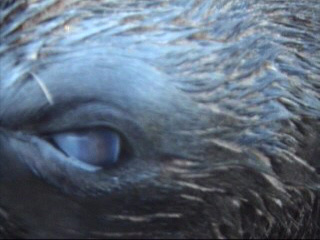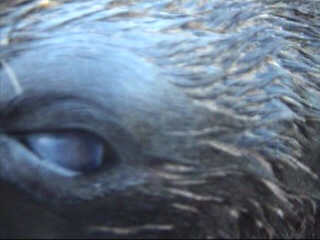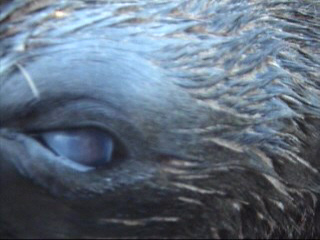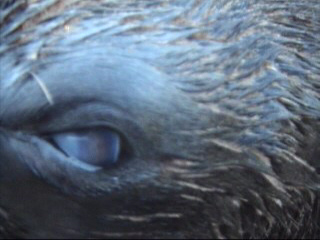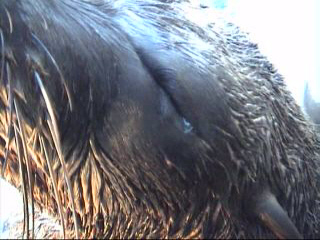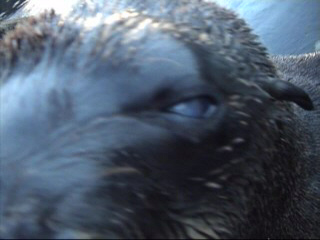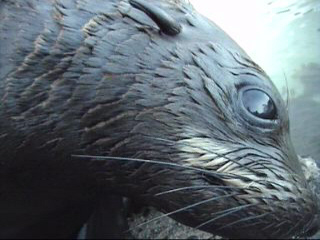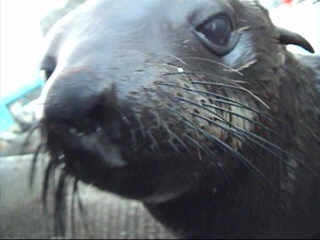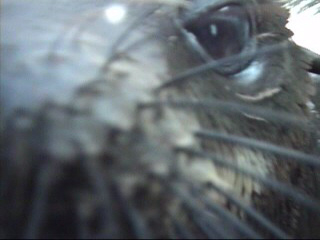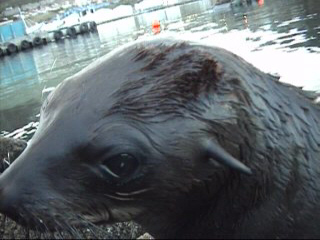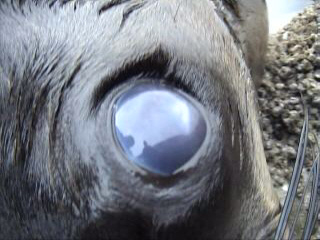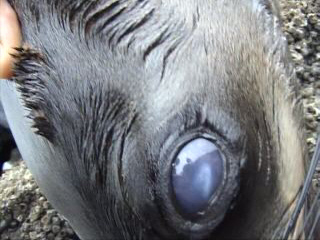 *.*.*.*.*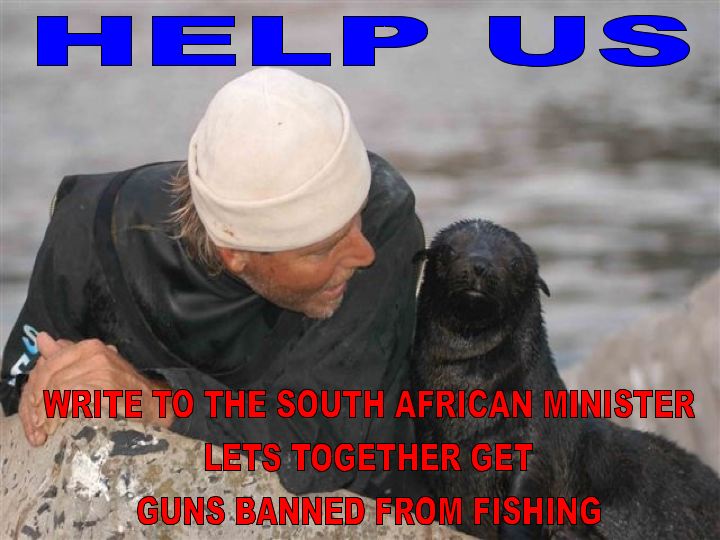 *.*.*.*.*