FOR THE THOUSANDS OF CAPE FUR SEALS BABIES WHO START STRANDING
Dear All Cape Fur Seal Supporters,


BABY CAPE FUR SEAL RESCUE PLAN

At the end of October, in six weeks time, thousands of baby fur seals start stranding along 3000 kilometres of South African coastline. Many don't survive the frighteningly cold journey from their offshore birth rock to the mainland. The few that do need help ! (bank details at the bottom)

Seal Alert-SA where possible will first attempt to return these pups back to their offshore colonies. But, often it is clear the cow is either dead, missing or will never return. These pups are entirely dependent on the mother and her milk for at least six months, and are only weaned off naturally from ten to fifteen months later, and so therefore need to be taken into care. (see power point show)

Rescue of these pups is a very costly and time consuming affair. Involving feed costs alone over a year of R7000 or $1000 each. They require nursing and care, 24-7 and regular liquid milk tube-feeding every four hours. Within four weeks, they require regular swimming vital for their health and well being. From two months on, as they begin to get their first waterproof silvery coat, they require a free environment. One in which they can return to, to feed and rest, and from which they can begin to learn the tricks of survival in the wild. A slow and gradual development. No time frame is possible, each will develop the skills in each's own way, until each is ready to look after themselves.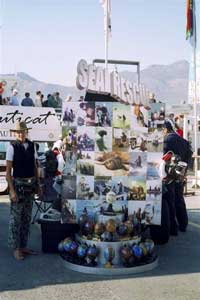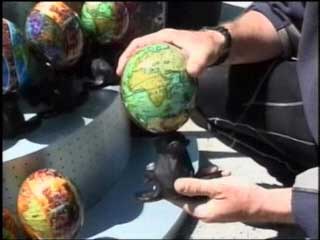 My wife, Nelda and I, through our manufacturing Mini Global Atlas Export business, use our own profits to fund the care costs of each seal we take in. With over 1000 seals rescued per year or 13 babies. Our financial personal commitment is massive, currently sitting at around R200 000 minimum a year. Because, it is our belief that a Seal's life comes first, all our available funds goes directly to the task of saving what we can afford. With our team of ten staff we produce currently 4 000 Mini Globes a year. Our task at the tip of Africa, is enormous indeed, with over 40 000 seals just in the Cape needing our help. We cannot Save them All, but we can try to do our best. Because of this funds for equipment is just never available. Since 1999, we simply cannot choose to purchase equipment at the cost of a dying seals life.
So this is where you come in, your funds provide the vital link to equip us to do the real job of responding to, the rescue and the tools with which to work and the place from which to work. All your funds will go directly to the Seals, all 100% of it. We have no offices, volunteers, admin costs or staff. My wife runs the manufacturing and sales side, and I get wet !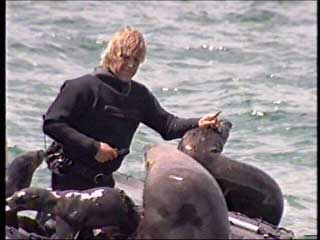 In 2000, Seal Alert-SA has been able to only do what we do with the support of people and organizations like, Seashepherd International, Dr Herbert Henrich, Phil Wollen, Les Ward and Madam Marchig, Professor Osthoff, and most recently Dr Schneier. Without them I would just be another "Seal" swimming in the water.

Last year, attempting to do what we can, we took in 13 baby seals, new-born's all just days old. As the power point shows, overcrowding and lack of space on a 2m by 4 m open raft, proved disastrous for the babies. Between day 1 and day 72, all 13 eventually either died or left. Some fell off the raft and disappeared into the night, others died in their sleep and others refused any further care. In the past two years, we have been very successful, raising two, now in the wild, generations, named Kidogo and Popeye. But, if we are to Save more than one baby seal a year, we need bigger space.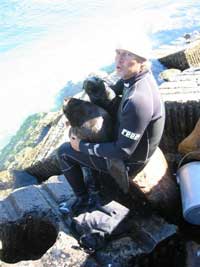 The Baby Fur Seal Rescue Plan, involves the invest and purchase of a catamaran of 24 foot or 8 metres. We plan to re-name it, if our funding is successful, the "Spirit of Seal Supporters". It's purpose, will be a world first, a floating Rehab centre, that will duplicate the environment offered to seals, that of an off-shore island or floating platform. It will enable me to render care 24-7-365. It will equally serve as a place of safety and protection for injured or sick seals of all ages and sizes, it will allow me to disentangle, it will allow me to raise pups with the kind of attention and care they require for 12 long months. After doing this along 3000 km of coastline since 1999, I can think of nothing more appropriate to deal with and balance, the horrific carnage that rages around these seals at the tip of Africa.

I hope you will support me, with just six weeks to go, before seal pupping crisis, Seal Alert-SA is in a crisis.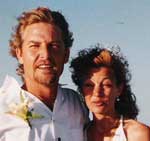 For the Seals
Francois Hugo - Seal Alert-SA
sasealion@wam.co.za

Bank account Details :
Snail Address is
SEAL ALERT-SA
BOX 221
POSTNET
HOUT BAY
7872

HEREWITH IS FURTHER DETAILS FOR BANK TRANSFERS
ZAR is South AfricanRand.

Need more information to be able to send the money via internet.

SEAL ALERT-SA
ACC : 911 2201 321
BRANCH CODE : 632 005
SWIFT CODE : ABSAZAJJ
BANK : ABSA

Need more data on us

Name: SEAL ALERT-SA
Address: BOX 221, POSNET, HOUT BAY
City/code : 7872
Country : South Africa


SA NAT.CLEARING CODE

BIC: (SWIFT-CODE) ABSAZAJJ
Bank name : ABSA
Address : DELPHI ARCH OFFICE PARK, RAATS DRIVE, TABLE VIEW
City/code : TABLE VIEW, 7439
Country : South Africa