June 2004
POISONING CAMPAIGN AS PREPARATION FOR NATO CONFERENCE IN ISTANBUL!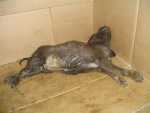 www.PetitionOnline.com/AZSHKD/petition.html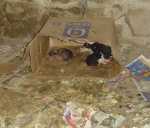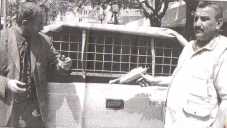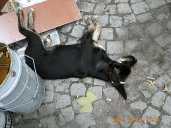 Poisoning seems to become an standard paragraph in the scenario for the organization of important events. These pictures of June 2004 show the present situation in Istanbul. Clearly the responsible Istanbul authorities want to please the attendants of the coming NATO conference with a killing spree.The petition "Help the straydogs in Istanbul" directed at the mayor of Istanbul, is being signed by people from all over the world.
We have received signatures from Portugal, Italy, Spain, USA, Brasil, France, Argentina, Germany, Canada, Belgium and elsewhere. So far, 1660 people have already signed the petition. Please keep the petition going, thanks on behalf of the straydogs in Istanbul :-)
---
THAILAND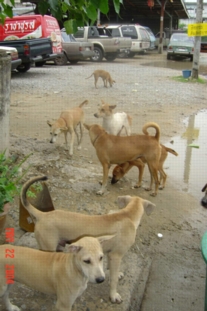 www.animal.in.th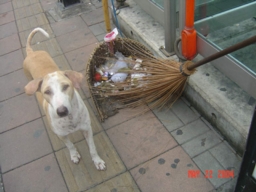 In Thailand we are confronted with poisoning practices in different town and regions as a means of controlling the stray dog problem. We were also informed on the Thai dog trade regarding meat consumption and fur export.
We cannot understand how people can kill their most trusting and loyal friends, the dogs. We are sickened by the reported cruel catching and live skinning.
As we received a copy of "The Story of Tongdaeng" the King adopted a pet dog. His Majesty's observations of Tongdaeng reflect a deep understanding of and love for stray animals. His arguments for the adoption of stray dogs as described in the preface are strong, moving and true.
We know that the Royal family is revered by the Thai people. We canno imagine that the majority of the Thai people, let alone their King, would approve of these practices.
We call on the Thai authorities and the Thai people to stop these practices.
Protest to
www.thaiembassy.org
---