May 2004
A CLEAR DECLARATION FROM THE CHURCH REGARDING ANIMAL PROTECTION IS URGENTLY NEEDED!
In many more-or-less civilized countries animal rights and animal protection laws are non existent, or simply disregarded, due mostly to cultural and economical reasons.
Consequently, animals are in peril of being neglected, hurt or painfully killed without any repercussions for the culprits. The issue has rock bottom priority on the political agenda... So we cannot depend on the political system for effective laws and law enforcement.
We experienced that in Portugal people refer to their religion when they refuse to sterilize their cats and dogs: "we should not interfere in nature's course / God's creation". It is quite remarkable that deliberate poisoning of animals is accepted by the same people as a fact of life! Obviously this example shows a susceptibility for religious authority and a failing moral concept of animal rights.
It is sad to notice that the church - the herald on moral issues regarding creatures - is not heard on the issue of animal abuse. If politicians fail to establish a better life for animals, the clerical leaders should take the moral stand. The animals deserve a honest and human judgement.
Please speak out. You might well be their only hope!
Resolution by the General Convention of the Episcopal Church

www.animals-constitution.info
---
INTERNATIONAL COURT FOR ANIMAL RIGHTS
www.petitiononline.com/earle/petition.html
On the 15th December 2001 a meeting in Amsterdam was organised by the Dutch "Filosofie Magazine" and "Varkens in Nood" in preparation of a Universal Declaration of Animal Rights and the foundation of an International Court for Animal Rights.
The Dutch philosopher and lawyer professor Paul Cliteur and the Australian author Peter Singer (Animal Liberation 1975) were discussing the steps needed for new instruments to protect animal rights on a global scale. A Universal Declaration for Animal Rights is seen as a next step, following the track of slaves and women. Paul Cliteur: "we can give animals protective rights that enable their representatives to bring people who violate these rights to court".
Darwinist Peter Singer refuses to separate nature from culture. According to him, certain animals, like men, deserve the predicate "person". Topics of the meeting were: upgrading certain animal species to human rights status, a specialized and powerful criminal investigation department and an international court for animal rights.
APPEAL TO THE UNITED NATIONS FOR AN ANIMAL RIGHTS BILL

www.petitiononline.com/earle/petition.html

"When a man has pity on all living creatures then only is he noble." - Buddha


www.animals-constitution.info
---
ARGENTINA - POISONING OF ANIMALS ON BEHALF OF THE TOURIST INDUSTRY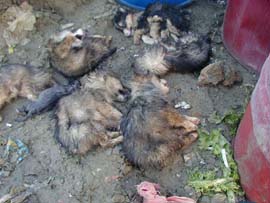 www.petitiononline.com/ma1c2347/petition.html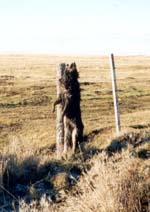 †††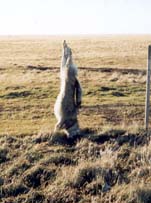 Hanged at entrance to resorts
Look up the "Letters" sent by Action Against Poisoning.
Sign the petition at
www.petitiononline.com/ma1c2347/petition.html
Visit Canadian Voice for Animals at
http://www.canadianvoiceforanimals.org/Argentina.html
---
JOIN THE CAMPAIGN TO STOP CAT POISONING IN ISRAEL
As a result of a single case of rabies in a cat in the Kfar Saba area in Israel, the Israeli government has embarked on a mass extermination program of cats in the Sharon area. Cats are being poisoned with Alpha-Chloraloze-laced food baits thrown in the streets or trapped and killed. Dogs and other animals who eat the poisoned bait are also dying a slow and agonizing death. People who bring their pets to veterinarians for rabies vaccinations are having their pets confiscated if the pets were not previously vaccinated or if their rabies booster was overdue. Some pets have also been confiscated from their homes.
Givat Ada -- A private "pest" control company was hired to poison the cats. Workers spread poison all around (even near a school) and then left for the day. When these workers came back, they put cats who were not yet dead into plastic garbage bags and tried to throw them into garbage bins. The following morning the bodies of the poisoned cats were still scattered about. Please watch the English video clip documenting the poisioning that was shot by a private detective hired by CWSI. Notice in particular the school children walking past the dying cat.
Watch a short mpeg video clip documenting cat poisoning in Givat Ada. Sign the petition. E-mail the following entities:Mayor of Kfar Saba,
mayor@ksaba.co.il
; Danny Naveh, Minister of Health,
sar@moh.health.gov.il
; Avraham Poraz, Minister of the Interior,
sar@moin.gov.il
. Read the letter sent by Action Against Poisoning.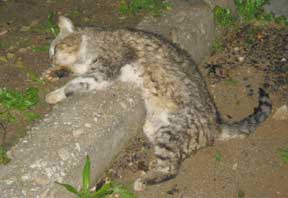 Cats killed with poison-laced food
Cat Welfare Society of Israel:
www.cats.org.il/eng
---
EASTER LILIES CAN BE DEADLY FOR YOUR CAT!!!
The ASPCA Animal Poison Control Center is leading a nationwide campaign to warn cat owners about the dangers of Easter lilies and other variations in the lily family. "Easter lily (Lilium longiflorum), Tiger lily (Lilium tigrinum), Rubrum lily (Lilium speciosum), Japanese show lily (Lilium lancifolium) and some species of the Day lily (Hemerocallis species) can cause kidney failure in cats", says Dr. Sharon Gwaltney-Brant, Veterinary Toxicologist at the ASPCA Animal Poison Control Center. "Unfortunately, all parts of the lily plant are considered toxic to cats and consuming even small amounts can be life threatening." Within only a few hours of ingestion of the lily plant, a cat may vomit, become lethargic or develop a lack of appetite. These signs continue and worsen as kidney damage progresses. Without prompt and proper treatment by a veterinarian, the cat may develop kidney failure in 36 to72 hours. Cat owners should remove lilies from their cat's access and are encouraged to consider safer alternatives such as Easter orchids, Easter cactus, Easter daisies or violets.
Easter Lily -- In 2003, The Center handled approximately 129 cases of cats ingesting a lilium species
---
INTERNATIONAL AID FOR KOREAN ANIMALS
PROTEST THE SUFFERING THAT DOGS AND CATS ENDURE IN KOREA AND ELSEWHERE AS THEY ARE TORTURED AND KILLED TO MAKE FOOD
Every year 2.6 million dogs and countless cats are slaughtered and consumed in South Korea. Methods of slaughter include hanging by the neck, prolonged beatings with pipes and hammers and electrocution. Often, cats are boiled alive, and dogs are routinely blowtorched to remove their fur and to brown the skin.
The myth is that the more pain suffered by these animals, the more tender and aphrodisiac the meat is. This idea is generated by Korean dog-meat (Boshintang) dealers. Dog-meat stew is not a thousand-year-old Korean tradition, as dog-meat dealers claim. The commercial trade of dogs for consumption began in 1980, when a boom in the Korean economy made the once-scarce "Livestock" meats suddenly affordable. At the time, the dog-meat trade consisted of only a handful of dealers, who, fearing loss of business, quickly marketed the myth that dog-meat stew is traditional "cure-all" health food.
Cats are also consumed in South Korea. Pets and strays are repeatedly bludgeoned with hammers or placed in sacks, which are then pounded on the ground. Often, while still alive, the cats are thrown into large pots of boiling water and cooked with ginger, dates and chest-nuts until liquified to a brown paste called "Goyangi Soju", or "cat juice" which dealers claim will cure rheumatism.
The Korean Government plans to legalise the dogmeat trade:
More
Contact Korean Animals at
iaka@koreananimals.org
or
dogaid@hotmail.com
Further information at:
KAPS/IAKA:
www.koreananimals.org
Dog Aid Australia:
www.dogaid.freeservers.com
Seoul Searching
www.seoulsearching.com/DogMeat.html
Background info:
www.dogaid.freeservers.com/background.htm
"The modern method of slaughter is by electric shock, but the old customs die hard and dogs are hanged or garrotted and, to improve the quality of the meat, pitilessly beaten as they die..."
Watch an introduction to the Chilsung Market by the CEO of Seoul Searching Magazine (4' 15" video) at
www.seoulsearching.com/DogMeat.html
---
THE 1080 SCANDAL!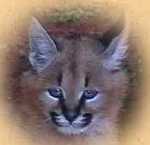 www.raptor.co.za
Although banned from use the poison 1080 is still alive in Australia, Tasmania, New Zealand and - thanks to the Endangered Wildlife Trust (EWT) - brought to South Africa.
The Poison Working Group (PWG) of the Endangered Wildlife Trust (EWT), The National Woolgrowers Association (NWGA) and Cape Wools (CW) have over the last three years combined to try to legalize and promote the use of a highly toxic poison on farmland in South Africa - in an attempt to exterminate or control two predator species - the black backed jackal and the caracal . The poison, known as 1080, is to be used in the form of hanging a piece of poison bait one meter from the ground from a bent fencing dropper. The theory is that only the larger jackal would be able to reach this bait andthat the smaller mammals like the Cape and Bat-eared foxes would not. And that is what it is - a theory.
Please visit
www.raptor.co.za
and
www.animalpeoplenews.org
---
BARCELONA UPDATE: PROHIBIT BULLFIGHTING IN ALL CATALUNIA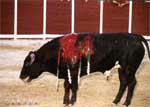 www.thepetitionsite.com/takeaction/191724792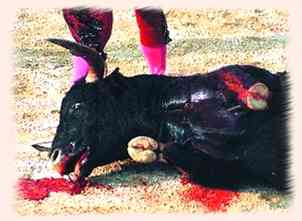 Action Against Poisoning fights animal poisoning in particular and supports animal protection in general. In our view traditional, cultural, folkloristic or religious motives can never be an excuse for any form of animal abuse. Especially the combination of joy and killing is a perversity. We also believe that cruelty towards animals breeds violence against people. So consequently animal abuse is a potential mental health and public order hazard.
We quite recently congratulated and complimented Barcelona with its ban on bullfights. Now we are informed that a lobby among celebrities for the reinstatement of bullfights in Barcelona is in progress. And of course chauvinistic and folkloristic pressure will be put on the happy few who are invited to retrieve this Spanish cultural treasure. Famous people tend to protect their image so we are afraid that only the very strong will take the risk to be labeled as "unSpanish".
Anyway, if this stunt comes off we would be very disappointed that the Catalonian Parliament revokes a courageous and promising political decision and implicitly supports animal abuse. We hope that this parliament conquers its dark age members and that Barcelonese bullrings will exclusively stage happy festivities, never again to be the free port for bloodshed.
---
PLEASE HELP THE SAFARI PARK ANIMALS IN GÄNSERNDORF, AUSTRIA!
Animal protection organizations look on passively as safari park GS
nserndorf and its animals are destroyed by the order of federal state minister and friend of the Austrian Zoo lobby, Herr Gabmann. Animal protection organizations take action to turn this safari park into a wild animal shelter as by EU law every member state should have one and GSnserndorf has the right infrastructure to become one.

Although the liquidator of the zoo is negotiating with two potential buyers for a take over the bargain sale of animals has already started. Each day animals are collected. The white tiger went to Hungary, the elephant herd is separated and the younger animals may and up in a breeding station or a circus.

The infamous circus manager Roman Zinnecker of Zirkus Belly wants to buy the exotic animals wholesale to resell them to foreign circuses. Three Haflingers are collected for slaughter in Italy and one buyer even wanted to ritually slaughter a sheep just outside the gate. The ostriches are collected by a lady who wants to feed them with hay. The Baxter-chimpanzees that found a better life after being saved from lab experiments are already in the sights of a Chinese pharmaceutical concern. The totally trusting cuddly animals are rounded up and handed over to buyers with dubious motives.

To turn the safari park into a wild animal refuge, the following resolution to the Austrian government is constructed: Action of the Austrian Animal Protection and Animal Rights Movement: Stop immediately with the sale of the GSnserndorf animals. We demand a wild animal refuge in Austria. Keep GSnserndorf open as a wild animal refuge. Preserve all GSnserndorf animals and return all sold animals. Further information at www.tigerfreund.de/4/safaripark/wie_lange_frame.htm

If you can adopt, save or otherwise help these animals, or know someone who could, please contact: Tierhilfe a.l.f.a.
Mobile: 0676/400 34 23
marion.loecker@utanet.at
www.alfa.or.at

Petition: Please send your support for the preservation of GSnserndorf as a wild animal sanctuary, for instance:"Herewith I demand the preservation of wild animal refuge GSnserndorf. Besides that I demand the immediate return to the park of the stealthily abducted animals. Such a brutal separation of the animals from their habitat is a violation of ethics as well as mandatory EU laws regarding animal and species protection, the obligation to run a wild animal refuge. Austria should not interfere with these laws and ethics as it does at this moment.", stating your name, mail and email address to for-animals.dravecz@aon.at . Your letter will be forwarded by FOR ANIMALS, 8026 Graz, Austria, phone/fax 0043 316 573779, www.for-animals.at


---
ISRAEL: HELP SHUT DOWN PRIMATE BREEDING FARM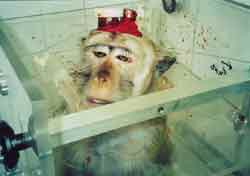 pages/uk/mazor.html



The Israeli Society for the Abolition of Vivisection (ISAV) is calling all animal rights and animal defense groups and individuals to help us shut down the Mazor Farm and to stop using nonhuman primates as research tools. The Mazor primate breeding farm breeds macaque monkeys and sells hundreds of their young to labs in Europe every year.


---
SOME "ISOLATED" CASES OF CRUELTY TO ANIMALS IN SPAIN
---

NEW BOOK: ETERNAL TREBLINKA

http://www.actionagainstpoisoning.com/pages/uk/treblinka.html

Cruelty to animals and the Holocaust: www.powerfulbook.com/
Charles Patterson explores, in the May/June issue of the progressive Jewish magazine TIKKUN, the link between them in "The Great Divide" at www.tikkun.org/magazine/index.cfm/action/tikkun/issue/tik0305/article/030526a.html

"What do they know, all these scholars, all these philosophers, all the leaders of the world, about such as you? They have convinced themselves that man, the worst transgressor of all the species, is the crown of creation. All other creatures were created merely to provide him with food, pelts, to be tormented, exterminated. In relation to them, all people are Nazis; for the animals it is an eternal Treblinka." - I. B. Singer

This book inspired a controversial

www.peta.org project.


---