Best Friends is hosting a "Locate Your Lost Katrina Pet" event in New Orleans from December 16-18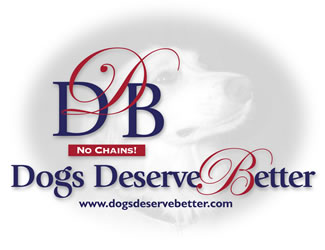 Check out www.dogsdeservebetter.org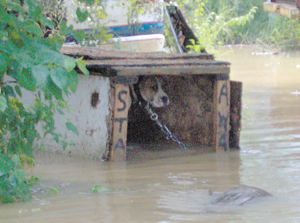 *.*.*.*.*
Dec. 16-18: NOLA/Locate Your Lost Katrina Pet! For RESCUERS & GUARDIANS
PERMISSION TO CROSS POST
DO NOT RESPOND TO SENDER
RESPOND TO DIRECTLY TO BEST FRIENDS:
kathim@bestfriends.org
Dear Friends and Fellow Rescuers,
It's confirmed! Best Friends is hosting a "Locate Your Lost Katrina Pet"
event in New Orleans from December 16-18.
As you know, several thousand families are still searching for the pets they
lost in the hurricanes. Unfortunately, it has been very difficult, even
impossible, for them to navigate all of the available resources.
This event will allow pet guardians to search in one place for their pets
before the extended foster periods expire. We will set up banks of
computers and give families the opportunity to work with reunion specialists
to search for their pets - on a first come/first served basis.
We hope you and your databases will join us!
WHAT TO BRING:
* Your Katrina Pet databases & hardcopy records that supplement the
information provided on Petfinder
* A representative(s) of your organization knowledgeable and proficient in
using these records
* Laptops with wireless capability
We also need people who are very proficient in using the Petfinder database,
as computers will be available for the public to use in their search. We
welcome those reunion specialists who have successfully been reuniting
Katrina pets with their families to join us.
This event will be publicized in the New Orleans area on WWL Radio, which
has a very wide-reaching audience. We are also developing other media
opportunities.
WHERE:
Garden District Hotel
2203 St. Charles Avenue (corner of Jackson and St. Charles Avenues)
New Orleans, LA 70130
University Conference Room
For reservations, call: 504-566-1200
"Mention Best Friends to get discounted room rates."
Rates:
www.gardendistricthotel.com/specials.html
WHEN:
Friday, December 16 - 10am - 6pm
Saturday, December 17 - 10am - 6pm
Sunday, December 18 - 1pm - 6pm
Free parking in the rear of the hotel
Airport Shuttle available - $10 per person per trip each way
The Hampton Inn and Quality Inn are down the street. Their rates may be
lower, but availability may be limited.
CONTACT:
Kathi McDermott, Community Program Manager
Best Friends Animal Society
5001 Angel Canyon Road, Kanab, Utah 84741
435-644-3965 X4406;
kathim@bestfriends.org
www.bestfriends.org
Please let me know how many representatives your organization will send to
participate in this event.
Thank you for your support and for all you are doing to help the displaced
pets of Katrina.
PLEASE DO NOT RESPOND TO SENDER
RESPOND TO DIRECTLY TO BEST FRIENDS:
kathim@bestfriends.org
A better world through kindness to animals