Action Against Poisoning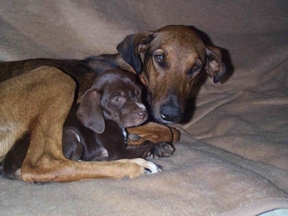 PRAYER OF A STRAY
---

Dear God please send me somebody who'll care!
I'm tired of running, I'm sick with despair.
My body is aching, it's so racked with pain.
And Dear God I pray as I run in the rain,
That someone will love me and give me a home.
A warm cozy bed I can call my own
My last owner neglected me and chased me away
To rummage in garbage and live as a stray.
But now God I'm tired and hungry and cold.
And I'm afraid that I'll never grow old.
They've chased me with sticks and hit me with stones
While I run in the streets just looking for bones!
I'm not really bad God, please help if you can.
For I have become just a "VICTIM OF MAN!"
I'm wormy Dear God and I'm ridden with fleas
and All that I want is an owner to please!
If you find one for me God, I'll try to be good
I won't run away and I'll do as I should.
I don't think I'll make it to long on my own,
Cause I'm getting so weak and I'm so all alone.
Each night as I sleep in the bushes I cry,
Cause I'm so afraid God, that I'm gonna die!
And I've got so much love and devotion to give,
That I should be given a new chance to live.
So Dear God PLEASE, PLEASE answer my prayer
And send me somebody who WILL really care...


---

"ORAÇÃO DUM VAGABUNDO"

Querido Deus, faz com que alguém cuide de mim!
Estou cansado de fugir, estou doente de desespero.
O meu corpo está tão dorido e torturado...
Querido Deus, rezo enquanto fujo à chuva.
Peço que alguém me ame e me dê uma casa,
Uma cama quente e confortável, que seja mesmo minha.
O meu último dono tratou-me mal, mandou-me embora,
Rebusco no lixo, vivo como um vagabundo.
Mas agora, Deus, estou cansado, tenho fome, tenho frio!
Tenho medo de não chegar a velho...
Afugentam-me com paus, atiram-me com pedras,
Enquanto ando por todo o lado à procura de comida!
Deus, não sou mau, imploro-te, ajuda-me, se puderes.
Aqui estou eu, aflito, uma pobre vítima dos homens!
Querido Deus, estou cheio de vermes, mordido por pulgas,
E afinal, só quero é um dono a quem agradar!
Deus, se achares um para mim, hei-de ser bom,
Não fugirei, farei o meu dever.
Sozinho não chegarei longe,
Pois estou ficando fraco, além de tão só.
Todas as noites, quando vou dormir nos arbustos, choro,
Deus, tenho muito medo de morrer!
Tenho tanto amor e devoção para dar,
Deixem-me ser, deixem-me viver!
Imploro-te, querido Deus, acede ao meu pedido,
Envia-me alguém que goste de mim.


---

"I PROSEFHI TOU ADESPOTOU SKYLOU"

Se parakalo Thee mou stile mou kapion pou na niazete!
Kourastika ne treho, varethika tin apelpissia.
To kormi mou ine tsakismeno apo ton pono.
Ke se parakalo Thee mou prosefhome kathos treho stin vrohi,
kapios ne vrethi na me agapissi ke na mou dossi ena spiti.
Ena zesto krevati pou na ine diko mou
O telefteos idioktitis mou me paramelousse kai me edioxe
na gyrnao sta skoupidia ke na zo san adespoto.
Alla tora Thee mou kourstika ke pinao ke kryono.
Poly fovame oti den tha prolavo na gerasso.
Me kynigissane me xyla ke me xtypissane me petres
kathos gyrnaga tous dromous psahnondas kokala!
Then ime kakos Thee mou, se parakalo voithisse me
giati eho gini "THYMA TOU ANTHROPOU"!
Ime gematos skoulikia Thee mou ke psilous
ke to mono pou epithimo ine ena afentiko na efharistisso!
An vris kapion gia mena Thee mou, tha prospathisso na ime kalos
Then tha to skao ke tha kano oti prepi.
Then nomizo oti tha ta katafero monos mou,
giati ime toso adynamos ke toso monos.
Kathe vrady otan kimame stous thamnous kleo
giati fovame toso poly Thee mou oti tha pethano!
Ke eho tossi agapi Thee mou na dosso
pou axizo ne mou thossoun mia efkeria na zisso.
Se parakalo Thee mou, SE PARAKALO, apandisse tin prosefhi mou
ke stile mou kapion pou tha niazete PRAGMATIKA...
---
If you can do it, please take home with you an abandoned animal. Get a dog or cat from a shelter! It will become your loving companion. Please our address list.
---
You have burnt my forests, hunted and exiled us, killed my brothers and sisters and now you celebrate the festival of neighbourly love. You worship a god who could be my god as well. You say you want to protect me whilst cashing millions from deceived people who have my welfare at heart, but still you fail me. It is hard for you to punish my assassination as you think you are better than me. Hardly anyone cares about me anymore. That is my Christmas if I am to survive that anyway.... Brutal beings will enter my quiet world and ambush me. Nobody will be there to protect me from my torturers. Maybe I will already be caught in a trap and will desperately try to run for my life with my shattered paw.
....and I just want to be left alone!
Visit
www.tigerfreund.de
---