Links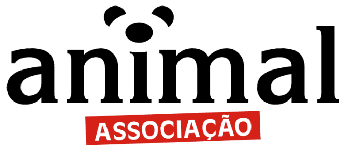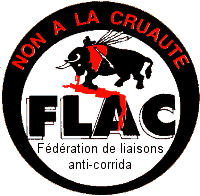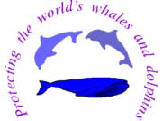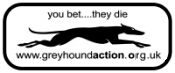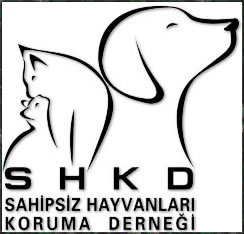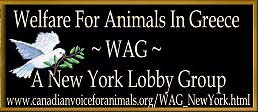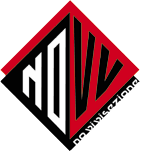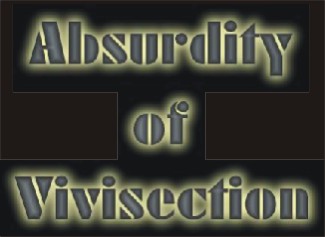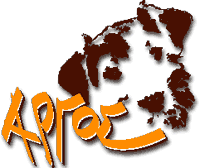 CEDA


Centro de EstÈtica e Direito dos Animais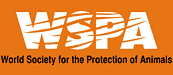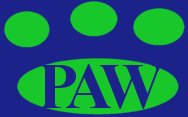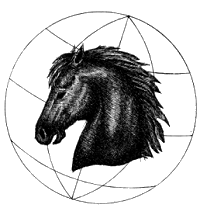 PORTUGAL
AAAPORTO A AssociaÁ"o de Amigos dos Animais do Porto È uma associaÁ"o sem fins lucrativos, fundada em 1991, e tem como objectivo a defesa e protecÁ"o de animais doentes, feridos, abandonados e maltratados, assim como a defesa do ambiente.
ANIMAL The AssociaÁ"o Nortenha de IntervenÁ"o no Mundo Animal is the foremost Animal Rights organization active in Portugal. Contact: Miguel Moutinho miguelmoutinho@netcabo.pt
AGIR A AssociaÁ"o Agir Pelos Animais È uma organizaÁ"o sem fins lucrativos, alheia a qualquer credo polÌtico ou religioso, fundada em Coimbra em Outubro de 1995, cujo objectivo social È a defesa e protecÁ"o dos animais. Para atingir este objectivo recolhemos, tratamos e albergamos, numa quinta em Poiares, os animais por nÛs considerados em risco de vida, ainda que em condiÁıes que necessitamos melhorar.
APAA ≠ ASSOCIA«√O DE PROTEC«√O ANIMAL DO ALGARVE APAA is a registered Portuguese Charity associated with the RSPCA (Royal Society for the Prevention of Cruelty to Animals). We are a small group of people dedicated to the well-being of animals. The rescue organization was started in 1996. Our rescue centre is located in the Algarve, the southern province of Portugal. We currently house 94 dogs (space for 50). We are entirely self-funded and therefore any support we are able to obtain is most gratefully received. A great deal of effort is spent on fund-raising to support our many animal rescue-related expenditures. Apart. 101, 8501-903 Mexilhoeira Grande, Portugal. Contact: Linda Pixley pixley@clix.pt. Phone/Fax number of Rescue Centre: 282 471 347 Mobile telephone: 91 936 8726.
APAAC ≠ ASSOCIA«√O DE PROTEC«√O DOS ANIMAIS DO CARTAXO A APAAC È uma AssociaÁ"o sem fins lucrativos, sediada no Cartaxo, que se dedica ‡ defesa e bem-estar dos animais abandonados lutando pelos seus direitos. AlÈm de defender e preservar a vida animal e promover o respeito pelos animais tem, tambÈm, importantes funÁıes sociais no campo higieno-sanit·rio..
CANTINHO DE ANIMAIS ABANDONADOS DE VISEU O Cantinho de Animais Abandonados de Viseu È a 1™ AssociaÁ"o ZoÛfila do distrito de Viseu, sem fins lucrativos, fundada em 4 de MarÁo de 1993. A AssociaÁ"o recolhe gatos e c"es abandonados, que s"o tratados, desparasitados e vacinados. O objectivo final È arranjar um novo lar para cada c"o e gato deste Cantinho. Para isso, precisamos de si!
CEDA Centro de …tica e Direito dos Animais, Centro de …tica Aplicada da Sociedade Portuguesa de Filosofia e ANIMAL. O CEDA È um organismo portuguÍs independente que, quer na sua DirecÁ"o, quer entre os seus Membros, congrega um grupo crescente de cientistas, filÛsofos, advogados e juristas - especializados em diversas ·reas das CiÍncias Naturais, das CiÍncias Sociais, da Filosofia e do Direito - que entendem poder e dever contribuir de forma activa para a defesa dos animais n"o-humanos, fazendo-o com base na sua formaÁ"o, experiÍncia, conhecimentos e capacidades acadÈmicas e profissionais. Contact: miguelmoutinho@netcabo.pt
LIGA PORTUGUESA DOS DIREITOS DO ANIMAL A Liga Portuguesa dos Direitos do Animal È uma associaÁ"o de utilidade p˙blica, sem fins lucrativos, de 'mbito nacional, fundada em 1981. Representa em Portugal o Eurogroup For Animal Welfare que por sua vez representa os quinze paÌses membros na Comunidade Europeia. O Eurogroup tem tambÈm o poder consultivo no Conselho da Europa, e fornece secretariado para o Intergroup do Bem Estar e ConservaÁ"o de Animais no Parlamento Europeu. A LPDA È membro da World Society for the Protection of Animals (WSPA) e È associada ‡ Royal Society for the Prevention of Cruelty to Animals (RSPCA).
PELOSANIMAIS.COM Perante a gravidade de determinadas situaÁıes podemos fazer tudo menos ficar indiferentes! Hoje em dia na nossa sociedade, auto intitulada de desenvolvida, milhares de animais s"o mortos, torturados, e vÌtimas de abuso, de forma completamente impune. A ciÍncia mostra-nos, sem sombra para d˙vidas, que os animais s"o seres que sentem e que sofrem. Muitos deles tÍm consciÍncia da vida e da morte, e comunicam entre si com linguagens mais avanÁadas do que aquilo que nÛs possamos compreender. S"o tambÈm muitos os animais que podem sentir empatia, por outros animais ou por humanos, e ficam tristes ou alegres, tal como nÛs. No entanto h· uma espÈcie animal cuja descriÁ"o n"o È t"o simp·tica. Esses animais, ao contr·rio dos restantes, s"o capazes de actos de violÍncia gratuita, usam os outros e o seu sofrimento como um meio de divers"o, realizam nos animais de outras espÈcies as mais abomin·veis experiÍncias, apenas para melhorar o seu aspecto ou para desenvolverem um novo produto de limpeza. Sim, infelizmente esses animais somos nÛs!
INTERNATIONAL
A
ABSURDITY OF VIVISECTION
The thinking man must oppose all cruel customs no matter how deeply rooted in tradition and surrounded by a halo. When we have a choice, we must avoid bringing torment and injury into the life of another, even the lowliest creature; to do so is to renounce our manhood and shoulder a guilt which nothing justifies. - Albert Schweitzer
ADDA--ASOCIACI"N PARA LA DEFENSA DE LOS DERECHOS DEL ANIMAL Los animales son seres sensibles y experimentan el dolor como los humanos. Por ello ADDA cree que tenemos la obligaciÛn moral de denunciar y luchar en contra de cualquier abuso o explotaciÛn irracional o acciones degradantes causadas por la sociedad, colectivos o personas. [Animals are sentient beings and can experience pain as much as man does. Thus ADDA believes that we have the moral obligation to denounce and fight whatever abuse, irrational exploitation or damaging and denigrating action that society, individually or collectively, may practice against them.
ADOPT A GREYHOUND: THE GREYHOUND PROJECT The Greyhound Project, Inc. is a volunteer, non-profit organization providing information about and promoting the adoption of retired racing Greyhounds. Our purpose is to serve the common interests of greyhound adoption organizations, their volunteers and others interested in the welfare of retired racing Greyhounds on a national basis. We are not affiliated with any Greyhound adoption program or organization
ALASKA WILDLIFE ALLIANCE The Alaska Wildlife Alliance is a non-profit organization based in Anchorage, Alaska. Our mission is the protection of Alaska's natural wildlife for its intrinsic value as well as for the benefit of present and future generations. The Alliance advocates an ecosystem approach that represents the non-consumptive values of wildlife.
ALL CREATURES.ORG Through unconditional love and compassion we can change the world. We are dedicated to cruelty-free living through a vegetarian/vegan lifestyle according to Judeo-Christian ethics. Unconditional love and compassion is the foundation of our peaceful means of accomplishing this goal for all of God's creatures, whether human or otherwise.
ALTEX Ein viertelj‰hrliches Journal f¸r neue Wege in den biomedizinischen Wissenschaften Offizielles Organ der Mitteleurop‰ischen Gesellschaft f¸r Alternativmethoden zu Tierversuchen (MEGAT)
AMERICAN ANTI-VIVISECTION SOCIETY The American Anti-Vivisection Society (AAVS) is a non-profit, animal advocacy and educational organization dedicated to ending experimentation on animals in research, testing, and education. AAVS also opposes and works to end other forms of cruelty to animals.
AMERICAN HUMANE ASSOCIATION To prevent cruelty, abuse, neglect and exploitation of children and animals.
AMERICAN VETERINARY MEDICAL ASSOCIATION The objective of the Association is to advance the science and art of veterinary medicine, including its relationship to public health, biological science, and agriculture. The Association provides a forum for the discussion of issues of importance to the veterinary profession, and for the development of official positions. The Association is the authorized voice for the profession in presenting its views to government, academia, agriculture, pet owners, the media, and other concerned publics.
AMNESTY INTERNATIONAL Human rights worldwide
ANGELS European animal protection group
ANIMAL CRUSADERS The Compassionate Crusaders Trust along with People For Animals Calcutta, is engaged in human well-being through the well-being of the animals by organizing Cattle-camp in rural areas. A clinic for pets and strays, Horse Camp for carriage horses and ponies. Believing in the Live and help Live principle, the Compassionate Crusaders Trust and People For Animals Calcutta organize facilities for the non-human species who need shelter, love and care.
ANIMALCONCERNS.ORG The Animal Concerns Community is a project of the EnviroLink Network, a non-profit organization which has been providing access to thousands of online environmental and animal rights/welfare resources since 1991. This community serves as a clearinghouse for information on the Internet related to animal rights and welfare.
ANIMAL DISASTERS The purposes of this site are: 1.A resource to professional emergency managers and animal care providers who have an interest in improving the care of animals and their owners in disasters. This material is provided on the information and publications pages. 2.An opportunity for you to contribute toe the development of training material to help the livestock industry mitigate the impact of disasters. You can do this by reading the meetings, discussion summary pages and by posting comments on the discussion pages.
ANIMAL NEWS CENTER (ANC) Animal News Center is a not-for-profit corporation dedicated to promoting animal welfare by maintaining a Web site that features: * current information about pets, wildlife and all other animals * interviews with individuals who have made a significant contribution toward promoting animal welfare * editorials about animal-related issues ANC works with other news and animal-related organizations to gather information for its Web site, and makes much of the material it publishes on the site available for reproduction.
ANIMAL PROTECTION INSTITUTE The Animal Protection Institute (API) is a national animal advocacy nonprofit 501(c)(3) organization, contributions to which are tax-deductible. Founded in 1968, API's mission is to advocate for the protection of animals from cruelty and exploitation.
ANIMAL RIGHTS We are an Animal activist, Christian group that's dedicated to ENDING Animal abuse worldwide.
ANIMAL RIGHTS RESOURCE SITE General info on AR from various organizations and individuals
ANIMAL RIGHTS LAW CENTER A website dedicated to showcasing the book by AR activist Jack Suconik.
THE ARK TRUST National, non-profit animal protection organization devoted to raising public awareness about animal issues
ASKCARLA.COM Carla Bennett, PETAπs Kindness Consultant, is here to answer all your questionsãwhether you want to know about the rights and wrongs of the circus or simply where to buy nonleather shoes!
A ⁄LTIMA ARCA DE NO… (Noah's Last Ark) is a Brazilian org devoted to ecoanimal protection. The environmental program The Last Noahπs Ark is the result of years of studies by his founder, Antonio Silveira Ribeiro dos Santos, in natural history and environmental areas. Created in August 1995, it seeks to develop studies for an effective protection of species and main ecosysterns. It also seeks to promote environmental education at all levels, and improve the quality of planetary life.
ASPCA ANIMAL POISON CONTROL CENTER The ASPCA Animal Poison Control Center is dedicated to helping animals exposed to potentially hazardous substances by providing 24-hour veterinary diagnostic and treatment recommendations. The center is committed to protecting and improving the lives of animals through toxicology educational programs and non-traditional research.
B
BAJA ANIMAL SANCTUARY The Baja Animal Sanctuary, A.C. is a legally registered non-profit corporation established within the required laws of the Country of Mexico. The Sanctuary was founded in March, 1997, and the goals/objectives of the Sanctuary are as follows: To rescue homeless/abused animals from the streets of Rosarito Beach and surrounding areas. To rehabilitate these animals, monitor behavioral problems, note personality traits, and to place for adoption in a loving home. Prior to being released for adoption, all animals are vaccinated and spayed/neutered.
BEAGLES & BUDDIES Beagles & Buddies was established in 1992 as the official breed rescue for Beagles and other hound dogs. We specialize in purebred and mixed Beagles, but we also rescue Basset, Blue and Red Tick, Plott, Black and Tans, Tree Walker Coon Hounds, Dachshunds, and (mostly small) dogs of other breeds. The kennel is a member of H.A.R.T., a nonprofit animal welfare and social service agency serving Southern California. As a H.A.R.T. member, Beagles & Buddies is a no-kill sanctuary for unwanted or abandoned dogs.
BEST FRIENDS ANIMAL SANCTUARY is an animal sanctuary in Kanab, Utah, dedicated to providing a safe haven for abused and abandoned animals.
BORN FREE The Born Free Foundation is an international wildlife charity working with compassion to prevent cruelty, alleviate suffering and encourage everyone to treat all individual animals with respect. Born Free believes wildlife belongs in the wild and is dedicated to the conservation of rare species in their natural habitat, and the phasing out of traditional zoos.
BRITISH UNION FOR THE ABOLITION OF VIVISECTION (BUAV) The BUAV opposes animal experiments. We believe animals are entitled to respect and compassion which animal experiments deny them. The BUAV campaigns peacefully for effective, lasting change by challenging attitudes and action towards animals worldwide.
THE BUSHMEAT PROJECT Great apes -- gorillas, chimpanzees, and bonobos -- are being hunted to extinction for commercial bushmeat in the equatorial forests of west and central Africa. A ragged farflung army of 2,000 bushmeat hunters supported by the timber industry infrastructure will illegally shoot and butcher over 3,000 gorillas and 4,000 chimpanzees this year. That's five times the number of gorillas on Rwanda's Mt. Visoke and 20 times more chimpanzees than live near Tanzania's Gombe Stream. People pay a premium to eat more great apes each year than are now kept in all the zoos and laboratories of the world.
C
CANADA SEAL HUNT is a compelling site sponsored by IFAW on an urgent issue. Canada's commercial seal hunt has been a source of debate for over thirty years, but few people have ever witnessed the hunt as it happens or evaluated fundamental data about seals and sealing. We encourage you to review the following video. Then, take a few minutes to explore the information on this site and links to the Canadian government, animal welfare and conservation organizations, and other sources.
CEBU ANIMAL WELFARE SOCIETY (CAWS) Mabuhay! (CAWS) Cebu Animal Welfare Society, Inc. is a newly organized non-stock, non-profit group of animal lovers. Our aim is to protect and promote the welfare of our endemic wild animals especially the one found in the island of Cebu where our group is based.
CENSHARE We are a diverse group of people from the University of Minnesota and surrounding community dedicated to studying and improving human - animal relationships and environments. Our three-fold mission includes education, research, and service. Periodically we spotlight a different topic to stimulate interest and draw attention to areas of concern.
CLUB DE ANIMALES FELICES (CAF) Since its foundIng in 1988, the Club de Animales Felices, an Argentine org, has concentrated its efforts on the following: Putting a stop to the slaughtering of cats and dogs as a way to control their overpopulation; Getting to pass legislation to protect animals; Urging the municipal governments to take charge of massive spay/neuter actions in order to control animal overpopulation successfully and by ethical means. Website in Spanish and English.
COALITION TO PREVENT THE DESTRUCTION OF CANADA GEESE A well-organized group with vital information on how to control resident geese populations in suburbia, where many are asking for lethal control measures.
COLORADO HORSE RESCUE Colorado Horse Rescue is a non-profit volunteer organization dedicated to horses and the people who love horses. Our mission is to find new homes for abandoned, abused, neglected or unwanted horses. Over 200 unpaid volunteers give their time to make this happen.
CHAI Concern for Helping Animals in Israel
COEJL Coalition on the Environment and Jewish Life
CSETA≠CORNELL STUDENTS FOR ETHICAL TREATMENT OF ANIMALS
CHRISTIAN VEGETARIAN ASSOCIATION Our Three-fold Mission 1. To support and encourage Christian vegetarians around the world. 2. To share with non-vegetarian Christians how a vegetarian diet can add meaning to one's faith, aid in one's spirituality, and enhance one's moral life. 3. To show the world that the gospel of Jesus Christ is good news for both humans and animals by living a consistent Christian life of peace and non-violence toward all God's creatures.
CULTURE AND ANIMALS FOUNDATION The Culture and Animals foundation is a nonprofit, cultural organization committed to fostering the growth of intellectual and artistic endeavors united by a positive concern for animals. Founded in 1985 by Nancy and Tom Regan, the Culture and Animals Foundation (CAF) exists to expand our understanding and appreciation of animals-improving the ways in which they are treated and their standing in human society. Through cultural studies, history, and philosophy, we explore our relationship with animals. Through arts and letters-poetry, dance, fiction, painting, theater, sculpture, music-we celebrate our unity. In seeing and understanding kindred animals, we see and understand a part of ourselves.
D
DELTA SOCIETYÆ Delta Society is the leading international resource for the human-animal bond. Delta Society has been the force to validate the important role of animals for people's health and well-being by promoting the results of research to the media and health and human services organizations.
ANIMAL PROTECTION DIRECTORY Animal protection groups worldwide.
DOCTORS AGAINST LABS Historically, medical schools in the United States have used dog labs to teach basic physiology and pharmacology. Today the trend in medical education is away from using dog labs for demonstration purposes. Most of the nation's leading medical schools have developed alternative methods for teaching these disciplines. In dog labs, students or instructors typically anesthetize a dog, cut open the dog's chest and use its beating heart to demonstrate principles of physiology and pharmacology. At the end of the demonstration, they kill the dog. In some of the alternatives that medical schools have developed, students go to hospitals and observe surgery on humans. They interact with surgeons and anesthesiologists during surgery. In other instances, instructors and students use interactive software. The software graphically simulates human physiology and the effects of pharmacological agents on heart disease, heart rate and blood pressure.
DONOTEATPIGS.ORG Our Mission: To educate the North American public about pigs and their systematically cruel treatment in pig factories, hopefully leading to a substantial reduction in the consumption of pig flesh. Single-Issue Focus: We believe that it is immoral for North Americans to eat any pig flesh, but especially pig flesh produced in the standard American confinement pig factory. This is the only issue we'll address.
E
ECOMALL Popular pro-ecoanimal website hosting many animal-friendly links.
EMERGENCY ANIMAL RESCUE SERVICE Back in 1987, a fledgling United Animal Nations (UAN) saw that animals were the forgotten victims of wild fires, floods, earthquakes, tornadoes and hurricanes. People had the Federal Emergency Management Agency, Red Cross or National Guard to help them. But people shelters couldnπt take in animals. Far too many terrified animals were left behind to die alone. Immediately, UAN initiated a program to save disaster-stricken animals, EARS (Emergency Animal Rescue Service). We now have the ability to send teams of experienced rescuers and caregivers to any disaster, anywhere in the country within 24 hours.
ENVIROLINK The EnviroLink Network is a non-profit organization which has been providing access to thousands of online environmental resources since 1991.
ENVIROWATCH Join our Participants, Members, and Partners who are: Willing to Make a Difference ----The Community Watch Project is your Virtual Community ---Solutions to our Problems Are Available ... by Sharing Successes and Failures Regardless of Geographic or Political Boundaries !
EQUUS Horse rescue project
EUROPEAN COALITION TO END ANIMAL EXPERIMENTS The European Coalition to End Animal Experiments was formed in 1990 by animal protection groups throughout the European Union. Its members share a common interest in working towards eliminating animal experiments in many areas, including genetic engineering and the use of primates for research.
EUROPEAN VEGETARIAN UNION The European Vegetarian Union (EVU) is an umbrella organisation for most vegetarian groups in Europe. EVU's mission is to support vegetarian groups and activists in Europe to accomplish their goals and to provide a European perspective to vegetarianism!
F
FAMOUS VEGETARIANS Site devoted to propagandizing vegetarian lifestyle by focusing on celebrities.
FARM Farm Animal Reform Movement is a national, tax-exempt, educational organization advocating a plant-based diet and humane treatment of farmed animals through eight grassroots programs. It operates from the nation's capital with a staff of eight, through a grass-roots network of more than one thousand activists in all 50 states and several Canadian provinces.
FARM SANCTUARY Farm Sanctuary is an American non-profit organization dedicated to ending the exploitation of animals used for food production. Since Farm Sanctuary began in 1986, we have devoted our resources and time to Gene & Lorri Bauston exposing, and stopping, the cruel practices of the food animal industry.
FARMED ANIMAL NET Hello and welcome to Farmed Animal Net, a web site created to help people who are working to advance the interests of farmed animals. Here you will find fact sheets, action alerts, important contacts, publications and links.
FEMINISTS FOR ANIMAL RIGHTS Feminists for Animal Rights is a non-profit national educational organization dedicated to ending all forms of abuse against women, animals and the earth. Welcome to our online exploration of the interconnections between the exploitation of women and animals and how you can help bring about a more caring society for all.
FRIENDS OF ANIMALS Friends of Animals, Inc. is an international, non-profit, membership organization, incorporated in the state of New York in 1957. FoA works to protect animals from cruelty, abuse and institutionalized exploitation. FoA's efforts protect and preserve animals and their habitats around the world. Our goal is to achieve an ethic of respect in people's relations with animals, wild and domestic, at home and abroad.
FRIENDS OF THE PLIMOUTH POUND A tax-exempt, non-profit group dedicated to the rescue and adoption of abandoned cats and dogs on the South Shore of Massachusetts.
FUND FOR ANIMALS Leading multi-issue, national/international advocacy & campaigning group. Founded by the late Cleveland Amory, the grandfather of the animal defense movement. Do not miss the new Fund-sponsored site devoted to educating activists about fundraising. Go to http://www.fund.org/animalfunding/
G
GALGO INTERNATIONAL
GENERATION V Welcome to generationV.org Don't think of aging Baby Boomers. Don't think of Gen X'ers. generationV is the Vegan generation. A generation that celebrates life with every meal, the concept and practice of a kinder, healthier, and more compassionate lifestyle for us, the earth and the animals. We all can be part of generationV. Whether your journey to veg*nism is a revolution or an evolution, we hope you will find generationV.org a useful companion. Our website is a dynamic resource that we will use to share our experiences with you. We'd also like to hear about yours! If you have information to share, please contact us.
GENERIC HORSE ASSOCIATIONãHORSE AID
GOODALL Jane Goodal Institute
GORILLA WORLD A site dedicated to information on this great species and its precarious hold on survival throughout Africa.
THE GREEN WEB The Green Web is a small independent research group and network with a left biocentric perspective. (This is a socially-conscious tendency within the deep ecology movement.) The Green Web aims to serve the needs of activists in the environmental and green movements. We do not solicit or accept government or corporate funding. The nucleus of the Green Web is based in Nova Scotia, Canada. Our network of information distribution and exchange exists on a local, provincial, national, and international level. We believe the world-wide industrial capitalist system is destroying the Earth. This system, with its human-centered view of nature as a resource and its roots in endless economic growth and consumerism, has us all on a death path. Needed are new ecological, social, political, spiritual and cultural visions, and a reduction in human population. A new environmental ethic and associated environmental economics are required. societies have to be ecologically sustainable for the survival of all species on Earth.
GREENWOOD WILDLIFE REHABILITATION SANCTUARY
H
HUMANE FARMING ASSOCIATION (HFA) HFA continues to prove that with the right strategy, knowledge, and long-term commitment - major changes will result. HFA's National Veal Boycott continues to be the single most successful campaign ever conducted against factory farming. Already, HFA has achieved an unprecedented drop in the sale of drugged, anemic, and tormented baby calves. HFA's campaign against Bovine Growth Hormones (BGH) has been pivotal in mobilizing the public against this cruel and dangerous dairy hormone. And HFA has expanded its campaign against factory farming -- to stop the abuse of millions of pigs, laying hens, and other animals victimized by factory farming.
HUMANE LINK This site is published by Vertebrate View, which envisions an informed and compassionate public committed to effective action on behalf of all vertebrates in need; and a workforce of animal shelter/sanctuary/control professionals and volunteers engaged in transformational change in order to best attend to, and advocate for, the physical, mental and emotional needs of non-human vertebrates. The site features an extensive roster of animal service organizations. MUST link for any serious activist or animal lover.
HEADCOUNT T-Shirts HEADCOUNT is a T-shirt Company with a goal of drawing attention to the benefits of being Vegetarian. These colorful, eye catching designs have a message: A vegetarian lifestyle for the environment, your health, and the animals should be encouraged.
I
IDA In Defense of Animals is an international animal protection organization dedicated to ending the exploitation and abuse of animals by raising the status of animals beyond that of mere property, and by defending their rights, welfare and habitat. IDAπs efforts include educational events, cruelty investigations, boycotts, grassroots activism, and hands-on rescue through our sanctuaries in Mississippi and Cameroon, Africa.
INDONESIAN VEGAN SOCIETY The Indonesian Vegan Society exists to promote a lifestyle that is free from animal products. The reasons for adopting veganism are many and include health, compassion, preserving natural resources, and making better use of water and farm lands.
INTERNATIONAL FUND FOR ANIMAL WELFARE From the outset, the founders of the International Fund for Animal Welfare, or IFAW, rejected the notion that the interests of humans and animals were separate. Instead they embraced the understanding that the fate and future of harp seals-and all other animals on Earth-are inextricably linked to our own.
IVU The International Vegetarian Union is a non-profit making organisation with membership open to any non-profit organisation whose primary purpose is to promote vegetarianism and is governed exclusively by vegetarians. It was founded in 1908 when the first World Vegetarian Congress was held in Dresden, Germany. The idea for IVU came from the French Vegetarian Society, the first Congress was organised internationally by the British Society and locally by the Dresden Society with support from the Vegetarier-Bund Deutschland.
J
JEFFREY MASSON HOMEPAGE The Authorized site for Jeffrey Masson, author of "When Elephants Weep" and "Dogs Never Lie About Love". When animals are no longer colonized and appropriated by us, we can reach out to our evolutionary cousins. Perhaps then the ancient hope for a deeper emotional connection across the species barrier, for closeness and participation in a realm of feelings now beyond our imagination, will be realized. - Jeffrey Masson
JEWISHVEG Judaism and Vegetarianism. Judaism places great concern on providing for the poor and the hungry, yet while 800 million people do not have enough food to sustain themselves, our carnivorous diets are at least ten times as wasteful of food resources as a vegetarian one. As Rabbi Isaac ha-Levi Herzog said, Jews will move increasingly to vegetarianism out of their own deepening knowledge of what their tradition commands... A whole galaxy of central rabbinic and spiritual leaders...has been affirming vegetarianism as the ultimate meaning of Jewish moral teaching.
K
KITTENCARE.COM Howdy to you! Our goal at KittenCare.com is to operate simple, straight-forward reference guide for people who care about cats. We strive to make a place where folks can come show off their animal companions and obtain information from friends with similar interests. KittenCare.com links to other friendly sites and offers search capabilities via the revolutionary technology from Google! KittenCare.com is a place for wholesome fun. You are welcome our way anytime!
KOREAN ANIMAL PROTECTION SOCIETY KAPS is dedicated to promoting animal welfare and protection in Korea through education, stricter animal cruelty laws and the continued development of the KAPS shelter. The KAPS shelter, located in Taegu, South Korea, is the only shelter in the country that cares for companion animals. Currently, KAPS provides shelter to more than 85 dogs and 260 cats as well as a few orphaned or injured wildlife. In spite of a 1991 law which prohibits the human consumption of dogs and cats, a flourishing industry exists within the markets in Korea. Illegal and unsanitary dog farms are hidden away in the countryside where breeders raise their stock for the butchers. Because we are a grassroots organization, we need your help to campaign against these violations which most Koreans ignore and the government will not enforce. Most urgently, we need your help to keep our shelter operating.
L
L.I.D.A. - LEGA ITALIANA DEI DIRITTI DELL'ANIMALE La LIDA, nata nel 1977 a Roma per la proclamazione della Dichiarazione Universale dei Diritti dell'Animale, ha poi diffuso in Italia tale documento che ha un significato ecologico e culturale. Il rispetto dei diritti naturali di ogni vivente, la tutela degli habitat e degli animali selvatici e domestici comportano un'etica aperta per una giustizia interspecifica che si concretizza in
* un progetto di vita sobrio e semplice con riduzione dell'energia e dei consumi;
* un vegetalismo globale che elimini la fame umana e la sofferenza animale;
* una conoscenza di tipo intuitivo-analogico, rispettosa della vita e della morte;
* una coesistenza non violenta tra tutti gli esseri viventi.
M
MADDIE'S FUND One of the nation's youngest but most effective companion animal charities.
MARCHING ANIMAL WELFARE TRUST The Marchig Animal Welfare Trust was established in 1989 by Madame Jeanne Marchig of Geneva because of her deep concern for nature and animals and in memory of her late husband, the Italian painter Giannino Marchig.
MERCY FOR ANIMALS Mercy for Animals is an animal rights organization that was founded in Champaign County, Ohio in October of 1999, and does most of its work there. Mercy for Animals operates under the simple slogan Animals are not ours to eat, wear, experiment on, of abuse for entertainment. We work to reach our goal of ending animal exploitation through : * Public Education Campaigns * Library Displays * Information Tables * Leafleting * Free Animal Rights information packets * Protesting animal abusers * Writing letters to local and national papers * Bringing Media attention to the animal rights movement in the Ohio area * Holding public meetings * And much more.
MEDIA CHANNEL.ORG MediaChannel.org is a nonprofit, public interest Web site dedicated to global media issues. MediaChannel offers news, reports and commentary from our international network of media-issues organizations and publications, as well as original features from contributors and staff. Resources include thematic special reports, action toolkits, forums for discussion, an indexed directory of hundreds of affiliated groups and a search engine constituting the single largest online media-issues database. MediaChannel is concerned with the political, cultural and social impacts of the media, large and small. MediaChannel exists to provide information and diverse perspectives and inspire debate, collaboration, action and citizen engagement. Animal activists are especially invited to join and participate in working on media issues that affect the animal defense cause.
N
NARN Founded in 1986, the Northwest Animal Rights Network is the largest grassroots animal activist group in the Pacific Northwest. Over the years, NARN's campaigns have been instrumental in closing seven major fur salons.
NATIONAL WILDLIFE REFUGE ASSOCIATION Since 1975, the NWRA has been the only organization dedicated exclusively to protecting, enhancing and expanding the National Wildlife Refuge System, lands and waters set aside by the american people to protect our country's diverse wildlife heritage.
NORTH SHORE ANIMAL LEAGUE The nation's largest and most successful Spay/Neuter/Adoptions operation.
NETVET Veterinary resources.
NEW ENGLAND ANTI-VIVISECTION SOCIETY Works to end the use of animals in experimentation (vivisection), cosmetic/product testing and dissection.
NOAH'S ARK A non-profit all volunteer, foster care organization dedicated to the health and welfare of our animal friends and assistance, through education, for the humans who love them. Adopt One. Save Two! Noah's Ark is a charitable foster care organization with limited space. Every animal adopted creates an opening for another to be saved: saved from the streets, an abusive situation, or the euthanasia needle. When you adopt, your new furry friend will love you. The one you'll never know will thank you.
NO VIVISESIONE European organization against vivisection.
O
THE OCEANIA PROJECT The Oceania Project is a non-profit education and research organisation dedicated to raising awareness about Cetacea (Whales, Dolphins and Porpoises) and the Ocean Environment. The site provides up-to-date news and information about Whales and Dolphins and offers the means for you to directly participate in their care, protection and conservation. Using original photography from our Annual Humpback Whale Research Expeditions in Hervey Bay, Queensland, Australia, we will share what we are learning about the Whales. You can help the research by Joining the Expedition. Welcome.
OCEANS Ocean Defense International
ONLY HUMANE This website is designed specially for people who work with animals. It will explore such subjects as mental fitness, euthanasia stress, compassion fatigue, communication, board and staff development and strategic planning. It will bring easy access to cutting edge thinking from the corporate and not-for-profit world to animal care, welfare and control agencies.
OOZE ONLINE Ooze Online is THE site to read about animal, environmental and social issues. We have a reputation for plain speaking about the issues that affect all of us. We do have a UK bias but that doesn't mean we won't cover events from around the world. Our articles pages are bound to have something to interest you and we're adding new articles all the time.
P
PARTNER'S IN RESPONSIBLE TOURISM A formidable site with plentiful resources for environmental journalists and those seeking info on responsible tourism in Latin America and elsewhere.
PAWTAL South Africa's Anti-Abuse Portal When I started research into vivisection and the Anti-Animal Abuse lobby in South Africa, the first thing that struck me was howdifficult it is to get any information. Not that the info is not out there, it is just that there is no one central point to get it. How obvious then to centralise a database of websites and organisations in South Africa who all have the same aim. Thus the idea for Punished Paws, as a Portal (or Pawtal as we like to call it) was born. Available to all animal rights organisations in South Africa to use to promote their cause at no financial cost to themselves. We see the site as being dynamic in its content, and always changing, with up to the minute news on animal rights, and accurate information on published subjects...
PEN Writers in defense of free expression.
PEOPLE FOR ANIMALS People for Animals campaigns for animal rights. It spearheads a popular movement for respecting all life on this earth and is a small but crucial part of Indiaπs growing environmental awareness. Started in 1993 in Bombay, the movement has spread all over India. So has People for Animals. Ahimsa may be the central to our world view. Yet Millions of animals are battered, blinded, force-fed Steroids, dissected, mutilated and eventually killed every year, often for no reasons at all. Many more...
PETA People for the Ethical Treatment of Animals.
PETSFORUM A nifty site for bird-lovers.
PETJAM The site of pet people, by pet people, and carrying a large amount of useful resources. PetJam is your destination for pet news, information, directory and community. From creating your own free web site to browsing our columns to posting questions about your pets, PetJam is the place for pet people because it is run by pet people like you.
PET SEARCH Neuter/spay/adoptions
PETSVILLE Petsville is an online community of pet enthusiasts and animal care professionals, with a special emphasis on pet care, rescue, and adoption. The mission of Petsville is to: Provide valuable pet care advice, news, and other information for pet owners, pet enthusiasts, and animal care professionals Enable people to help each other by sharing ideas, experiences, and advice Assist in the placement of homeless animals Eliminate euthanasia as a means of controlling pet overpopulation. Simply an extraordinary resource four serious activists, and boasting a state-of-the-art highly interactive site.
PHYSICIANS COMMITTEE FOR RESPONSIBLE MEDICINE (PCRM) Founded in 1985, the Physicians Committee for Responsible Medicine (PCRM) is a nonprofit organization that promotes preventive medicine, conducts clinical research, and encourages higher standards for ethics and effectiveness in research.
PIGS For the past four years, PIGS a Sanctuary, has helped to place or provide a home to thousands of abused, abandoned and neglected pot-bellied pigs. The Sanctuary has also helped to educate literally millions of people to the plight of these animals thanks to the extensive press coverage the Sanctuary has received.
POULTRY United Poultry Concerns
PROACT is a non-political, independent and voluntary organisation committed to coordinating and monitoring support for selected environmental campaigns in Europe and its periphery; and ultimately, through our national and regional coordinators, worldwide. Our prime, but not exclusive concern, is the conservation of birds and their habitats. BACKGROUND In Autumn 2000, following the nominal success of 'La Petition' against an extension of the hunting season in France, a mail campaign was organised against the efforts of the Italian MEP Michael Ebner to circumvent the European bird protection directives. The success of this relatively limited and rapidly organised campaign encouraged me to set up a mechanism for concentrated, well-researched and limited conservation support campaigns with the emphasis on birds and their habitats in Europe and its periphery.
Q
R
RESPECT FOR ANIMALS Respect for Animals campaigns against the cruel and unnecessary international fur trade, believing fur farming and trapping to be morally indefensible
S
SAVE OUR STRAYS and CLC Publishing. CLC Publishing is an information service company dedicated to improving the relationship between domestic pets and their owners through humane education. CLC publishes materials that help people understand the nature of domesticated animals and works to protect these animals from unwitting abuse by society. The human/animal bond can enrich all lives. Education is the key. It is essential that people invest the time to learn and understand the true nature of these wonderful creatures. CLC works to help individuals and community leaders lower euthanasia rates by helping people understand the dynamics of surplus animal issues. We have conducted unbiased studies and offer alternative methods for community animal care and control systems.
SCHWARTZ Judaism, Vegetarianism and Animal Rights
SECOND CHANCE AT LOVE HUMANE SOCIETY Director: Cheri Lucas Tel 805-434-3982
SECOND CHANCES SHELTER Reasonably adoptable stray and abandoned animals are accepted space permitting. We can accommodate approximately 10 dogs/puppies and 16 cats/kittens. Before coming to our shelter, each new animal is given complete medical treatment (tested, vaccinated, de-wormed, bathed and spayed or neutered if old enough) by one of the veterinary hospitals that work with us.
S.E.P.E. What is the S.E.P.E? The object of the SEPE is to assist with the advancement of equine knowledge and care. Put pressure on the courts to acknowledge the cruelty laws that are already in existence within Spain. Also where necessary, pursue for cruelty laws for equines to be amended or statute.
SLAUGHTERHOUSE CAM Slaughter of the innocents. Live!
ST. LUCIA ANIMAL PROTECTION SOCIETY St. Lucia Animal Protection Society formed to help the stray and unwanted animals in St. Lucia. (one of the pretties Windward Islands in the Caribbean chain) S.L.A.P.S is manned entirely by volunteers. In our first year we have rescued, rehomed or helped with over a hundred different animal welfare situations. We try to inform and educate with radio interviews, newspaper articles, fliers and representation at all animal related events.We have enlisted the help of two vets, who are willing to volunteer their time, to encourage our spay and neuter programme, aimed at controlling unwanted kittens and puppies, and helping injured and abandoned animals.
STANLEY PARK ECOLOGY SOCIETY (SPES) Coexisting with Coyotes has been developed in cooperation with the Vancouver Parks Board, and The Ministry of Water Land and Air Protection and supported by the Vancouver School Board and Vancouver Foundation in response to increasing public contact with, and demand for information about, coyotes in urban Vancouver. The program aims to reduce conflict between people, pets and coyotes by providing accessible and consistent information in a range of media.
STICHTING GREYHOUNDS IN NOOD Greyhounds in Nood Nederland (GINN) is een organisatie die zich verzet tegen het misbruiken van de Greyhounds en de Galgo's (voor de jacht gebruikte windhonden in Spanje) op en rond de Europese, commerciÎle renbanen.
T
TIERRECHTE & ETHIK Website of Helmut F. Kaplan, Austrian animal rights advocate.
TRACS Humane organization in British Columbia
T.E.A.R.S. The Emergency Animal Rescue Service
U
UAN The mission of United Animal Nations is to protect animals in danger or in need and to focus global attention on their plight to create a more humane world. Our vision and mission led us to initiate other major and unique programs to eliminate animal abuse.
USDA MISSING PETS
USFWS ENDANGERED SPECIES PROGRAM
V
VEGAN.COM Website of Eric Marcus
VEGETARIAN CHANNEL The Vegetarian Channel is the No.1 vegetarian directory which helps put you in touch with the very best vegan and vegetarian information on the Web.Including the largest selection of recipes and cruelty free shopping.
VEGETARIAN PAGES The Vegetarian Pages (incorporating the World Guide to Vegetarianism) will soon be relaunched. We are hoping the site will regain its value to the vegetarian community: as the premier website for vegetarian information.
VEGETARIAN-VEGAN SOCIETY OF QUEENSLAND Welcome! The Vegetarian/Vegan Society of Queensland is located in Queensland, the northeastern state of Australia. The aims of the Society are to: * encourage vegetarianism as a humane and responsible lifestyle * provide information relating to vegetarianism * foster social contact among vegetarians and people interested in vegetarianism.
VEGGIE DATE.COM The meeting place for vegetarians, national and international! Just place your free ad and watch for results.
VEGDINING.COM A mighty useful resource to locate a good place offering vegetarian fare.
VEGFAMILY.COM Educating the public about the benefits of veganism--physical and moral.
VERTEBRATE VIEW Vertebrate View envisions an informed and compassionate public committed to effective action on behalf of all vertebrates in need.
W
WEIL Center for Compassionate Living
WILDLIFE REHABILITATION TODAY Wildlife Rehabilitation Today magazine provides a platform for information, methods, resources and communication for people involved in the rescue, rehabilitation and release back to the wild of injured and orphaned native wildlife throughout the world.
WOLVES-N-WILDLIFE is an educational facility that focuses on the preservation of wildlife. Our goal is to educate the public about one of the most mis-understood animals of this earth - the wolf.
WORLD ANIMAL NET DIRECTORY (WAN) The WAN Network gives animal groups worldwide the opportunity to work in a genuine spirit of collaboration. Offices in London and Boston.
WILD ANIMAL RESCUE FOUNDATION OF THAILAND Welcome! The Wild Animal Rescue Foundation of Thailand (WAR) is a non-profit charitable organization dedicated to the welfare and preservation of native species.
WILDLIFE Animal protection organization
WILDLIFE REHABILITATION TODAY MAGAZINE An indispensable information resource in a critical field of animal relief
WORLD EQUINE ORGANIZATION Building a better future for the horse
X
Y
Z
Please warn us of any dead links and suggest any suitable ones!