ASSOCIATIONS
FOR TO BE FREE IS NOT MERELY TO CAST OFF ONE'S CHAINS BUT TO LIVE IN A WAY THAT RESPECTS AND ENHANCES THE FREEDOM OF OTHERS
NELSON MANDELA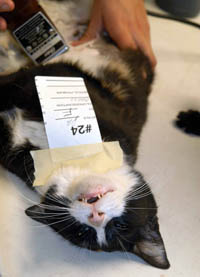 web site BORN TO DIE
* * * * * * *
THEY ALL NEED FOSTER HOMES, VOLUNTEERS, AS WELL AS YOUR FINANCIAL SUPPORT!
* * * * * * *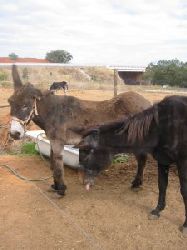 REFÚGIO DOS BURROS

SHELTER FOR (OLD) DONKEYS AND HORSES, SMALL SCALE DOG AND CAT RESCUE
SPAY AND NEUTER CAMPAIGNS
Estômbar, Portugal
tel (00351) 962633811 - 282432713 - tel/fax 282431334
contact: Peter Lander, tel 965019796
Bank: Banco Espírito Santo, Lagoa, Portugal
N.I.B. 0007-0361-00010914804-74
refugiodosburros@yahoo.co.uk
Have a look at
English Dutch web site REFÚGIO DOS BURROS
Dutch English
CLICK HERE TO ADOPT A DOG - A DONKEY AT REFÚGIO DOS BURROS
* * * * * * *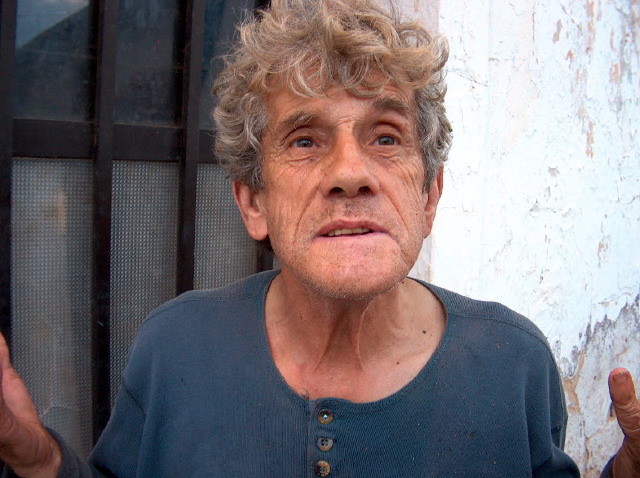 VILA REAL DE SANTO ANTÓNIO - PORTUGAL - URGENT SUPPORT NEEDED
for Jose Gregório Costa Gonçalves and his 220 dogs and cats.
Mail to: Rua do Brasil, 47, 8900 Vila Real de Santo António, Portugal.
He collected about 200 stray dogs and cats from the streets and takes care of them all by himself in an old fish factory without electricity near the cemetery.
Contact Galgo International for more information via René Lemmens email:
ajr.lemmens@home.nl
René Lemmens Tel/fax (0031) 046-4749628
Account no. BN AMRO 562622330
Name: Galgo International
Place: Geleen-Sittard, The Netherlands
Subject: Vila Real de Santo António - Portugal
and/or send it directly to Shelter Maria de Lourdes, see below please.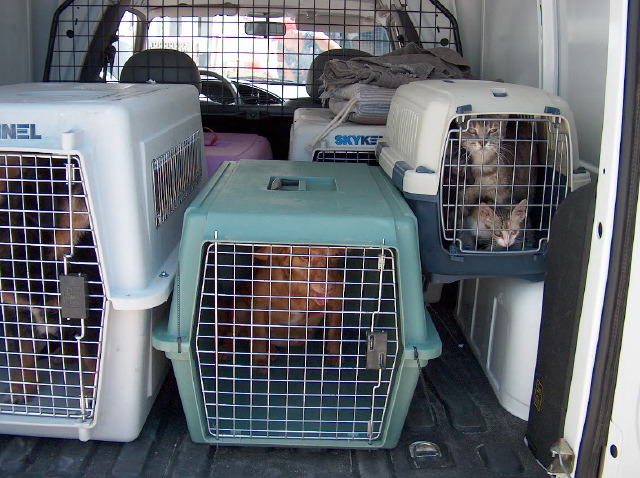 THE DOGS AND CATS GO TO MARIA DE LOURDES INGLE IN GOLDRA FOR THE FIRST CARE AND AFTERWARDS TO A DEFINITIVE HOME WE HOPE PLEASE GIVE ATTENTION TO THEM
---
SHELTER MARIA DE LOURDES IN GOLDRA PORTUGAL

QUINTINHA DOS ANIMAIS ABANDONADOS
Goldra - Algarve - Portugal;

IMPORTANT:
list for needs veterinarian hospital

If possible please support hem:
QUINTINHA BANK DETAILS:
Quintinha dos Animais Abandonados
Nº: da Contribuinte - 504 798 197
Millennium bcp
Rua Vasco da Gama, .Nº 65
Quarteira 8125, Algarve, Portugal.
a/c Nº: 00266034529
IBAN = PT50 003300000026603452905
SWIFT = BCOMPTPL



signature list Portuguese
signature list English
signature list Dutch
signature list Portuguese-English-Dutch no 2

POSTAL ADDRESS:
QUINTINHA DOS ANIMAIS ABANDONADOS,
AV SA CARNEIRO, LOTE 1, BLOCO A, 1ESQ, QUARTERIA 8125, ALGARVE PORTUGAL

Ask for Maria de Lourdes Ingle
tel 00351 289389007
fax 00351 289313632
mob 00351 919515016
email Lourdes.quintinha@clix.pt

"Quintinha dos Animais Abandonados" is a very poor association that struggles everyday to help hundreds of abandoned animals throughout the Algarve and has no economical support from any council. So any help you can provide will be very helpful.


---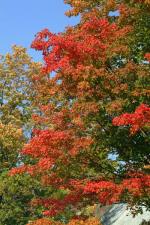 PORTUGAL ANIMAL-CREMATORIUM "CREON STARLIGHT"
Castelo da Nave, Monchique Portugal.
Tel.: 00351 282 913334 Fax : 00351 282 911717 Mobile: 00351 912 30601
web site Animal Crematorium
Info@AnimalCrematorium.com
---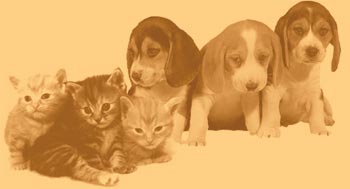 LAPS
Visit
web site LAPS
LAPS was founded by Bridget Hicks some 20 years ago. She is based in Odiaxere, near Lagos. Her phone number in the morning is 282 687 334. email address laps@sapo.pt We want to collate all information about poisoning in the Algarve. We need full information from anyone who had suffered poisoning of their animals. LAPS needs urgently support.
---
LIGA OLHANENSE DOS AMIGOS DOS ANIMAIS ABANDONADOS
Olhão, Portugal; Nathalie Viegas
tel (00351) 962679128
Bank: Caixa de Crédito Agrícola, Olhão, Portugal
N.I.B. 0045-7104-40017823488-84
---
ASSOCIAÇÃO DOS ANIMAIS E PLANTAS DE OLHÃO (ADAPO)
President: Célia Caravela
Address (provisional): Av. Dr. Bernardino da Silva, 15, 7o dto. 8700-301 Olhão
ADAPO@sapo.pt
Phone number: 96 304 3009 Fax number: 289 704 710
Bank: Millenium Address: Forum Algarve (Faro)
Account - NIB - 0033 0000 45269180843 05
Our ideals: We are a relatively new association and are still trying to get the means necessary to be able to help, at all levels, all stray animals. At this moment we help them by giving them food (cat cafÈs), by sterilizing female cats in order to control the population and general treatment for the sick ones. We have a great need for members, volunteers, but most important, sponsors that could help us get a place (land plot) to put the animals instead of these being left on the streets or in ruined buildings.
---
APAA, RESCUE & REHOMING CENTER - for sale!
Apartado 101, 8501-903 Mexilhoeira Grande, Portugal;
tel: (00351) 919368726 - only faxes are answered fax: 282471347
before you bring a dog do the test yourself by a veterinarian. Better you give a dog a good home from there.
---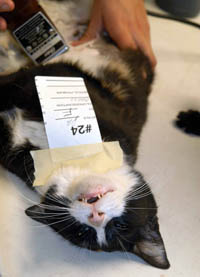 web site BORN TO DIE
---
FERAL CAT STERILIZATION FUND - Amigos dos Gatos do Algarve
Lesley Normington tel/fax (00351) 962414584 tel/fax 289514218
Bank: Banco Nacional Ultramarino, Areias de São João, Portugal
N.I.B. 0013-2402-02100033245-65
---
SOS DOS ANIMAIS DE MOURA
Address: Largo do Carmo, 7860 Moura
web site SOS ANIMAIS DE MOURA
sosanimaismoura@iol.pt
contact: Maria Elisa Runa - Telem 961170510 Guadalupe Vitorino - Telem:. 963593151 Idélia Caeiro, Cell phone 966551406 Contact in Lisbon: Ana - Cell phone 962906962
Goal of the shelter: rehoming dogs and cats, no euthanisation. Homes and temporarily homes urgently needed, look at our web site. Please help us with food and medicines wish: volunteers, sponsors, members
Caixa de Crédito Agrícola, Moura
NIB: 0045 625 04 0055983 288/90
---
CANTINHO DOS ANIMAIS ABANDONADOS DE VISEU
Viseu, Portugal; Ana Maria Vaz
Rua da Escola Preparatória, 164, 3510-274 Póvoa de Abraveses
Bank: Banco Nacional Ultramarino, Rua Combatentes da Grande Guerra, 3500 Viseu
Swift: Bnulptpla Swift
NIB: 134800210033320668
---
web site AAAPORTO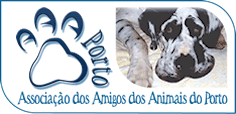 AJUDE-LOS

AJUDA-NOS
---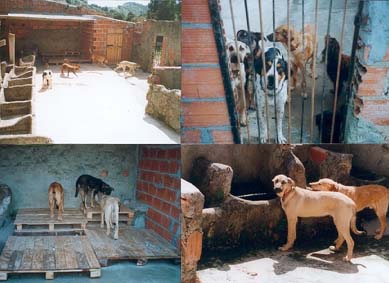 AEZA - ASSOCIAÇÃO ECOLOGISTA E ZOÓFILA DE ALJEZUR
Contact: Vasco Reis - Tel/fax (00351) 282998056
vmmreis@netc.pt
---
UNIÃO ZOÓFILA, ASSOCIAÇÃO DE PROTECÇÃO DOS ANIMAIS
Lisbon, Portugal; Dr. Margarida Namora
victordacal@netc.pt
tel (00351) 217974198 914542129
Bank: Banco Português de Negócios, Av. da República - Lisbon
NIB: 0079-0000-07111348101-97
---
web site ALGARVE MAGAZINE - Dutch

---

STICHTING GREYHOUNDS IN NOOD - FOUNDATION GREYHOUNDS IN DISTRESS
The Netherlands; Resy Haanen, Mildert 1, 6031 SM Nederweert
web site GREYHOUNDS IN NOOD
info@greyhoundsinnood.nl
Tel. (0031) 0495-652836 Fax 0495-652789
Bank swift address: ABNANL2R
IBAN nr: NL58ABNA0534240402
---
GALGO INTERNATIONAL
René Lemmens
djimmer1@zonnet.nl
Tel/fax (0031) 046 4749628
Account no. ABN AMRO 562622330
Name: Galgo International
Place: Geleen-Sittard
Country: The Netherlands
---
STICHTING BUITENLANDSE ASIELEN
FOUNDATION FOR FOREIGN ANIMAL SHELTERS
The Netherlands Diny Brummelman
Tel/fax (0031) 070 300 0526
Bank: Postbank, van de Wateringelaan 66, 2274 CJ Voorburg, Holland Postbank no. 444.24.00
s.b.a@hetnet.nl
SPAY - NEUTER AND RELEASE MALE AND FEMALE DOGS AND CATS
---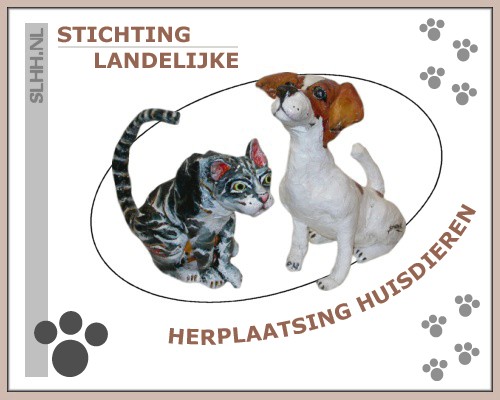 STICHTING LANDELIJKE HERPLAATSING HUISDIEREN
FOUNDATION NATIONAL REHOMING PETS
web site SLHH
email@SLHH.nl
Marktstraat 19. 1431 BD AALSMEER Postbus 466, 1430 AL AALSMEER
Tel. 0297 - 368389 of 06 - 5381 4523 Fax. 0297 - 368395
Bank: ABN-AMRO 53.05.68.500 K.v.K Amsterdam - 34109205
Objective: The Foundation National Rehoming Pets has as objective: the care and support of the relief and rehoming of pets from deceased and diseased persons on host family basis. Besides, the foundation promotes direct rehoming by putting her web site at the disposal of private persons who cannot care for their pets anymore for whatever reason, thus preventing placement in a shelter.
---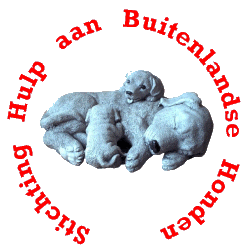 FOUNDATION AID FOR FOREIGN DOGS - STICHTING HULP VOOR BUITENLANDSE HONDEN
Contacts: Mrs. Sonja Huisman & Mr. Ed Huisman
http://www.redeenhond.nl/
info@redeenhond.nl
English Promotion
Dutch Promotion
Tel: 0031 (0)592-243666 Mobile 0031 (0) 6-27533676 - KvK nr. 39077490
Bankaccount: Postbank number 9148404
To Stichting Hulp aan Buitenlandse Honden
Place: Nooitgedacht, The Netherlands
IBAN nr. NL10 PSTB 0009 1484 04 BIC nr. PSTBNL 21
Bankaccount: ABN-AMRO 46 61 78 794
Name: Stichting Hulp aan Buitenlandse Honden
Place : Nooitgedacht, The Netherlands
---


Animal Association International NL - AAI
visit their web site:
web site Animal Association International
email via web site
The AAI-foundation makes a stand for the interests of dogs abroad.
---

PODENCO IN NEED FOUNDATION
visit their web site:
web site Podenco in Nood
email address
podencovrienden@planet.nl
More info via tel 0031 (0)299-351118
---

web site EUROHONDEN - DUTCH
email address
info@eurohonden.nl
---

web site ACTIE ZWERFHONDEN
ACTION FOR STRAY DOGS
Why StraydogsCampaign. When the founder of the StraydogsCampaign learned, in 2003, about the problems the S.H.K.D. was facing, she tried to find ways to, initially, help the S.H.K.D. At first, the help was focussed mainly on the transportation
costs for the dogs that were being re-homed and later on the help was extended to the care of the dogs living in the forest shelter. This, because StraydogsCampaign is of opinion that the way in which the S.H.K.D., among others, wants to solve the stray dog problem, was and still is the only structural and humane solution, namely by Neuter and Release. It is however a costly and lengthy process and without the help of third parties, the stray dog problem will never be solved. In 2004 a second project was added, namely the dogs in Atakoy. It is our goal to realise structural improvements to the terrain the dogs are living on and thereby improving their livingconditions. Furthermore, we are trying to collect as much goods and help in kind, as we can. These goods will be divided, if possible, among other organisations in Turkey and abroad, who are dedicated to the deprived dogs in their country. Also we are trying to bring about a mentality change through our website in the hope this will change the attitude towards stray dogs and animals in general. Our work: Goods that are being donated by private persons or businesses to StraydogsCampaign, are being collected by one of the StraydogsCampaign volunteers (if needed and possible),the storage has to be arranged, and finally we arrange for the goods to actually end up at their place of destination. When we receive larger donations, we divide the donation and spread it among several shelters/organisations both inside and outside Turkey. Outside Turkey we have donated to Greece, Venezuela, Portugal, Spain and Egypt, to name a few.
THEY ALL NEED FOSTER HOMES, VOLUNTEERS, AS WELL AS YOUR FINANCIAL SUPPORT!
---