REAL STORIES 2006 - 2005 - 2004 - 2003 - 2002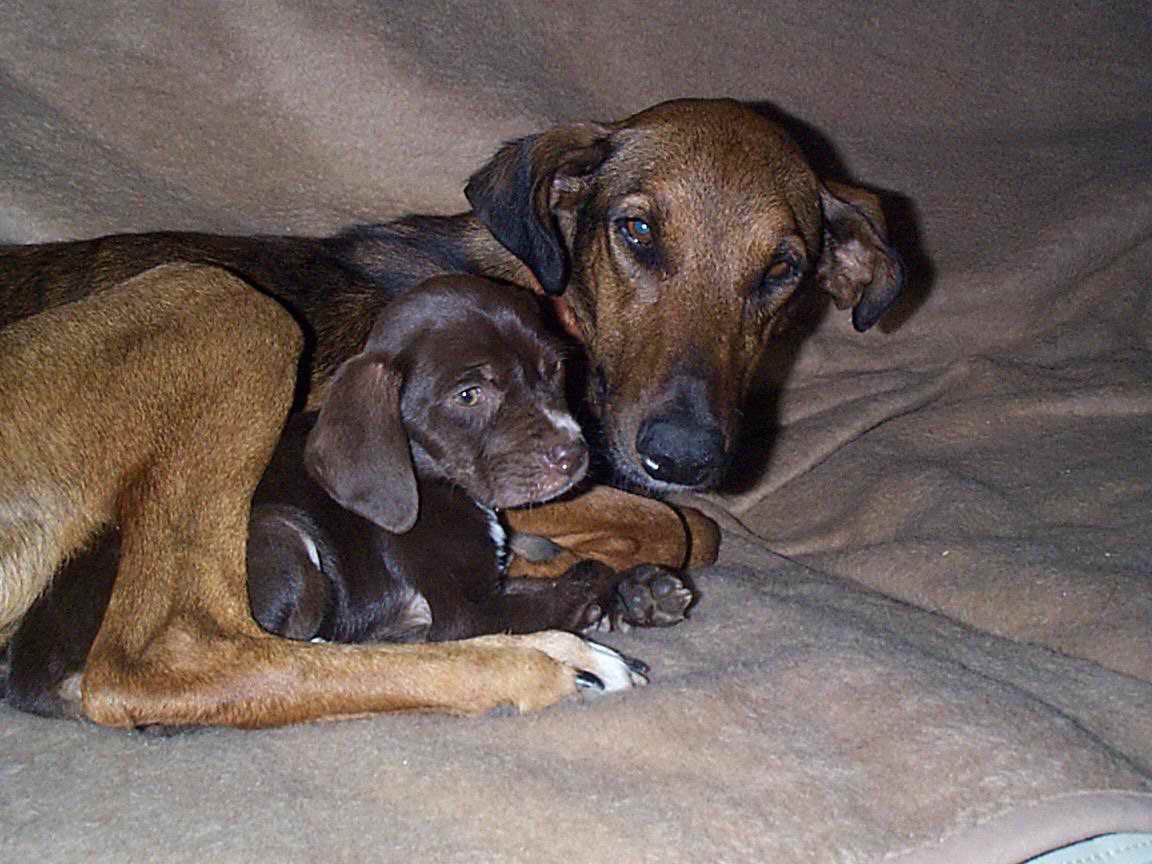 Vasco and Faith's story

LATEST POISONING CASES WE HEARD:

PORTUGAL POISONING CAIS COMERCIAL FARO AREA ALGARVE - 11 JANUARY 2006
www.observatoriodoalgarve.com/cna/noticias_ver.asp?noticia=4335

Received: Friday, January 13, 2006 10:52 PM

Place of poisoning: Portugal Time: 11 January 2006

Today I Know that 20 (twenty) dogs are died, poisoning, on the Cais Comercial the Faro yesterday, 11 of January.
The Protecção Civil of Faro remove the dogs with the knowledge of the PSP, GNR, Capitania.
A female dog is in the SOS veterinarian of Faro.
I send an e-mail to Animal and to Antidoto Portugal,and we try spoke with the journalist of Correio da Manhã.
the Camara municipal de Faro knows what happened.

20 February 2006
"In January, 13, a lady, Mrs A, who usually feeds some of those dogs has
called me. She was despaired and told me what had happened the day before.
She told me that about 20 dogs have been poisoned and that the Civil
Protection and the Maritime Police had already collected the dead animals
and also some bones they found in order to make analyses. The lady also told
me that she took one of the dogs (a female) to the veterinary and I know
that this animal had survived.
To answer some of the questions in the mail:
I called Mrs C, we talked about this subject and we agreed that we have to
contact the press. I called 2 journalists that I knew and 2 articles were
published: one in the "Observatório do Algarve" (on-line newspaper) (see
that in www.observatoriodoalgarve.com/cna/noticias_ver.asp?noticia=4335 ) and
the other in the Correio da Manhã (I saw the article but now I can't say the
day it was published)
I think we will never know who made this terrible act."



*.*.*.*.*



PORTUGAL POISON QUINTA DO LAGO/ANCÃO AREA ALGARVE - MON, 7 NOV 2005
Dear Sirs,

This is to report on that poison has again been found in the wooded areas between Quinta do Lago/Ancão, Salinas, Varandas do Lago, Quinta do Mar, Vale do Garrão. On Saturday 5th November, a lady walking her dogs in the woods behind the riding stables on Aytron Senna Avenue Quinta do Lago had her three dogs poisoned. One dog died there, the second one yesterday at the vets and the third one is not likely to recover. I also understand that a further 3 dogs were poisoned in the same area.

Last year many dogs were poisoned in the same area which is within the Parque Natural da Ria Formosa.

If you wish for further information please let me know.

Many thanks for an excellent website.

Name known by Action Against Poisoning


---



GREECE - ATHENS August 18 2005, about the two discrete and gentle dogs XENA and JENNY

Xena and Jenny were two female stray dogs that came to our neighbourhood about 5-6 years ago.
Jenny was a German shepherd mix and Xena was dark brown/black with long wavy hair. They were about the same age
around 2 years old when they arrived. There was already a boss in the street though... a sterilized fat red/brown female called Boubou.
The new girls had both a very discrete and gentle character, so Boubou allowed them to stay with her and become
her mates!
They would sleep together under the cypress or pine trees at the side of the street or inside the green. They would do their rounds together every morning and evening as good faithful guards. Actually they were the sole company of the actual guards that were guarding the house of a rich neighbour. They would lie around their car and help the guards remain sain during their long working hours of sitting in a jeep in the middle of an empty street all alone. Some of them loved them dearly and brought them little treats every day!
Jenny was very elegant, thin, elongated with a very nice walk, sweet almond eyes, shy, reserved, extremely gentle!
Xena was more of a wobly funny doggie, also shy but also more scared and just looooooved food! She would gulp it down before the others even realized what happened.
Every time we would take one of our dogs out for a walk, they would all come with us for the fun of it. They loved socializing and feeling 'superior' cause they were free...no leash on...and would show off, having fun and playing with each other.
When we would come out of the house to leave with the car, they would come to say 'hello', get their morning dose of affection and sweet talk and leave.
Summer lazy afternoons they would hide under the bitter laurel bushes where it was cooler and if you didn't know, you would not even notice them. That was their quiet, peaceful life, bothering noone, being a joy and company to anyone who needed it, generous, loving souls who asked for nothing and gave everything . . .
Till last Spring...when Jenny was found in the other street gasping for air . . . The guards called us in a panic asking for help . . . . but it was too late . . . Jenny died within ten minutes...We took her body to the vet to find out what she died from and then the tests returned after a week, the verdict was 'pesticide' of which the chemical substance was lethal in small doses...
Yesterday morning the guards called us again . . . this time it was Xena . . . also in the same street . . . gasping for air, lying down . . . we ran and took her to the nearby vet, 5 minutes drive, but she fell in a coma, she was vomiting blood and losing blood from behind . . . The vet did some tests, her liver had already shut down . . . the poison must have been very strong . . . he gave her all the injections that might have helped her, put her on the drip, but Xena died 6 hours later while in the coma . . .
Nobody saw nothing . . . poisoners run free, spreading death without being seen, again and again and again. And few care...but nothing can be done . . . Just like terrorists, poisoners strike and run, not even looking back at their victims.Just like that, for their own sick reasons . . . life having no value for them, animals being just pests they have to get rid of . . .
So long sweethearts . . . you will always be remembered with love.

Manou



*.*.*.*.*



PORTUGAL - TRÀS-OS-MONTES March 2005

Trás-os-Montes, some recent cases of suspected wildlife poisoning events.

The use of toxically substances and its effect in wildlife.
It is still to be broadcasted in March 2005.

Toxics and Wildlife
News at Jornal da Noite, SIC, on Saturday the 26th February

The problem of the legal and illegal use of toxical substances and some of the known effects over wildlife, will be the issue of a work that will be broadcasted next Saturday at SIC. This work was recorded in several places of Trás-os-Montes, after some recent cases of suspected wildlife poisoning events.
The main goal of this news it to call the alarm to two situations that are affecting Portuguese wildlife: the illegal use of poisoned baits and the lack of control over the use (and the selling) of several toxical substances currently available in the market.
This work was done in cooperation with Programa Antídoto - Portugal, a platform of several Portuguese public and private organizations and institutions that will accomplish its first year of existence next March

Best regards

Ricardo Brandão

Programa Antídoto - Portugal
Travessa da Ferradura n.º 14, 1º frente
6000-293 Castelo Branco
Tlf/fax: (+351) 919457984/(+351) 272324272
antidotoportugal@iol.pt
antidotoportugal.no.sapo.pt


---




VICINITY OF ODEMIRA PORTUGAL


on 15/02/05 21:52 we received this email:

We live in the vicinity of Odemira. Within 2 weeks 2 of our dogs were killed. We do not know how. But reading the symptoms in your First Aid Kit we suppose it to be a herbicide. We own a big Münzterländer. How can we protect him? Can you obtain the antidote from the veterinarian?
Thank you.

Guten Tag,
wir wohnen in der nähe von Odemira. Uns wurden innerhalb von einer Woche 2 Hunde getötet.
Wir wissen nicht womit. Aber laut ihrer ersten Hilfe vermuten wir nach den Symptomen das es Ein so genanntes Pflanzenschutzmittel war. Jetzt haben wir noch einen großen Münzterländer. Wie können wir ihn schützen? Bekommt man die Spritzen beim Tierarzt.
Vielen Dank


---




POISONING IN DAROEIRA, NEAR TAVIRA - PORTUGAL



on 27/01/05 21:49 we received this message
"Just to report that three dogs are dead and four or five are very sick at the village of Daroeira, near Tavira in Portugal. There are also several dead cats and birds. Reports are that local hunters have been putting out poisoned meat but other reports are that a local "farmer" has been doing this as he has lost chickens."

Follow-up February 05, 2005
"Latest information I have - Another dog, different owner from the two that already have been poisoned has disappeared/died. The two owners live in the same village, Daroeira, in adjacent houses. They have found another dead cat in the village. The owner of the two dead dogs has submitted a written complaint to the Tavira GNR who have said they will investigate. Will keep you updated when I hear more."


---


THE-NEWS.NET Portugal www.the-news.net/ letters@the-news.net

ALGARVE - 02/10/2004

Residents traumatised by loss of pets

In the last week various dogs have died in a spate of poisoning in the area south of Almancil. Naturally, owners are distraught at the loss of their dogs, which for many are considered as "family".

Many owners enjoy walking their dogs in the remaining pinewood between Vale de Garrao, Quinta do Lago, and Pinetrees Riding Centre. Since the area is off road and spacious most dogs run without leads - and have a lovely time. It seems that the poison, believed to be chicken containing Strychnine, could be in various areas and dog owners are advised to take care.

Sometimes it is suggested that it is done to kill off strays, or by someone whose sleep has been disturbed by barking dogs. Anyone who is "into dogs" knows how dogs pass the word around the neighbourhood when intruders are about.

Who is doing this? Oh to be able to catch the person who did this! Sadly it is not just dogs, as it affects other wildlife within the Ria Formosa. The Chief Warden was horrified to learn of these occurrences and concerned for the consequences. It appears that around 6- 8 dogs have been victims.

As for myself, I feel this is a loss of one of the qualities of life that we enjoy within the "Golden Triangle" and feel threatened for the safety of my animals. Now I have to keep dogs tied up in the fear that they may wander. Needless to say one of the great defences of our properties are our dogs and these residents will now be more vulnerable. Bev Gibbons


---

THE-NEWS.NET Portugal www.the-news.net/ letters@the-news.net

Article March 5, 2005 page 35

"Sir. As a reader of your newspaper, it was with keen interest that I noted your printing of letters from the public arena. Whilst I am sure that this will only be a small cry for help within the huge spectrum of animal cruelty, it would comfort me to know that if published, your readers take heed from my comments and learn from our experiences.

First and foremost it is important for me to convey how much I love and respect this country. As a UK ex-pat, I am endeavouring to learn the language and indeed live by the rules of Portugal. I appreciate that we are to be labelled as 'foreigners' forever more and with this in mind attempt to abide by the laws of the land whether they be official jurisdiction or simply local custom and practice. It is with great disappointment therefore that this sense of loyalty is not reciprocated. It seems that our pets are considered as vermin and should be poisoned. Within the last 2 weeks our 3 dogs have been poisoned seven times. One has died and the other two have surprisingly survived. Friends and neighbours have not been so lucky; 5 other dogs have been killed.

This all seemed to start when we were told that our dog had been chasing a local farmers chickens. Whilst unproven, we took it very seriously. Clearly, if true, we cannot be responsible for destroying a local man's livelihood.
To that end, we took precautions by chaining the dogs up or taking them for accompanied walks. Shortly after our vigilance campaign commenced, the poisoning attack started. My neighbours 2 dogs were killed, 8 cats were found dead and our dogs were badly poisoned but survived. As if that was not warning enough, our dogs were again poisoned on the following 3 consecutive days. As we had been keeping such a close and watchful eye, it seemed unusual that this was still happening. In an attempt to explore the matter further, we scanned the area around our house within a 50 metre radius. This search revealed more dead animals and meat placed under a bush covered in a suspicious looking substance. When one of our dogs finally disappeared and was presumed dead also, we searched again only to find yet more fresh meat and substance secreted within the immediate locality. We showed the meat to one of our Portuguese friends who advised us that it was covered in a pesticide that has been banned in this country for over 10 years. I could not grasp the spelling of the substance but gather that its use was to aid pest control on orange trees. Initially pointing towards the hunters, one can now only presume that this is a malicious and targeted attack. My plea to the Portuguese locals is to stop this. We have responded to the complaints and have attempted to control the situation so why continue with this cruel punishment ?

In conclusion, the advice that I aim to give to other dog and cat owners is to keep a watchful eye over your pets at all times. Trust no-one. Don't let your dogs roam free in open countryside. If living near farm land, do not allow them to enter the vicinity. Keep them on a lead if you are walking in a new place. Such is this cruelty and heartache that if I was to have my time again, I would not own or keep any pets; they should not be subjected to such brutality. We can take care of ourselves, they are less able to do so.

R.R.

---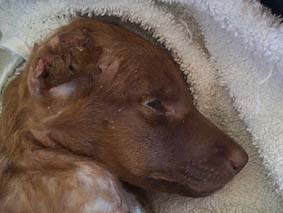 Little Bear's story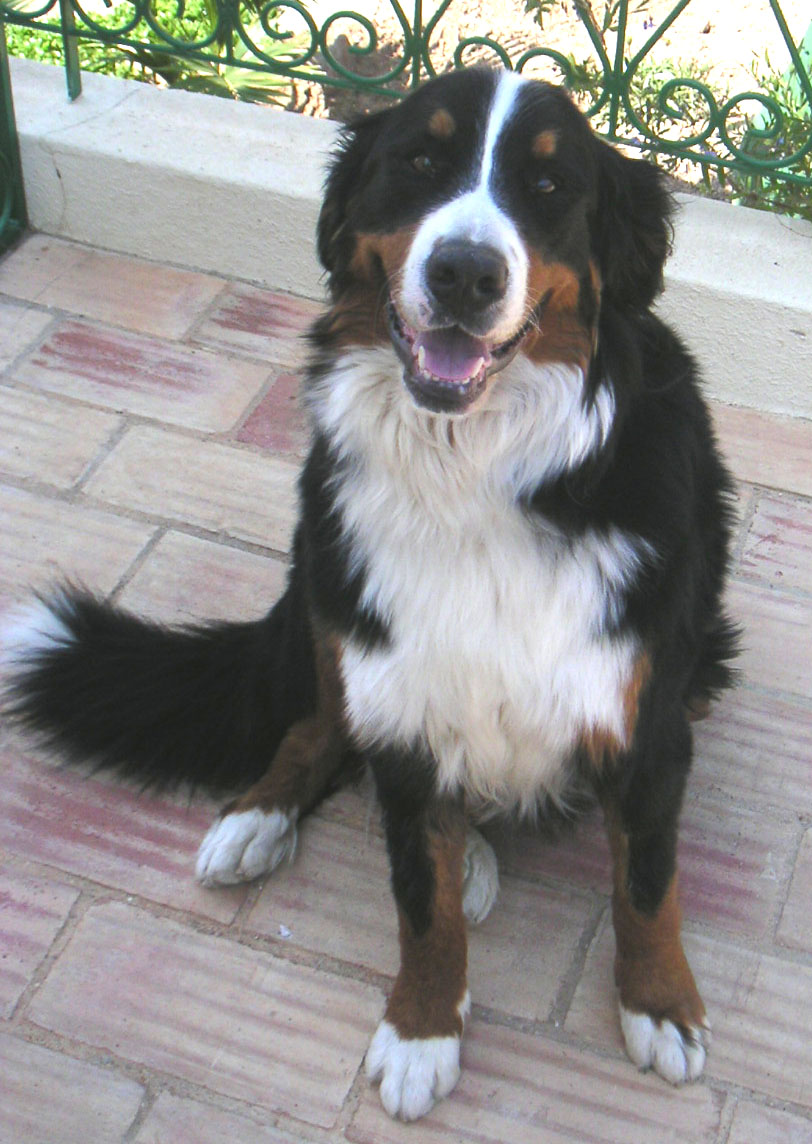 Rosie's story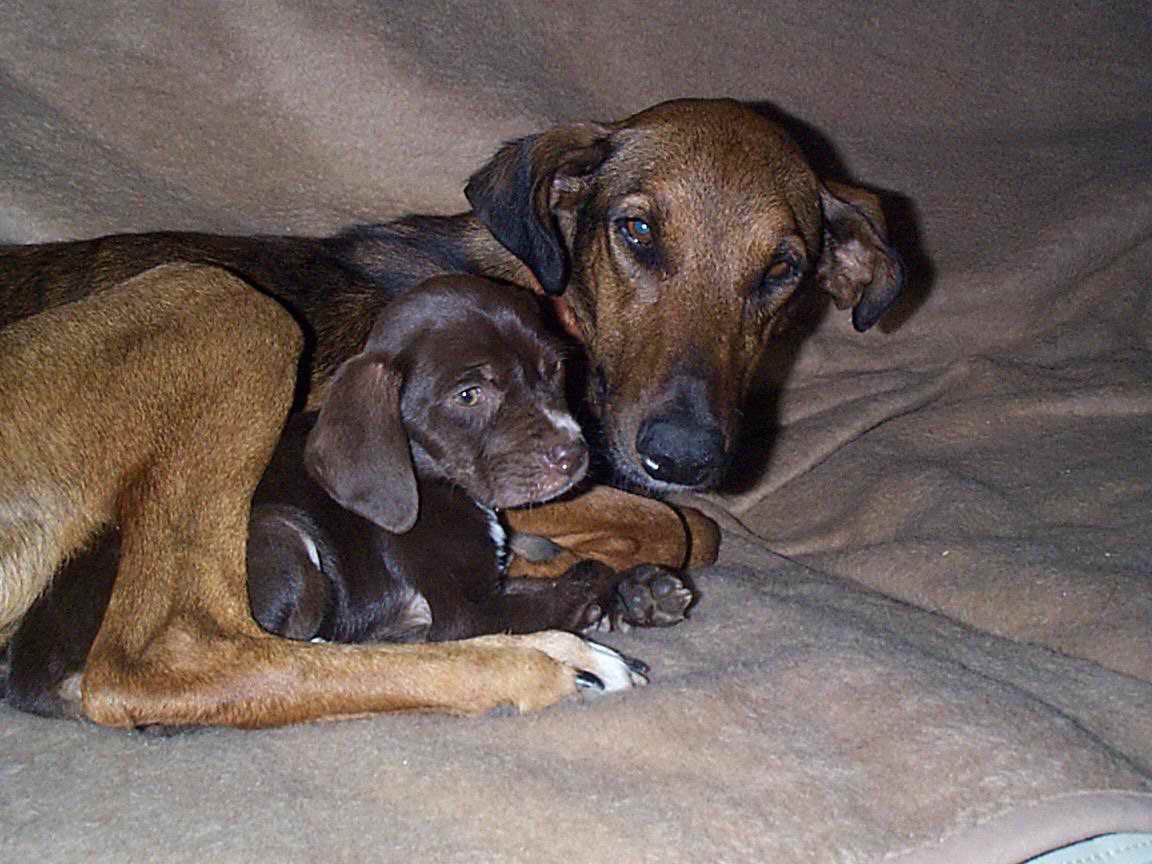 Vasco and Faith's story
Other people's stories about poisoning and other cruelties inflicted on defenseless animals:
Melanie Pitman: Our guide dog poisoned in Lanzarote, Canary Islands (UK)
The poisoning of our do Silver in Alcoutim, Algarve (UK)
Nora Roemer: my Australian Shepherd was poisoned in Sta. Catarina (UK & PT)
Bitch poisoned in Tavira (UK & PT)
GraÁa: cats poisoned in LoulÈ (UK & PT)
Portugal: 14 dogs poisoned in the Algarve, 9 of which died (UK & PT)
Alice Petcu: Dogs are Killed... (UK)
Carlos Santos: Statistics in Canhestros, Barragem de Silves (PT)
A warning from Portugal: When dogs are poisoned, so are birds (UK)
---
PLEASE SCROLL DOWN FOR MORE IMPORTANT INFORMATION
---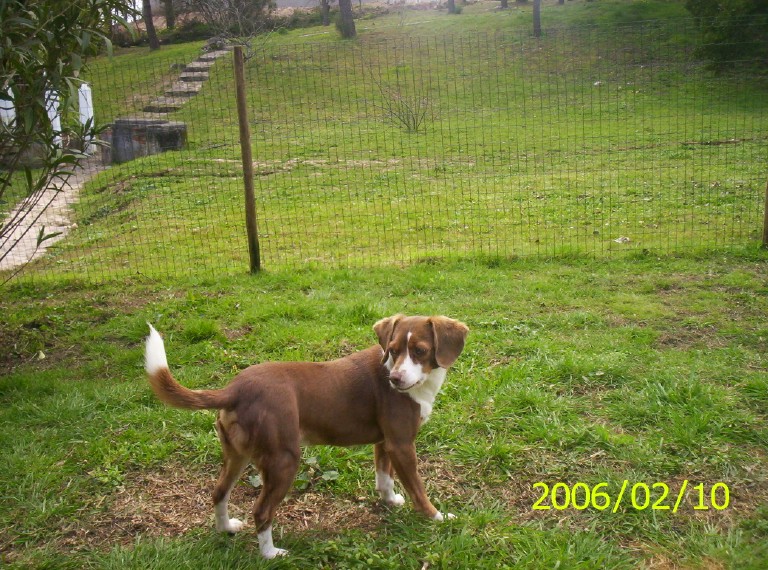 RESCUED TONI IN 2006



PORTUGAL poisoning on the FOZ DO ARELHO BEACH: 2 Dogs poisoned and surived because of the good help by Carolyn
On October 28, 2004 we received the following email message from Carolyn

I thought you might be interested to know that I had two of my own dogs poisoned on the Foz do Arelho beach on Sunday morning whilst we were all walking. The smallest dog(6kgs.) must have eaten quite a lot of the poison because he was very badly affected. According to the Vet it must have been Insecticide that someone put into some food and left on the Beach, on purpose because there are many abandoned dogs on that beach.
I managed to save the dog s life with Homeopathic remedies whilst we got him to a Vet. He received the Anti-dote and was given a charcoal mixture, taken orally. He was on a drip for 30 minutes, and now I am treating him with Natural Remedies for flushing out his kidneys and liver, and for regenerating the liver.
I had both dogs on leads and I always watch carefully when they walk there that they dont pick up anything, so the scrap of food must have been very small, and the poison very strong!!!
My dog received the Anti-dote injection of Apropina (for that particular type of reaction he was having). There is a poison that is used where the dog has intermittent jerking spasms.
For this type, they do not give the injection, they flush and stomach pump and then put the animal onto a drip. He then received a black liquid(Carvao Vegetal) that looks like and is Charcoal.
This brings all the poison in the body, to one place(the Bowel), and then the dog passes it out. He was then put on a dripoff 5% glucose with water, for 30 minutes.
When I brought him back from the beach in the early morning, and I realised he had eaten poison, I gave him the Homeopathy. One dose of Phosphorous immediately, then Nux Vomica 30 or 200 (whichever you have), and Carbo Veg 200 or 30, 3 doses of each, 1 hour apart (if you can afford the time. I could n¥t raise a Vet at 9.30am on a Sunday morning, so I gave the Nux and Carb Veg. 5 minutes apart for 3 doses of each.
This is what stabilised the dog and helped him to breathe a little bit. His tongue was blue and he was shaking all over with muscular spasms.
He lost control of his bowel and foam was blocking his throat. He is on the mend now and I am giving him Boldo Cynara 3 times a day for 2 weeks, which drains the kidneys and Liver, and also Cardo Mariano(Milk Thistle) which will regenerate the liver and kidneys. This I am also giving him for 2 weeks.


---


POISONING CAMPAIGN OLHAO ALGARVE September 2004

We were informed on the poisoning of stray cats in the Algarve town of Olhao. The fourth victim, found this month by the new local animal protection organization ADAPO, was this cat living behind the old hospital. It had been sterilized a year ago by ADAPO that runs Cat Cafe 's around old factory ruins where feral animals live.
We know this lovely small fishing town Olhao, that is famous for its "water dogs", as very liberal and friendly in the acceptance of dogs and cats in their scenery.
The city council has warned its citizens to keep their pets inside during a poisoning campaign against vermin. As expected from such random actions stray and abandoned animals fell victim to these practices.


---


POISONING IN EXTREMADURA PORTUGAL September 1 2004

On September 1, 2004, we received the following email message:

Please could you send me some information about a poisoning that we
experienced yesterday, here in the Extremadura.

A tiny dog that someone was feeding at a holiday Villa, went off into the
forest and later came back full of flies, proceeded to contort it's limbs,
foam at the mouth, and vomit up raw meat. Of course it eventually died in agony and so did all the flies.

Could this poison have had something sweet in it? We are interested to know about the hundreds of flies that covered its body and died along with it.

Thanking you kindly

The reaction of the veterinarian: poison in rotten meat.

About a week later another dog was found poisoned in the same way. The dog
will be examined on poison. We keep you informed.

Follow-up

We didn't report the poisoning to the police as we have tried with other
killings before, in fact I have been trying for over a year to contact
someone who will listen to my stories of brutality in deserted areas, of
people killing their animals inhumanely, but to no avail.
Everyone I speak to just passes me onto someone else, until you give up
through desperation. I even wrote to the Portugal News about this, but the
letter was not printed!!

The Sao Martinho poisonings were done inside a soft sausage on the public
promenade where people walk their pets, so they were dying before their
owners could get to Dr Ana Paula who is fairly close by. If not dead, they
were definetely comatose, just from the smell with some of the dogs.

It was apparently a "CLEANUP" before the Summer season, and the GNR know who
is responsible, but are reluctant to do anything about it. So this is what
we are up against in our area, which makes everything extra difficult, and
they cannot say that they are poisoning rats on the public promenade!!!!
Unfortunately my husband buried the little dog straight away because
everyone was so stressed about the agonising death that they had just
witnessed, but definetely we will do as you say next time.
We will try anyway, and who would I get to diagnose the dog and the meat?
You may certainly register this incident on your web site,
and we thank you once again for your kind concern. We live in the
Estramadura 1 hour north of Lisbon, in a little fishing village called
Nadadouro, near the Foz de Arelho beach. A great deal of poisoning goes on
here at our little fisherman's beach, but not on the
big, main beach where the tourists come.


---




WHAT CAN YOU DO AS A PET OWNER



- Keep your pets - and children - away from stray food and suspiciousplastic bags; check these bags for poisoned contents!
- Keep an eye on the behaviour of strangers/hunters around your property,especially if they seem to be annoyed by your barking dogs.
- Teach children that poisoning is a disgusting and horrible act, extremelypainful to the animals.
- Report cases of attempted poisoning or attempted poisoning in detailto the G.N.R. or the Police.
- You can also file a report with the World Society for Protection of Animals at www.wspa.org.uk/ target=_blank>www.wspa.org.uk
- Sponsor sterilisation, sheltering and replacement programmes of Portuguese or International organisations for animal welfare.
- Get new pets from local homes for abandoned animals; you will be surprisedhow lovely they are...
- Spay or neuter your own pets.
- Print and sign our Portuguese Flier, English Flier, German Flier, Dutch Flier, Spanish Flier or French Flier and post it on a bulletin board.
- See "Associations".


---