Mila een senioren schatje! . . . . .
. . . . . en Yaya seniorenhond in grote nood!!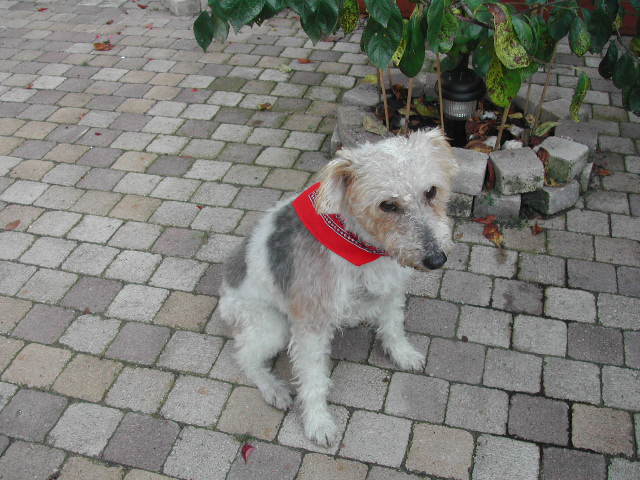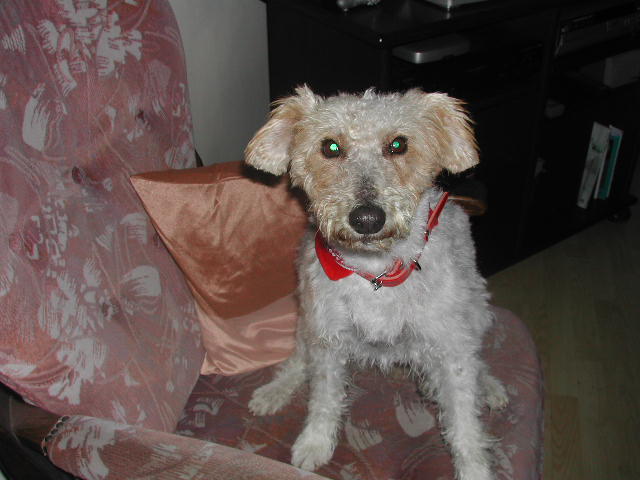 MILA
*.*.*.*.*.
From: "Iris BRIGHT EYES"
alas@hetnet.nl
Sent: Thursday, November 03, 2005
THIS IS MILA, WHO IS ALREADY IN THE NETHERLANDS.
-----------------------------------------------------------------------
This is what we tell about her in Dutch:
Mila een senioren schatje! Mila is een 10 jaar oude hond, een teefje, die we hebben kunnen redden uit een Spaanse dodencel. Mila is in één woord een perfect hondje, zindelijk, lief, aanhankelijk, makkelijk kortom een fantastisch beestje.
Zij is gecastreerd.
We zoeken het liefst iets oudere mensen , waar ze nog een paar fijne jaren mag doorbrengen.
Mila kan goed tegen auto rijden, loopt zeer netjes aan de riem en kan goed met andere honden opschieten.
Naar katten kijkt ze wat vreemd, we weten niet zeker of ze daar echt dol op is.
Geeft U dit perfecte lieverdje nog een aantal fijne jaren?
Mila is ingeënt, gechipt en voorzien van dierenpaspoort. Tel. 0031 643485148 s'morgens
We couldn't let her die!
Please contact Iris of BRIGHT EYES
alas@hetnet.nl
www.brighteyes.dk
please look at our page on
Doggynet on
doggy.onzehond.nl/site/appl/doggie/index.html
and look for ANIMAL LIFE AID SERVICE
*.*.*.*.*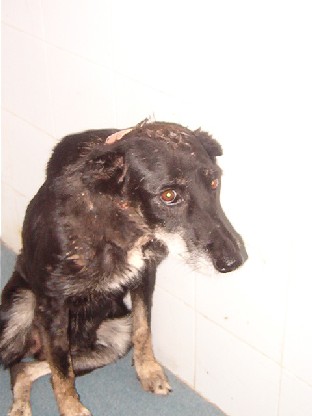 YAYA
ANIMAL LIFE AID SERVICE : YAYA SENIORENHOND IN GROTE NOOD!!!!!
--------------------------------------------------------------------------------------
Door Animal Life Aid Service -
alas@hetnet.nl
op Dinsdag 25 Oktober 2005
Yaya is een oudere hond, ze verbleef al lange tijd in een asiel in Spanje. Het asiel werd voller en voller en Yaya werd verschrikkelijk aangevallen door andere honden uit het asiel. Onder de wonden is ze hier uitgehaald en verzorgd in een kliniek. Ze is weer hersteld, maar terug gaan naar het overvolle asiel zal haar dood worden!!! We hebben de vrijwilligster in Spanje beloofd voor haar een fijn huis in Nederland te vinden, waar ze nog wat vredige jaren kan slijten.
Wie helpt Yaya uit haar benarde situatie?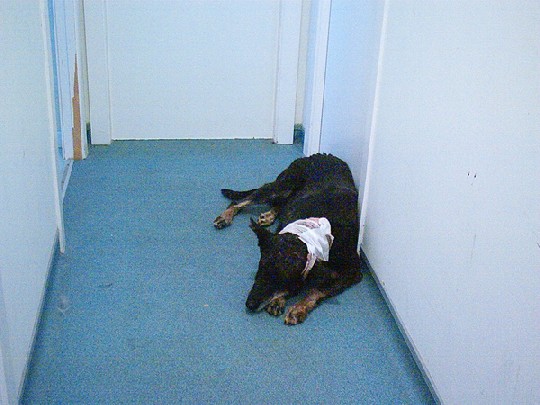 Yaya is a sweet old lady in Sevilla who lived for a long time at the shelter after she was abandoned by her family. But the shelter is more and more overcrowded and Yaya was attacked and almost killed by the other dogs there. After a long treatment at the clinic Yaya is now fine and her wounds are healed but...she can't go back to the shelter, a horrible death waits for her there!
So we promised to bring her to safety in Nederland and she is now in a foster home, waiting to travel.
The problem is, she cannot stay there long so we need to bring her on our next transport.
Who has room for poor Yaya?
She is a very nice doggie that has suffered a lot in her life! She still has a few years left in her and needs to finally know the warmth of a loving home where she is safe from harm
*.*.*.*.*
please look at our page on
Doggynet on
doggy.onzehond.nl/site/appl/doggie/index.html
and look for ANIMAL LIFE AID SERVICE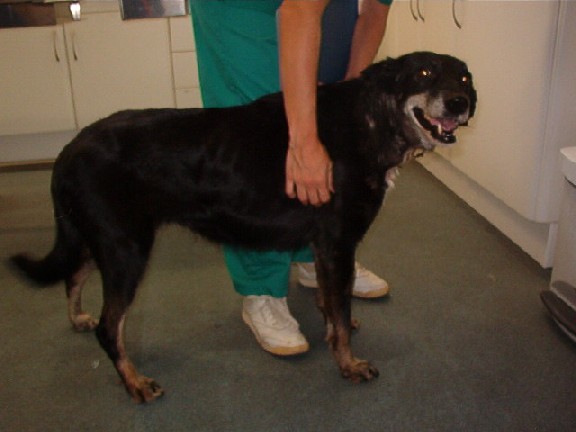 *.*.*.*.*
---