HOME NEEDED FOR THESE LOVELY DOGS FROM
***REFUGIO DOS BURROS***
For information about these dogs contact refugiodosburros@yahoo.co.uk
and/or phone 282459207 Mrs. Nora Bakker

Dutch web site "adoptie op afstand" refugiodosburros.happypuppy.info

*.*.*.*.*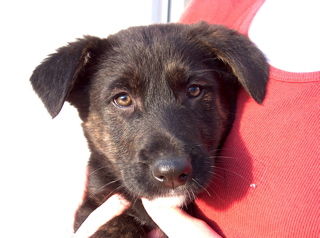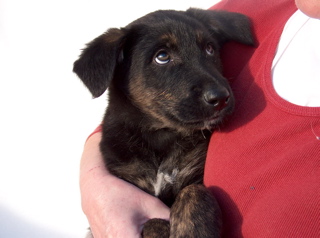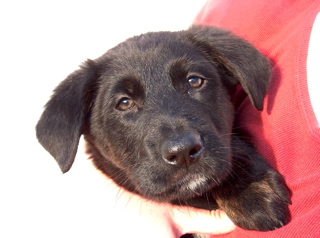 ***THREE LITTLE TENDER BEAUTIFUL PORTUGUESE DOGS NEED A GOOD HOME***

For information contact refugiodosburros@yahoo.co.uk
*.*.*.*.*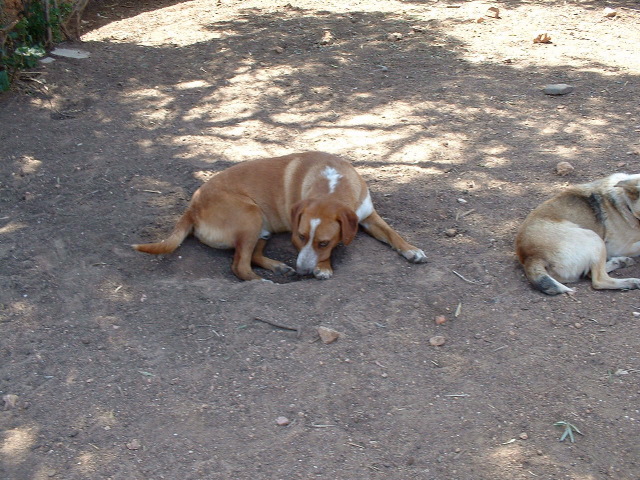 LITTLE PORTUGUESE DOG ***JURGEN***
Jurgen came as a little pup last year, in May 2004, with his deaf and blind stray mother.
He had 6 brothers and sisters, all with scabies and some had distemper. Jurgen and a brother survived.
Last winter his brother was rehomed.
Jurgen is still at "Refugio dos Burros" and is very sweet.
He has a very long tail that he can waggle very fast, which he often does.
*.*.*.*.*
DUTCH
Jurgen kwam als pup vorig jaar mei 2004, met zijn moeder, een blinde en dove, straathond.
Hij had 6 broertjes en zusjes. Ze zaten onder de schurft en een aantal had de hondeziekte. Jurgen en een broertje overleefden het.
Het broertje is afgelopen winter geplaatst. Maar Jurgen hebben we nog steeds, hij is erg lief en heeft een enorme lange staart waar hij hard mee kan kwispelen, wat hij dan ook de hele dag doet.
For information contact
refugiodosburros@yahoo.co.uk
*.*.*.*.*
NICE HOME NEEDED FOR ***ROMY*** IN PORTUGAL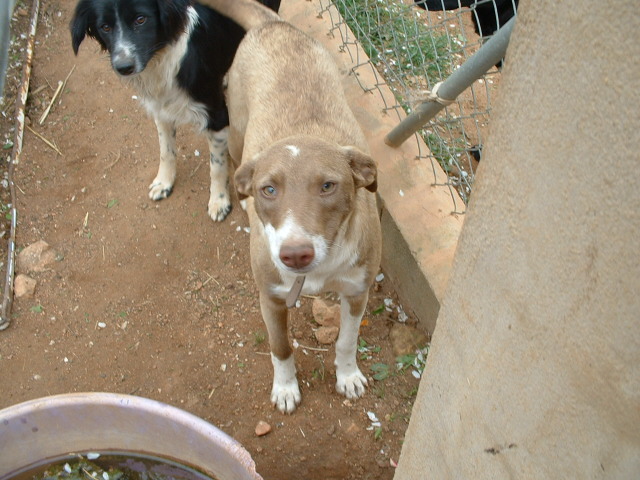 LITTLE DOG ***ROMY***
This is Romy, she is one year old and sterilised. She is a nice little fatso girl. She has been found by the local newspaper in a cardboard box together with seven brothers and sisters. She had parvo disease which only she and her sister survived.
Her sister was rehomed in The Netherlands. Romy likes to play, loves other dogs and likes attention.
For information contact
refugiodosburros@yahoo.co.uk
*.*.*.*.*
DUTCH
Dit is Romy, ze is een jaar oud en gesteriliseerd. Het is een gezellig dikkerdje. Ze is gevonden door de plaatselijke krant in een kartonnen doos, met 7 broertjes en zusjes. Ze hadden allemaal een hondenziekte die allen zij en haar zusje hebben overleefd. Haar zusje is inmiddels in Nederland geplaatst. Romy is speels, kan het goed met andere honden vinden en is dol op aandacht.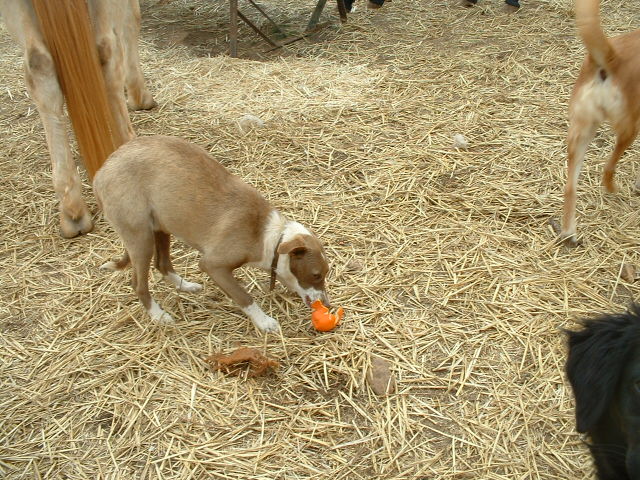 ROMY IS FOND OF ORANGES
For information contact
refugiodosburros@yahoo.co.uk
*.*.*.*.*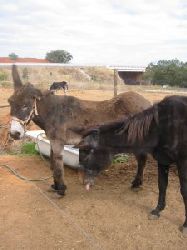 REFÚGIO DOS BURROS
Estômbar, Portugal
tel (00351) 962633811 - 282432713 - tel/fax 282431334
contact: Peter Lander, tel 965019796
Bank: Banco Espírito Santo, Lagoa, Portugal
N.I.B. 0007-0361-00010914804-74
Have a look at
www.portugalhonden.tk/
REFÚGIO DOS BURROS
Shelter for (old) donkeys and horses, small scale dog and cat rescue, spay and neuter campaigns
*.*.*.*.*
Go also to
www.actionagainstpoisoning.com
- associations
---