FOUND IN PORTUGAL THIS GENTLE MALE DOG
Sent: Friday, December 2, 2005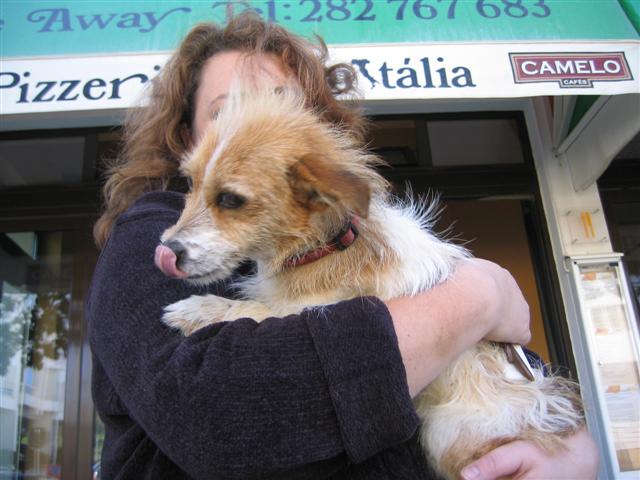 WHO KNOWS THIS LITTLE DOG?
Does anyone know this dog?
He was found this week in Ameijeira in Lagos near the Camara building.
Male, not castrated, of course!
About two years old.
VERY friendly and sweet.
Likes other dogs and children and must have an owner somewhere!
Currently staying at our house!
Was wearing the red collar when he was found but there is no microchip or other ID.
If you know him or his owner (or would like him!!!!) please call me on 919 457 263 or e-mail me.
Thank you. Michele
---