PLEASE PROTECT AMERICA'S WOLVES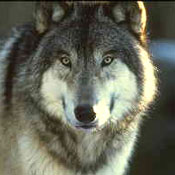 Sent: Sunday, January 15, 2006 9:20 PM
Subject: Please protect America's wolves - sign and spread this petition
Join me in standing up for America's wolves!
I just sent an email to Secretary of the Interior Gale Norton to urge her to do her job to protect and recover America's grey wolf. Just weeks ago,
Secretary Norton transferred responsibility for wolf management in central Idaho from the U.S. Fish and Wildlife Service over to the state of Idaho - a state that, in 2002, passed a memorandum calling for the eradication of wolves in Idaho by any means necessary.
Please join me in sending an email today:
go.care2.com/68151
For all that's *still* wild,
go.care2.com/68151
---