Croatia please help 50 healthy dogs will be euthanised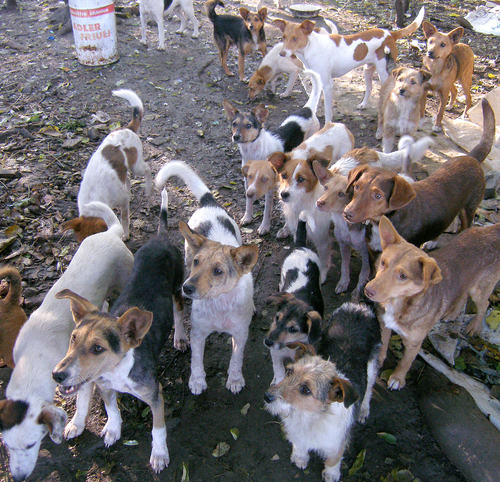 From:
zivot@zivot.hr
Date: Tue, 1 Nov 2005 12:57:04 +0100
Subject: please help, 50 healthy dogs will be euthanised
Dear friends!
I am writing in the name of animal welfare organisation "Zivot", WSPA member from Osijek, Croatia.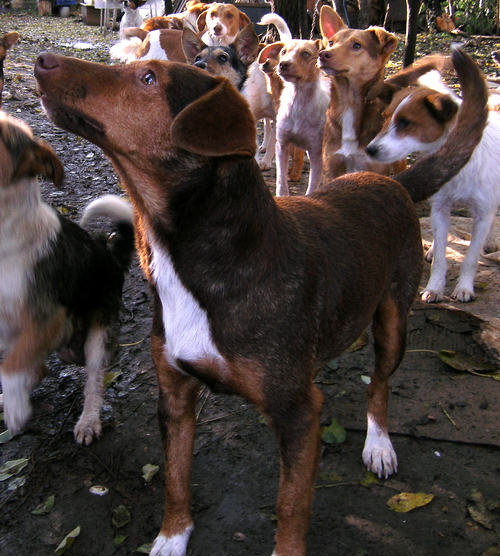 In the village Djurdjenovac, near Nasice, in the north-east part of Croatia (Slavonia), lives an elderly lady who takes care of about 50 dogs all by herself. Frankly, the case is midway between animal hoarding and a true attempt to help the animals. Some of the dogs are strays who came to her yard attracted by food and the other dogs and she was too soft of heart not to take them in, others the puppies produced by those same dogs and the puppies the "kind neighbors" have developed a habit of leaving in her yard. The population has grown from cca 30 to cca 50 in the past three years. The lady lives alone, on a very low income even for Croatia (pension), and has been unable to pay for spaying and neutering her dogs. She has even had to take bank loans to vaccinate the dogs for rabies. She feeds the dogs slops she gathers and pays her neighbors, as well as stale bread from the baker's and meat offal from the butcher's. The dogs do not appear malnourished - - she tries to take care of them as best she can - - but it really is not a good diet for dogs. . .
We have tried to alert people to her case before, but with the numbers of stray and unwanted animals in Croatia so high and the animal rescue groups so busy, no help came. About a week ago the case exploded - - the desperate lady took a loan from the bank again and called in the local veterinary practitioner to euthanize her dogs, because she decided she was unable to care for them anymore. The vet called our organisaton asking to help the dogs somehow. We talked the lady out of euthanizing the dogs and promised to help. Exactly we are not able to help with 170 dogs in their own overcrowded shelter already. We have tried to alert people to her case before, but with the numbers of stray and unwanted animals in Croatia so high and the animal rescue groups so busy, no help came.
It would make a world of difference, prevent a continued population explosion in her yard, and make it easier for the animals to find new homes (she really cannot care for them much longer due to her age and relative poverty, and some rescue organizations are willing to try rehoming the dogs).
If there is any possibility that your organization might help, please drop us an e-mail.
Ourr web page also offers information, (in Croatian only), on the case of the 50 dogs in danger of being put to death:
www.zivot.hr/index.hr.php?id=119
and
www.zivot.hr/index.hr.php?id=120
.
UPDATE
A part of the problem has been solved, but your help would still be very very welcome. The 50-so dogs turned out to be precisely 75, and 51 of them (30 puppies and 21 adult animals, many of them pregnant) are now fostered by Zagreb's Noina arka and Mrs Rozina Danuc of Cakovec, waiting to be spayed and found permanent homes. Zivot has provided the remaining 24 adult dogs with food and shelter, cleared the yard of clutter, and is keeping an eye on the situation and preparing to organize spay and neuter for the dogs. However, transporting animals to and from surgery and postoperative care (all veterinarians available do the type of surgery that leaves outside stitches) is a major problem. Many of the remaining 11 female dogs are in various stages of pregnancy so action is needed very soon to prevent a new baby boom. Could you please help?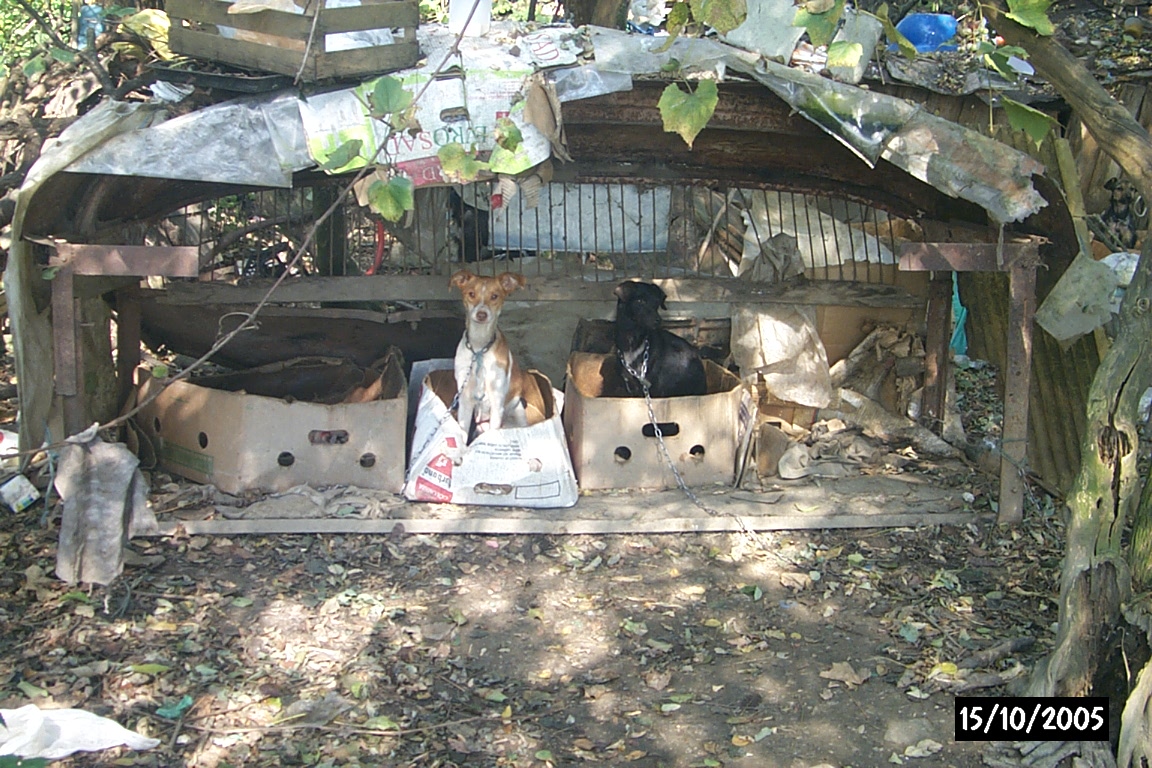 Donations can be sent as follows:
Udruga "Zivot",
Raiffeisen bank
2500-978-647354
swift rzbhhr2x
Thank you again for your time!
Society "Zivot"
Davorko Feil, president of Society
e-mail:
zivot@zivot.hr
www.zivot.hr
www.zivot.hr
tel:00385-31-752-300
fax:00385-31-284-415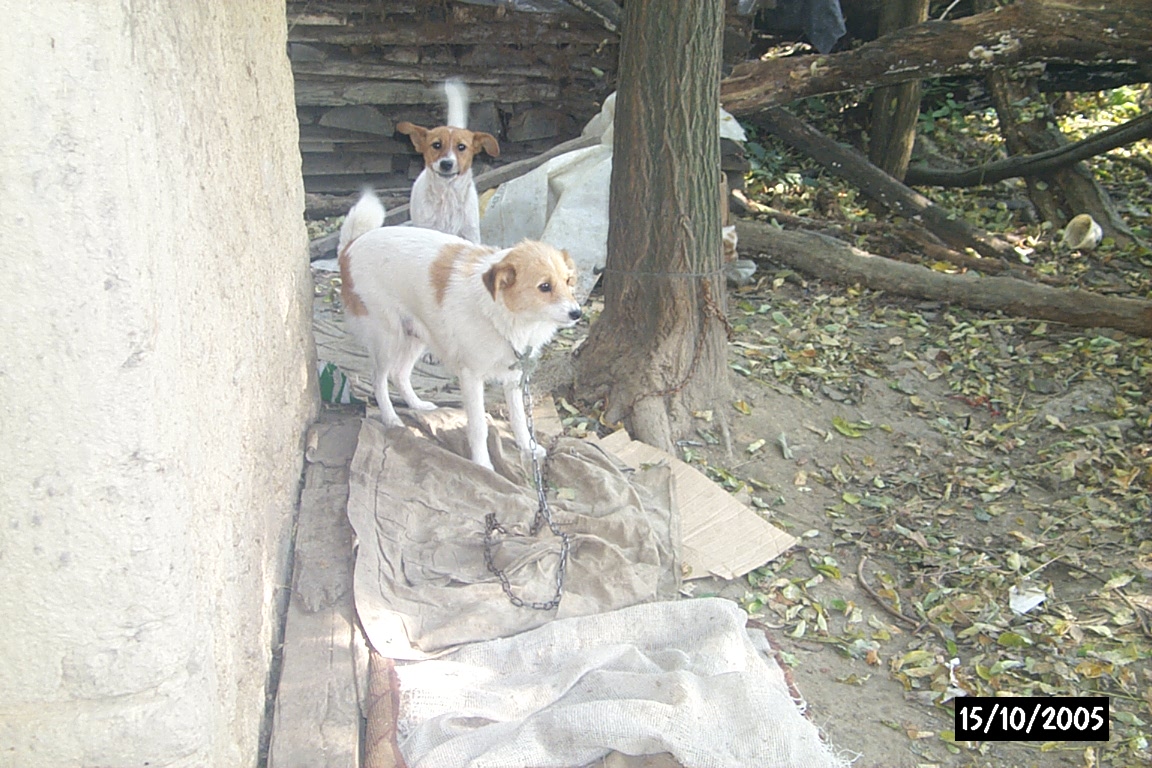 ---