LATEST HANGING OF THE GREYHOUNDS - MURDERED (GALGOS) IN SPAIN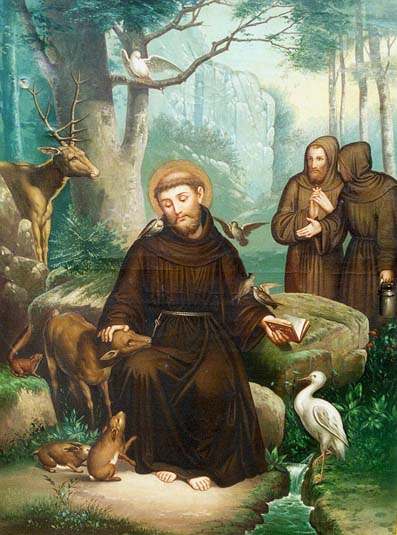 "All creatures on earth feel like we feel, endeavor for happiness like we do. They love, suffer and die like we do. All beings in distress have equal rights for protection.
Not to cause our humble brothers pain is our commitment to the animals. But to stop there is not enough. We have a higher mission to serve them whenever they need us." - St. Francis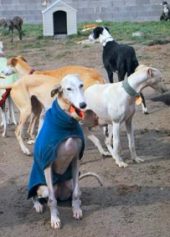 For the latest information go to: www.scoobymedina.com/

Urgent: Organisations who can help with rehoming the greyhounds contact Scooby info@scoobymedina.com



25 February 2006 www.scoobymedina.com/home_en.htm :

BARCELONA GREYHOUND RACE TRACK CLOSED
This week it became known that the Canódromo Meridiana, Barcelona's commercial racing track is closing down due to financial difficulties. The latest increases in taxes were fatal to the racing track, where mainly imported Irish greyhounds were being raced. Dogs that fell short in Ireland to compete at the top, were eagerly purchased in Spain and afterwards, not seldom, resold on to Morocco for yet another racing career.
I just spoke to the president of the Federación Española de Galgos (FEG) (Spanish Galgo Federation), Francisco Salamanca and he told me that they are in the process of retiring the dogs. A formal request was made by the racing track of Casablanca (Morocco) to take over 35% of the dogs. According to José Luis Navarro, the racetrack manager, Casablanca will not have the means to acquire that many dogs, at best a hand full.
I expressed my concerns over the consideration that many dogs will fall in the hands of hunters, so I told him that I would present him with an official offer, signed by a great number of Greyhound and Galgo welfare organizations. I told him that we would do so before the start of the weekend, because this weekend there will be a meeting with the owners of the dogs. The owners must claim their dogs at the Sanat Coloma Kennels (part of the racing track) no later than Sunday (February 26th). The dogs that will stay behind will be the property of the racing track and available for adoption.
Some owners will have their dogs remain in the Santa Coloma kennels, because there is a possibility of 2 new racing tracks that will be opened in Spain, one in Madrid and another one in Sevilla.
They are now even testing a mobile racing track for the duration of 6 months and now it seems that a great number of owners are considering holding on to their dogs for this racing track. It will be no problem to keep the dogs in the Santa Coloma kennels while waiting for the new track. Some dogs will go to the straight races, which are races without bends, with a length of 500 or 800 meters.
The FEG, the racing track and the owners will gather for a meeting this weekend and by the middle of next week they will make a decision about what is to be done with the dogs. Francisco Salamanca of the FEG has authorized me to circulate this information to everyone, so I don't expect very many dogs will become available. I'm sorry to inform you of this news.
So we are feverishly working to form a coalition of as many organizations as possible, even the ones that are not on the best footing with each other, to save as many dogs as possible. Nonetheless, if we want pool our information with everyone, I am suggesting that we forget about things from the past and strive to cooperate because of this problem.
Fermín
*.*.*.*.*
guestbooks.pathfinder.gr/sign/dogspetition
elrefugioescuela.com/ingles/home.htm
www.animalhelp.es/cartamodelo.htm
www.galgosinfronteras.org/home.htm
es.geocities.com/mentayflor/perrito.htm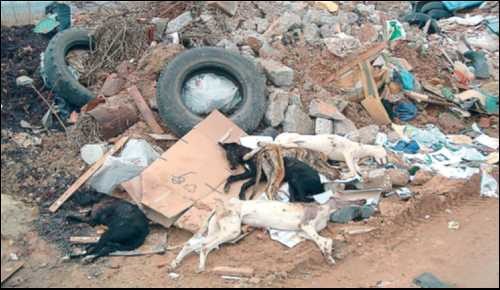 LATEST murdered galgos (greyhounds) in Spain, shame on Spain!
----- Original Message -----
From: B.E.S.
brighteyes@brighteyes.dk
Sent: Monday, November 28, 2005
Subject: LATEST murdered galgos (greyhounds) in Spain
Toro, Zamora, 27 November 205
So, according to the Spanish embassies, this does not happen anymore??????
50.000 galgos tortured to death per year are a figment of our imagination???? ??
Please write to the the Spanish Embassy in your country and tell them you will not take holidays in their country until they really address this problem. There are laws (admittedly, inadequate) that no-one obeys and no-one enforces, shame on Spain!
www.brighteyes.dk
---
**PROTEST PLEASE**
From: "The BrightEyes Society"
brighteyes@brighteyes.dk
Date: Thu, 16 Jun 2005 16:32:56 +0200
When they tell you that things are "better" in Spain regarding the hunting dogs or anything else to do with animal welfare don't you believe it. The following very shocking pictures are VERY recent, several dogs were hanged in an abandoned industrial estate. It happens all the time in that country. Please send them to the Spanish embassy in your country and tell them hunting with dogs must STOP in Spain!
EL MESAJERO
¿PUEDE HABER UNA IMAGEN MÁS PATÉTICA DE LA TERRIBLE MUERTE DE LOS GALGOS ?
------
MENSAJE-PROTESTA DE LAS NIEVES CONTRA LA MATANZA DE GALGOS EN TODA ESPAÑA.
CARTA PROTESTA:
Sr. Presidente del Gobierno
D. José L. Rodríguez Zapatero
Palacio de la Moncloa MADRID
Muy Sr. Nuestro:
Una vez más en nuestro país se encuentran galgos ahorcados, arrojados a pozos, salvajemente golpeados para provocar una muerte lenta y terrible, a la vez que miles de ellos son masacrados en los centros de recogidas de animales y unos pocos son recogidos por protectoras para darles otra posibilidad de vida.
Todo esto sigue ocurriendo mientras conmemoramos orgullosos el cuarto Centenario del Quijote y en estos mismos lugares, 400 años después, los españoles siguen cometiendo los mismos hechos atroces y deleznables, que según se decía eran fruto de la pobreza e incultura de nuestro país.
Pero ahora, en un país ya del primer mundo, avanzado, civilizado, europeo, y pretendiendo conseguir la celebración aquí de las Olimpiadas del año 2012, se siguen produciendo los mismos hechos, todo ello a causa de que las Autoridades no toman las medidas necesarias para evitarlos, que pasan por encima de cualquier otra premisa por el control de la cría indiscriminada de estos animales.
Como ciudadano de este país me siento avergonzado por la crueldad de mis convecinos y la ineficacia de las instituciones, que no hacen nada para evitar el sufrimiento y asesinato TODOS LOS AÑOS de miles de galgos, simplemente por no tener la valentía suficiente como para tomar las medidas oportunas.
Quiero mostrar mi más profunda repulsa por los hechos acaecidos y exigirles que TAMBIEN EN ESTE TEMA CUMPLAN CON SU OBLIGACIÓN, que no es otra que hacer de nuestro país un lugar digno, tanto para humanos como para animales y del que los que aquí vivimos y hemos nacido nos podamos sentir orgullosos.
Atentamente
Por mi parte, he de añadir que sólo he tardado un minuto en imprimir la hoja para la recogida de firmas que se ha adjuntado en varios e-mails, poner mis datos, firmarla, meterla en un sobre y enviarla. Me ha costado 0´28 céntimos de euro. Es lo mínimo que podemos hacer para protestar contra esta crueldad con la que tantos de nosotros no estamos en absoluto de acuerdo y a la que asistimos con el corazón encogido por el dolor y la rabia.
Si no colaboramos todos en esta campaña, estas atrocidades se seguirán produciendo y ya es hora de acabar con la impunidad de esta gente sin escrúpulos a quienes el Gobierno ampara porque genera grandes intereses para las arcas.
¡¡¡ Basta ya !!!
Pongámonos todos de acuerdo, manos a la obra, hay que luchar porque esta tortura, estas horribles muertes acaben de una vez por todas.
Gracia
Hola: En LAS NIEVES, donde tenemos recogidos algunos animales de Pedro Muñoz y pueblos de la zona, recibimos la documentación (vídeo y fotografías) de los galgos ahorcados en esa nave industrial derruida.
Nos hemos puesto en contacto con asociaciones extranjeras con las que colaboramos y se ha tomado el acuerdo de enviar cartas y tarjetas de protesta al Sr. Presidente del Gobierno Español, puesto que esta lamentable situación se está produciendo en todo el territorio español.
Hasta que se pueda ir avanzando en la prohibición de la caza con galgo, debemos tener otras medidas más rápida que impidan que esto se siga produciendo.
Asímismo tenemos que insistir en que hay que denunciar ante SEPRONA (DEBEN LLEGAR ALUVIONES DE DENUNCIAS) todas aquellas situaciones de maltrato, cría indiscrimada, etc., etc., así como exigir el cumplimeinto del censo de animales en los pueblos.
TENEMOS QUE TRABAJAR TODOS Y A SER POSIBLE DE FORMA CONJUNTA. Un saludo M.carmen / ASOCIACION LAS NIEVES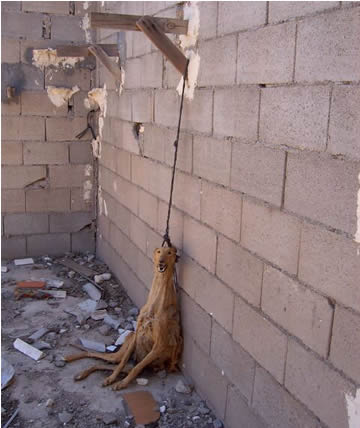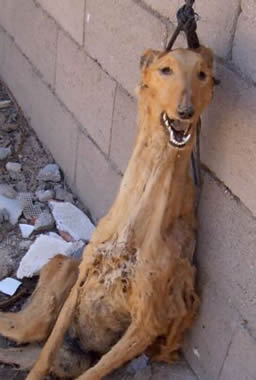 FOR: Gobierno Español
infopsoe@psoe.es
grupo.socialista@gps.congreso.es
secretaria.vicepresidenta@mpr.es
gps-senado@psoe.es
ofiprensa@gps.congreso.es
lmoreno@mpr.es
administrador-web@psoe.es
portal.presidencia@mpr.es
Dirgabinete@presidencia.gob.es
jose.rodriguez@diputado.congreso.es
ciudadanos@mpr.es
seco@mpr.es
ministra@mma.es
mcnarbona@munimadrid.es
oszurdo@mma.es
CCO: Media in Spain
cartas.director@elmundo.es
expansion@recoletos.es
efebrero.s@tvcatalunya.com
participa@elpais.es
,
internet@elmundo.es
diario@estrelladigital.es
,
cartasdirector@elpais.es
cartas.director@elmundo.es
cartas@abc.es
nosevende@20minutos.es
cdirector@estrelladigital.es
cartas@vanguardia.es
redaccio@revistaeltriangle.com
cartas@periodistadigital.com
cdirector@estrelladigital.es
cartas@larazon.es
cartas@libertaddigital.com
info@panorama-actual.com
comoelperroyelgato@ondacero.es
redaccion@argenpress.info
info@argenpress.info
sucedio@telemadrid.es
cartalector@elperiodico.com
noesven@20minutos.es
mati@catradio.com
40madrid@los40.com
religiosos@cope.es
comunicacion@cope.es
cecoro@eltiempo.com.co
deflector@eltiempo.com.co
carta@hazteoir.org
pnaranjo2004@yahoo.es
cartasdirector@elpais.es
cartasdirector@elmundo.es
redaccion@lavanguardia.es
cartas@abc.es
redaccion.mdr@metrospain.com
nosevende@20minutos.es
cartas@madridpress.com
cartas@larazon.es
inf.semanal@rtve.es
noticias@europapress.es
pnaranjo2004@yahoo.es
lector@diario-elcorreo.es
lectores@laverdad.es
catalunya@elpunt.com
girona@elpunt.com
nosevende@20minutos.es
autocontrol@autocontrol.es
vozredaccion@elperiodico.com
asturiasdigital@asturiasdigital.com
ondazul@telefonica.net
redaccion@canarias7.es
---