TOGETHER, WE HAVE THE POWER TO FORCE ROQUE COUNTRIES TO UPHOLD THE LAW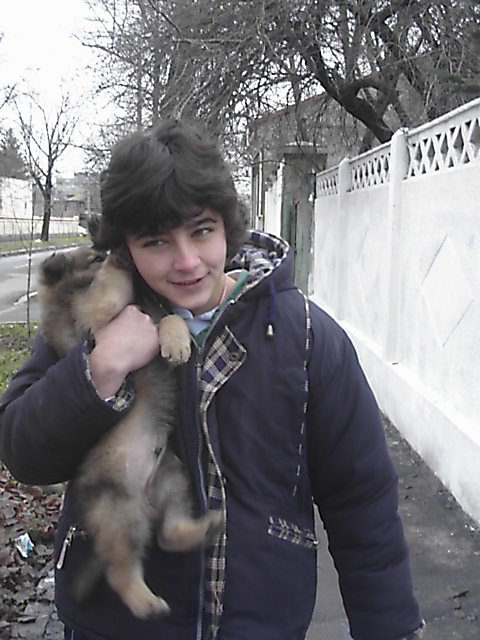 GINA

*.*.*
Sent 12 Febr 2006
Please, please, do all you can to help bring a quick end to the appalling suffering of all Animals, including writing to your respective Governments, MP's and European MP's, the press, etc., etc..
This following article, signed by Ms Patricia Gaspar, was e-mailed to me recently. It has been abridged where appropriate.
I myself have personally witnessed some of the facts that she reports here, particularly in my capacity as a volunteer worker with a major Animal Welfare Organisation in the capital of Portugal, and there are everyday stories from countless sources bearing witness to what is reported.
Quote
Portugal is one the European Union Member Countries which affords the least protection to its Animals. Very often, the police will take no action when confronted with a complaint
Diário de Notícias da Madeira (Translator's note: A Madeira newspaper)
15 January 2006
Keeping a dog tied up to a chain a few meters long day after day is one of the things that many owners think is the best they can do for their animals. But Portugal is more than this.
In a "country where animals are not protected", every week there are reports of donkeys, horses and even ponies being abandoned - tied up to a power post and starved to death. It is horrible and, yet, it barely scratches the surface!
A few minutes' interview with Miguel Moutinho, executive director of 'ANIMAL', and we hear of a nation where torture is commonplace, animals "re things in the eyes of the law and the non-existence of inspection visits allows almost everything, even keeping wild species as pets.
In slaughter-houses, the horror defies imagination, although by law suffering should be the minimum possible. Here, economic interests take precedence over the rights of living creatures. Many animals die without being previously stunned as stipulated by law.
"Cows or pigs die from bleeding. They are stretched by one leg and a knife is thrust into their neck. During this time, they are conscious and licking their own blood. They fight for their life, whilst, in fact, they have been sentenced to a death which lasts, at least, ten minutes". This is Miguel Moutinho's own testimony.
The responsibility for countless horrors is not exclusive of the owners of slaughter-houses or the fur producers. Despite the existence of legislation regulating the transport of animals, there are frequent cases of vehicles transporting cattle without the minimum conditions being adhered to.
For many people, the suffering of a chicken does not shock as much as that of another domestic animal or of the species used for commercialisation purposes. Complaints regarding pet shops, together with abandoning an animal, are at the top of the reports received both by ANIMAL and the Liga Portuguesa dos Direitos dos Animais (LPDA) (Portuguese League for Animal Rights).
"Abandoning their Animals and cruelty to them, including keeping them tied up, and beatings, are the most frequent reasons for these reports", says the spokeswoman for the Liga, Maria do Céu Sampaio.
Regarding the pet shops, the absence of inspection visits makes possible many offences that, according to Miguel Moutinho, range from the sale of exotic birds without the necessary licence, to the non-existence of sanitary control, keeping the Animals in cages which are far too small and simply abandoning the 'articles' that remain unsold.
Cats and puppies are kept in tiny spaces, subjected to high stress levels, and, unable to run or enjoy friendly stimuli end up developing behavioural problems and even illnesses. According to the executive director of ANIMAL, the animals purchased die shortly afterwards, as there is no health care or sanitary controls.
Once adopted some animals are luckier than others.. Despite the laws in force, many dogs are kept in verandas or tied up to a chain. This in spite of the fact that the law states that they must not be subjected to adverse weather conditions or kept in spaces where they are unable to exercise according to their natural behaviour.
PORTUGAL: THE COUNTRY THAT PROTECTS THE LEAST IN EUROPE
The impunity with which Animals' rights are ignored in this country makes Portugal 'one of the worst offenders in Europe', even worse than east-european countries. 'Greece is a country where anything can happen to an animal, but there are strong organisations to help them. In the European Union context, Portugal is drifting away from Europe, says Miguel Moutinho.
Law 92/95 12, explains the leader of ANIMAL, is the only one emanating from the Government. Otherwise, all the legislation consists of decree-laws sanctioned by the Government having been transposed "with an unacceptable delay", and this only because Portugal, as a member country of the EU, has to do it.
Although they are "insufficient" and "too soft", there are some directives which could stop many offences.
In addition to the absence of inspection visits, there is too much red tape and negligence on the part of the authorities. "For example, the PSP and the GNR (Translator's note: police forces) are the competent authorities to enforce the existing laws, but, as a rule, they know nothing about them". According to Miguel Moutinho, these forces help spread the belief that there is no legislation on Animal protection, and they do not take reports seriously. Nevertheless, the legislation does stipulate fines for cruelty to animals.
MACHICO (Translator's note: a town in Madeira) WELCOMES CIRCUS ACCUSED OF NEGLIGENCE
An investigation carried out in several circuses resulted in shocking videos.
A pony being whipped violently, elephants pricked with needles and chimpanzees caged without the minimum required conditions. This is some of the shocking evidence obtained by Animal Defenders International (ADI) and their counterpart in Portugal, the organisation ANIMAL.
Recently, Miguel Moutinho, executive director of ANIMAL, in an interview with "DIÁRIO", said that the circus which performed in Machico last Christmas, the Circo Brasil, whilst not included in this investigation, is also accused of ill-treating animals.
The investigation, carried out in August 2003 and in June and August 2005, include ten circuses and an exhibition of serpents and exotic animals. It revealed that in all the circuses investigated, the animals live "in deplorable conditions, in spaces totally inadequate, without any care being taken to afford them a minimum of comfort".
Called "Basta de Sofrimento nos Circos" (Translator's note: "Stop the Suffering in Circuses"), the ADI/ANIMAL video shows pictures taken by an investigator who, during two weeks, managed to infiltrate the Soledad Cardinali circus and film the manageress whipping ponies during training and a handler "tormenting a chimpanzee":
These abuses also take place in the circuses Victor Hugo Cardinali, Atlas, Magic. Dallas, Americano and Chen, where the video shows elephants being pricked in the head and near the eyes, a lioness being given an injection without a veterinary's presence, a pony revealing malnutrition and weakness and a handler forcefully trying to fit too tight a collar down a pig's neck.
Equally shocking are the images of elephants chained by the legs, horses and ponies tied up in tiny cages and animals overcome by the use of the whip.
According to Miguel Moutinho, the purpose is to reveal the suffering of these animals and force the Portuguese authorities to change the existing legislation and outlaw the use of Animals in circuses.
Meanwhile, ANIMAL has launched an appeal to the Portuguese people not to go to such shows, put together through "suffering, fear and anguish".
Miguel Moutinho accuses Circo Brasil of negligence, giving as an example the death of an animal trodden on by another.
"The Circo Brasil is just a branch of the Circo Internacional Monte Carlo. It is interesting that the Câmara Municipal do Funchal (Translator's note: Municipality) has not authorised this circus to perform" according to Miguel Moutinho.
Unquote
Mister V. Lopes da Cal

PLEASE WRITE TO:
Contactos dos Líderes Parlamentares e Grupos Parlamentares
Partido Socialista, Dr. Alberto Martins:
gp_ps@ps.parlamento.pt
albertomartins@ps.parlamento.pt
Partido Social Democrata, Dr. Luís Marques Guedes:
gp_psd@psd.parlamento.pt
lmguedes@psd.parlamento.pt
Partido Comunista Português, Dr. Bernardino Soares:
gp_pcp@pcp.parlamento.pt
bs@pcp.parlamento.pt
CDS-Partido Popular, Dr. Nuno Melo:
gp_pp@pp.parlamento.pt
nunomelo@pp.parlamento.pt
Bloco de Esquerda, Dr. Luís Fazenda:
blocoar@ar.parlamento.pt
luis.fazenda@be.parlamento.pt
Partido Ecologista "Os Verdes", Dr.ª Heloísa Apolónia:
PEV.correio@pev.parlamento.pt
heloisa.apolonia@pev.parlamento.pt
European Union Adressess
mail@europe-direct.cec.eu.int
;
sanco-info@cec.eu.int
You can find here the names and addresses of every member:
www.europarl.eu.int/members/public.do?language=en
www.europarl.eu.int/
www.eu2006.at/en/contact/index.html
www.europa.eu.int/comm/commission_barroso/index_en.htm
Adresses EU:
<
info@eurogroupanimalwelfare.org
>,
<
fassis@europarl.eu.int
>, <
lmcapoulassantos@europarl.eu.int
>,
<
pcasaca@europarl.eu.int
>, <
ccoelho@europarl.eu.int
>,
<
fcorreia@europarl.eu.int
>, <
mdossantos@europarl.eu.int
>,
<
aesteves@europarl.eu.int
>, <
eestrela@europarl.eu.int
>,
<
ejardimfernandes@europarl.eu.int
>, <
eferreira@europarl.eu.int
>,
<
ifigueiredo@europarl.eu.int
>, <
dfreitas@europarl.eu.int
>,
<
vgraca@europarl.eu.int
>, <
pguerreiro@europarl.eu.int
>,
<
jhasseferreira@europarl.eu.int
>, <
jmadeira@europarl.eu.int
>,
<
smarques@europarl.eu.int
>, <
jpinheiro@europarl.eu.int
>,
<
mportas@europarl.eu.int
>, <
lqueiro@europarl.eu.int
>,
<
jcastro@europarl.eu.int
>, <
ssousa@europarl.eu.int
>,
<
agomes@europarl.eu.int
>,
<
jsilvapeneda@europarl.eu.int>
>,
<
agomes@europarl.eu.int
>, <
jsilvapeneda@europarl.eu.int
>
address information EU <
address-information@cec.eu.int
>
*.*.*