Action Against Poisoning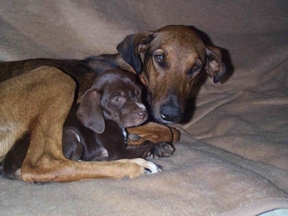 PRAYER OF A STRAY
---

Dear God please send me somebody who'll care!
I'm tired of running, I'm sick with despair.
My body is aching, it's so racked with pain.
And Dear God I pray as I run in the rain,
That someone will love me and give me a home.
A warm cozy bed I can call my own
My last owner neglected me and chased me away
To rummage in garbage and live as a stray.
But now God I'm tired and hungry and cold.
And I'm afraid that I'll never grow old.
They've chased me with sticks and hit me with stones
While I run in the streets just looking for bones!
I'm not really bad God, please help if you can.
For I have become just a "VICTIM OF MAN!"
I'm wormy, dear God, I'm ridden with fleas
While all I want is an owner to please!
If you find one for me God, I'll try to be good
I won't run away and I'll do as I should.
I don't think I'll make it to long on my own,
Cause I'm getting so weak and I'm so all alone.
Each night as I sleep in the bushes I cry,
Cause I'm so afraid God, that I'm gonna die!
And I've got so much love and devotion to give,
That I should be given a new chance to live.
So Dear God PLEASE, PLEASE answer my prayer
And send me somebody who WILL really care...

Author © 1986 Bev Davenport
Homeless Afghan Rescue & care


---

"ORAÇÃO DUM VAGABUNDO"

Querido Deus, faz com que alguém cuide de mim!
Estou cansado de fugir, estou doente de desespero.
O meu corpo está tão dorido e torturado...
Querido Deus, rezo enquanto fujo à chuva.
Peço que alguém me ame e me dê uma casa,
Uma cama quente e confortável, que seja mesmo minha.
O meu último dono tratou-me mal, mandou-me embora,
Rebusco no lixo, vivo como um vagabundo.
Mas agora, Deus, estou cansado, tenho fome, tenho frio!
Tenho medo de não chegar a velho...
Afugentam-me com paus, atiram-me com pedras,
Enquanto ando por todo o lado à procura de comida!
Deus, não sou mau, imploro-te, ajuda-me, se puderes.
Aqui estou eu, aflito, uma pobre vítima dos homens!
Querido Deus, estou cheio de vermes, mordido por pulgas,



E afinal, só quero é um dono a quem agradar!
Deus, se achares um para mim, hei-de ser bom,
Não fugirei, farei o meu dever.
Sozinho não chegarei longe,
Pois estou ficando fraco, além de tão só.
Todas as noites, quando vou dormir nos arbustos, choro,
Deus, tenho muito medo de morrer!
Tenho tanto amor e devoção para dar,
Deixem-me ser, deixem-me viver!
Imploro-te, querido Deus, acede ao meu pedido,
Envia-me alguém que goste de mim.


---

"I PROSEFHI TOU ADESPOTOU SKYLOU"

Se parakalo Thee mou stile mou kapion pou na niazete!
Kourastika ne treho, varethika tin apelpissia.
To kormi mou ine tsakismeno apo ton pono.
Ke se parakalo Thee mou prosefhome kathos treho stin vrohi,
kapios ne vrethi na me agapissi ke na mou dossi ena spiti.
Ena zesto krevati pou na ine diko mou
O telefteos idioktitis mou me paramelousse kai me edioxe
na gyrnao sta skoupidia ke na zo san adespoto.
Alla tora Thee mou kourstika ke pinao ke kryono.
Poly fovame oti den tha prolavo na gerasso.
Me kynigissane me xyla ke me xtypissane me petres
kathos gyrnaga tous dromous psahnondas kokala!
Then ime kakos Thee mou, se parakalo voithisse me
giati eho gini "THYMA TOU ANTHROPOU"!
Ime gematos skoulikia Thee mou ke psilous
ke to mono pou epithimo ine ena afentiko na efharistisso!
An vris kapion gia mena Thee mou, tha prospathisso na ime kalos
Then tha to skao ke tha kano oti prepi.
Then nomizo oti tha ta katafero monos mou,
giati ime toso adynamos ke toso monos.
Kathe vrady otan kimame stous thamnous kleo
giati fovame toso poly Thee mou oti tha pethano!
Ke eho tossi agapi Thee mou na dosso
pou axizo ne mou thossoun mia efkeria na zisso.
Se parakalo Thee mou, SE PARAKALO, apandisse tin prosefhi mou
ke stile mou kapion pou tha niazete PRAGMATIKA...


---

"DAS GEBET EINES STREUNERS"

Lieber Gott bitte hilf mir bei meiner Qual, der ganzen Welt bin ich egal,
niemand da, der an mich denkt, der mir ein wenig Liebe schenkt.
So müde von der Streunerei, zieht keine Hoffnung mehr vorbei.
Vor Schmerzen kann ich kaum noch stehn, muß trotzdem durch den Regen gehn.
Bei meinem schweren Gange hier, verzweifle ich und bet' zu dir:
um jemand, der mich wirklich liebt, mir eine warme Obhut gibt.
Mit einem schönen, warmen Bett. Ja - und 'nen Knochen - das wär nett!
Beim letzten Herrchen war es schlimm, bin froh, dass ich dort nicht mehr bin.
Ohne Wasser, angekettet, hat mich nur die Flucht gerettet.
Meine Leine hab ich durchgebissen, und bin von dort dann ausgerissen.
Lieber ein Streuner! Lieber allein! Als ewig eingesperrt zu sein.
Jetzt, lieber Gott, bin ich geschafft. Ich kann nicht mehr, mir fehlt die Kraft.
Bin müde, hungrig - mir ist kalt, ich fürchte, Gott, ich werd' nicht alt.
Mit Stöcken jagt man mich und Steinen, doch mir bleibt keine Zeit zum weinen.
Muß durch die Straßen - Knochen finden - obwohl stetig meine Kräfte schwinden.
Hab's nicht verdient, bin eigentlich gut, will nicht, dass man mir böses tut.
Von Würmern geplagt, von Flöhen gebissen, lieber Gott, ich möchte von dir wissen
Ob's jemanden gibt auf dieser Welt dem ich, und der auch mir gefällt.
Sollt es diesen Jemand geben so würd' mein Herz vor Freude beben.
Ja! Alles würd' ich für ihn machen und kau auch nicht auf seinen Sachen.
Ihm lauf ich ganz bestimmt nicht fort, ich liebe ihn und hör auf's Wort.
Doch so schwach, allein wie ich jetzt bin macht Weiterleben keinen Sinn.
Schmutzig und unendlich mager weine ich jede Nacht in meinem Lager,
weil ich mir solche Sorgen mache, ob ich am nächsten Tag erwache.
Soviel Liebe und Treue kann ich geben, will deshalb eine Chance zum Leben.
Oh lieber Gott, erhör'mich gleich, bevor die letzte Hoffnung weicht
und schicke jemand der mich liebt. Mein Gott - wenn es dich wirklich gibt..............

Bev Davenport
Homeless Afghan Rescue & care
(übersetzt aus dem Amerikanischen von Bastian Rosing)

"Es gibt Augenblicke, in denen Nichtstun zur Schuld
und Handeln zur Notwendigkeit wird."


---
If you have the opportunity, please adopt an abandoned animal.
Get a dog or cat from a shelter! It will become your loving companion.
---
FOR TO BE FREE IS NOT MERELY TO CAST OFF ONE'S CHAINS BUT TO LIVE IN A WAY THAT RESPECTS AND ENHANCES THE FREEDOM OF OTHERS - NELSON MANDELA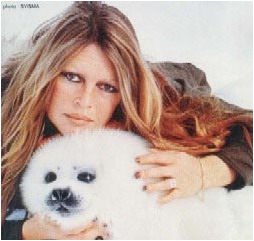 ---


Bears From all-creatures.org
Animal Exploitation - Photo Gallery - Moo-ving people toward compassionate living - Bears
www.all-creatures.org/anex/index.html
---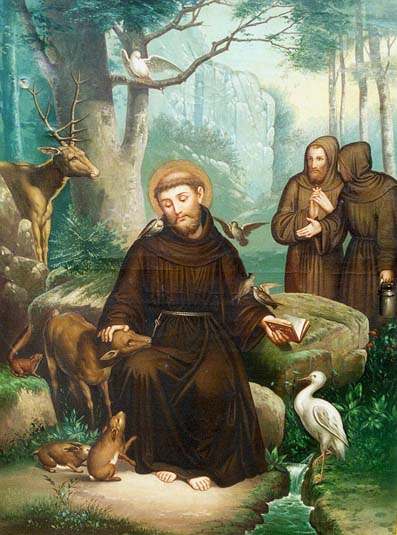 "All creatures on earth feel like we feel, endeavor for happiness like we do.
They love, suffer and die like we do.
All beings in distress have equal rights for protection.
Not to cause our humble brothers pain is our commitment to the animals.
But to stop there is not enough. We have a higher mission to serve them whenever they need us."
- St. Francis
---
You have burnt my forests, hunted and exiled us, killed my brothers and sisters and now you celebrate the festival of neighbourly love. You worship a god who could be my god as well. You say you want to protect me whilst cashing millions from deceived people who have my welfare at heart, but still you fail me. It is hard for you to punish my assassination as you think you are better than me. Hardly anyone cares about me anymore. That is my Christmas if I am to survive that anyway.... Brutal beings will enter my quiet world and ambush me. Nobody will be there to protect me from my torturers. Maybe I will already be caught in a trap and will desperately try to run for my life with my shattered paw.
....and I just want to be left alone!
Visit
www.tigerfreund.de
---
BEING
BOILED
HURTS !
www.lobsterlib.com
In fact, PETA has consulted with many marine biologists about the most humane way to kill a lobster. While the experts couldn't seem to agree on which method is best, they do agree that there really is no humane way to kill these sensitive and unusual animals. Peta
"UNTIL ONE HAS LOVED AN ANIMAL, A PART OF ONE'S SOUL REMAINS UNAWAKENED"
by ANATOLE FRANCE
indigo.org/friends/
CRUELTY TO ANIMALS IS ONE OF THE MOST SIGNIFICANT VICES OF A LOW AND IGNOBLE PEOPLE Alexander von Humboldt
NON HUMAN ANIMALS... ARE NOT OURS TO EAT, WEAR, EXPERIMENT ON, OR USE FOR ENTERTAINMENT!!! Peta
KILLING ANIMALS HARDENS HUMANS HEARTS!
EATING ANIMALS HARDENS HUMANS ARTERIES
Ruth Gelhert - The Humane Crusade
ANIMALS IN LABORATORIES UNSEEN THEY SUFFER
UNHEARD THEY CRY IN AGONY THEY LINGER
IN LONELINESS THEY DIE - Unknown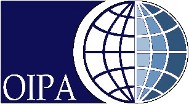 "Action Against Poisoning" OIPA Member League
International Organisation for Animal Protection
OIPA is an NGO Non Governmental Organization associated to the
UN Department of Public Information
international@oipa.org
www.oipa.org